Bloom – Toreto's SmartWatch
New Delhi, March 26, 2019: Toreto, a prominent leader in the innovative and portable digital product market, announces the launch of Bloom SmartWatch. Thenewly launched "Bloom" keeps a track of your health while letting you create your own style statement; it not only keeps you updated on your daily physical activities but also helps you monitor various other aspects.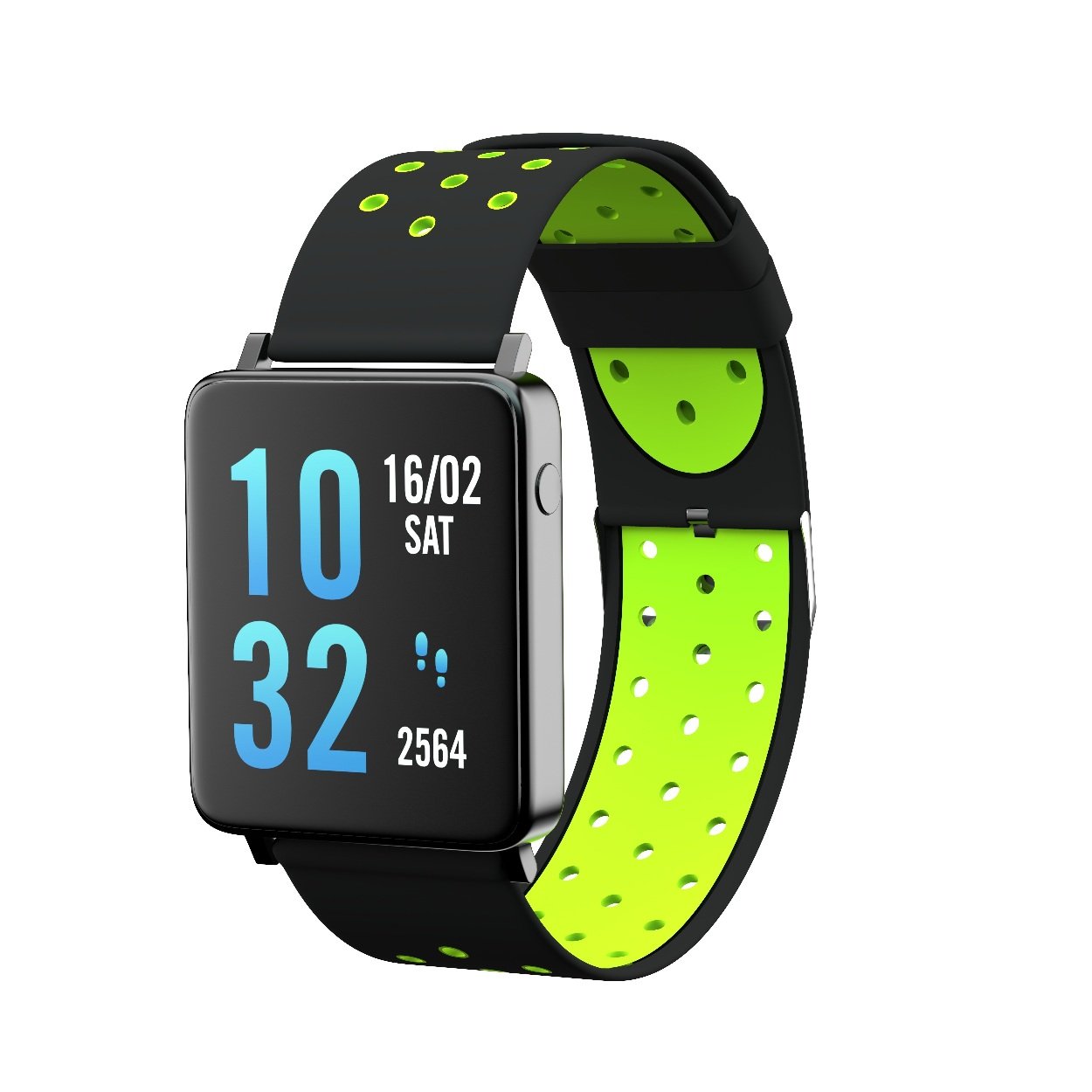 Toreto Bloom is equipped with Corning Gorilla Glass 5 and has an alloyed metallic finish which adds on to your everyday style. IP68 waterproof feature keeps the watch safe up to 1.5 meters for half an hour. Combined with an advanced chipset, the band boasts of lower battery consumption that ensures long term performance. Equipped with Bluetooth 4.4, you can stay connected with the world as you get alerts for the messages, calls on your wrist. Simply pair your SmartWatch with Wear Health App on your Android and iOS Smartphone to access all its features.
Toreto Bloom immaculately measures the number of calories burnt, tests blood pressure, tracks heart rate, while keeping a count of the steps taken; in order to improve the users' fitness. This stylish SmartWatch works well with all the Android, iOS devices and is waterproof as well. Bloom enables users to follow social media updates without looking at your phone.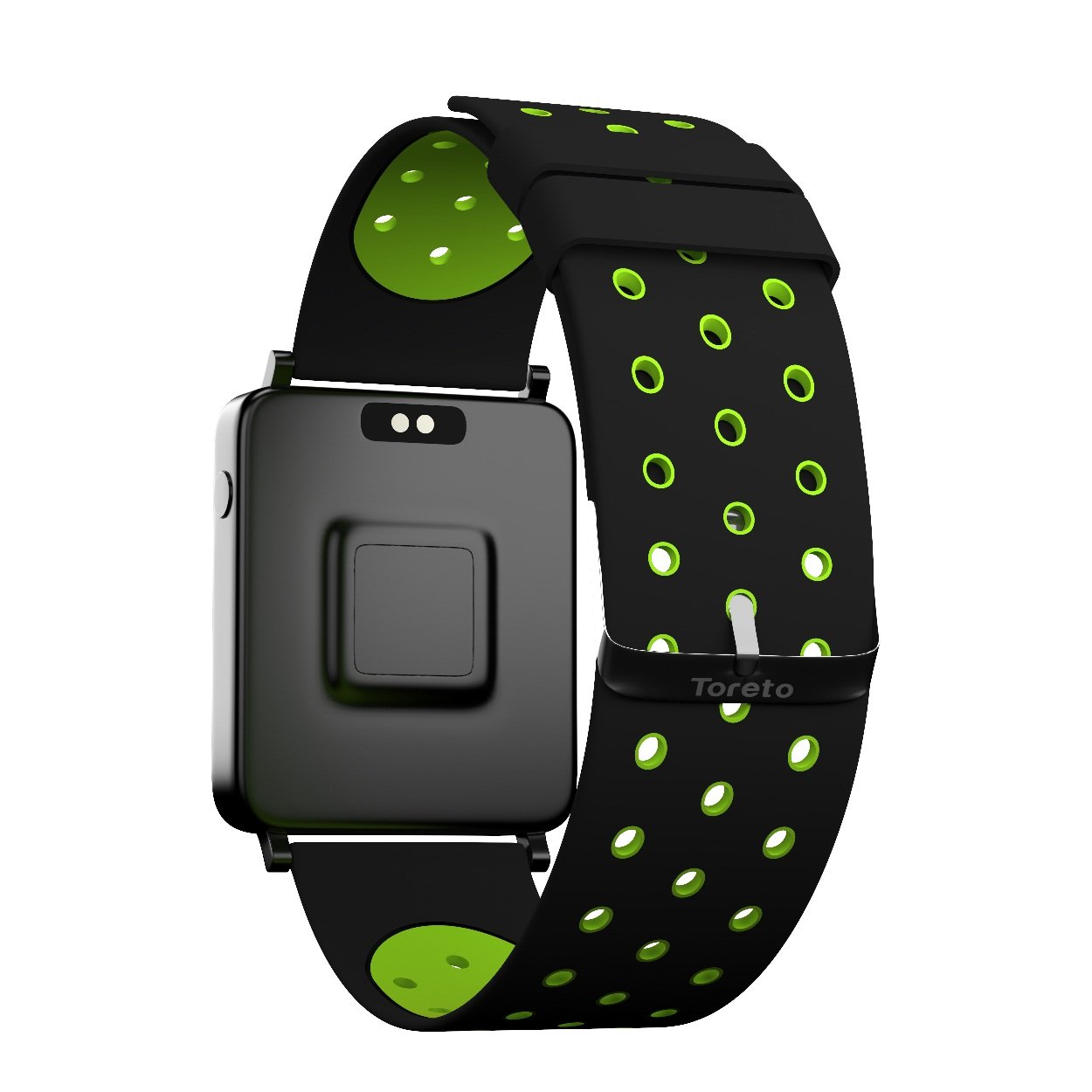 Features:
Supports Android, iOS devices:
Bloom works well with all Android and iOS devices and gets easily connected over Bluetooth for easy access.
Track your BP, heart rate:
Bloom has an inbuilt light mechanism that helps measure heart rate and blood pressure so that you can stay in the best of your health.
Pedometer:
The inbuilt pedometer of the SmartWatch lets you keep a track of steps which helps you track the steps you have taken in the entire day along with the distance you have travelled.
Calorie Count:
Bloom also has a calories counter with which you can control your calorie intake and maintain your fitness.
Track Calls and Social Media:
As you connect your Smartphone to your watch via Bluetooth, you automatically get Call and SMS notifications on your device. Also, you can track WhatsApp, Facebook, Messenger, WeChat, Twitter and other social media app notifications on your watch easily.
Customize watch screen:
Unlike other SmartWatches, one of Bloom's amazing features enables you to choose any image on your phone and put it as your watch's wallpaper.
Other Features:
Apart from the above features Bloom also has an alarm clock and a countdown timer.
Pricing and Availability:
Toreto Bloom is available at an introductory and pocket-friendly price-point of INR 3,499/– through all the leading e-commerce platforms and retail stores across India. This SmartWatch comes along with two detachable straps and a 12-month warranty.
About Toreto:
Toreto, founded by a small team of Audiophliles and Gadget-Aholics, is here to make a mark in the gadget industry. From developing and manufacturing the gadget supports for the huge market of mobile users, Toreto has created a benchmark for a blend of design and intelligence.
Founded in 2013 in Hong Kong/India, Toreto has come up with award-worthy and user-friendly designs in past four years. Our products are a perfect combination of cutting-edge technology and sleek design.
We strive to push the boundaries of innovation just to ensure greater user experience. From speakers to battery packs, we have created smart Bluetooth audio and one-stop-solution for batteries of smartphones, digital cameras and tablets.
For more information, kindly visit www.toreto.in