Education bill passed, West Bengal to hire 16,000 professors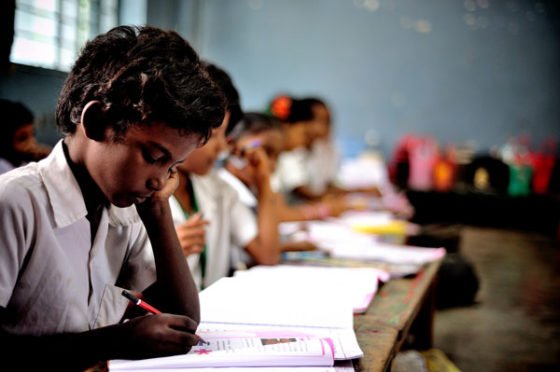 KOLKATA: The 16,000 professors government plans to recruit 15000 teachers in 507 government and government aided colleges and 1518 teachers in the 20 universities in the coming six months. "The government will fill up 36% of the existing vacancies within six months as the CM announced in the January 7 meeting," state education minister Partha Chatterjee said while placing the West Bengal Universities and Colleges (Administration and Regulation) Bill, 2017 in the Assembly on Friday . Opposition members other than BJP state president and MLA Dilip Ghosh stayed away from the debate while the Bill was passed in a voice vote.
"There was no embargo on teacher recruitment. In fact a total 4,440 assistant professors have been recruited in state colleges in the last three years. But the universities as well as colleges due to inertia have failed to hire faculty , leaving 36% teaching positions vacant," said a higher education department official. The delay in recruitment was due to the inability of the colleges and universities to prepare the reservation roster of teaching posts and sending them to backward classes welfare department on time.
On Friday , Chatterjee made some changes in the "controversial" Bill that had to be taken back on December 9 following opposition from within Trinamool. Chatterjee has gone back on his bid to nominate "eminent educationist" as pre sident of the college governing body and has compromised with his party interests instead. In the new draft, he has replaced it with "person interested in education" giving a long rope for the government to nominate an educationist or the likes of Arabul Islam, as the party chooses. Second, the new draft aims at bringing the minority-run institutions under government control when the earlier draft gave a "free-hand" to them. However, the other controversial clauses -furnishing of annual confidential report of all employees by the college principal, transfer of college employees in public interest, or transferring their PF to state treasury -remain unchanged. Chatterjee hasn't loosened the administrative grip on collegesuniversities either. Institutions have to comply with the state Act in letter and spirit.
The bill has, however, met with wide criticism from teachers organisations. JUTA in a statement said, "The government has nothing else to offer to improve the quality of education. The bill is aimed at eliminating even the smallest vestiges of autonomy of such institutions by making everything subject to the approval of the government." Teachers organisations like West Bengal College University Teachers Association (WBCUTA), All Bengal University Teachers Association and Calcutta University Teachers Association (CUTA) brought out processions opposing the government's move.
Source: Time of India
Education bill passed, West Bengal to hire 16,000 professors