Fashion Yatra 2020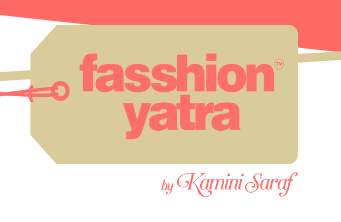 Hyderabad, February 19, 2020… The latest edition of Kamini's Fashion Yathra 2020 held here in the city today at Hotel Taj Krishna.
It was inaugurated by 16 boys and girls from Vijayanagar Colony Government School under the aegis of Teach For Change banner.
This is a Fashion Exhibition with a cause, shares Fashion Entrepreneur Kamini Saraf, whose exhibition enters into 16th year.
This edition of Fashion Yatra has 60 stall of which majority of them are different parts of the country. Only handful of them are from Hyderabad. Another feather in this edition is accommodation of NGOs and products developed and produced by them. These include: Her Right by Divya Reddy; Helping Hands Foundation; Nachiketa Vidya Mandir; Mohini. These and many NGO were accommodated free to exhibit their products and services.
Designer Divya Reddy who has been working with prison inmates of Chanchalguda Prison and using fashion to create awareness exhibited her designer wear.  The city-based fashion entrepreneur through her  non-profit organisation, Her Right,  aims to give underprivileged women opportunities to work. Under this  projects, Divya employed  women inmates from Telangana State Prison to stitch outfits for her.
The Helping Hands Foundation works with children who are diagnosed with cancer. They work on two projects – The Accommodation Project and The Survivor Project. It's mission is to provide accommodation to every single child who comes to Mumbai for cancer treatment thereby ensuring zero abandonment due to lack of accommodation. This NGO participates in Fashion Exhibitions, exhibits products produced by the NGO and raise money by selling the same.
Nachiketa Vidya Mandir was also given a free space to exhibit the products and sale them. The products such as Jute Bags, Money Envelops, Bottle Holders etc. The all sale proceeds from these products are utilised for the benefit of the underprivileged children. Today it provides education free of cost to 500 underprevileged children, but also takes care of the all-round development of the children through facilities like milk and nutritious food, regular health check-ups and care, yoga & sports, art & craft, music & dance, library & story-telling.
Mohini is an elderly woman who makes few products and sells them through exhibitions was also given away free space. The proceeds she gives to Sadhu Vaswani Mission.
The proceeds of the Fashion Yatra Exhibition go towards Teach For Change, NGO, informed Kamini.
Besides accommodating several social enterprises free of cost, Kamini Saraf, the well known Fashion Designer who is known for curating Fashion Exhibitions has successfully roped in many Fashion Designers strait from Lakme Fashion Week to exhibit their collection at Fashion Yatra. Some of these include: Mohammed Mazhar, Kaveri etc and others.
Even startups from the city, budding fashion designer too were encouraged to showcase their products. One such talent is Yashmita from Hyderbad. This young Jewellery designer has developed her own label called Arista Jewels. I specialize in light weight day to day wear designer jewellery, shares Yashmita.
The exhibition organizers have taken every care to avoid using plastics in the exhibition.
True Vino showcased bar accessories. True Vino is India's largest wine and bar accessories brand, with over 700 products including corkscrews, aerators, cheeseboards, hip flasks, party essentials and so much .
The sole aim of True Vino is to make wine experience more fun and enjoyable through a range of exciting accessories and tools. It showcased ever-growing range of wine accessories, barware and party essentials in a variety of styles to suit wide variety of visitors to the Fashion Yatra. Some of the products also include innovative coasters, bottle openers and many other.
Saaf Craft showcased several innovative space saving furniture, creative all purpose baskets etc and others.

Some of the exhibitors include: Lachesis, Zebaish, Kalista, Sole Affair by Seema Mehra, Shanaya Fashion by Payal Agarwal, Eurum, True Vino, Aida by Priyanka Jain, Grown by Mansi, Alankrita Weaves and many other.
Giving details, Kamini Saraf said, "Over the years, Fashion Yatra has a track record of successfully conducting shows in all major cities. At this exhibition, we are featuring designer garments, jewellery and lifestyle products from across India. More than 60 top & upcoming designers, from across the country, are participating and showcasing their creations. The proceeds from the show will be contributed to 'Teach for Change' – an initiative for educating the underprivileged."