India Inc.'s Union Budget 2017 Reactions II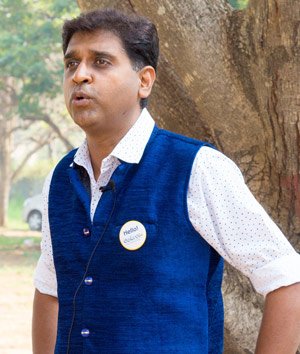 Suresh Rangarajan – Founder & CEO of Colife | Founder& MD of Artha Properties
Quote: This has to be the best budget ever for real estate sector in many years. The FM has diligently worked to ensure that the sector recovers from the spate of negativism that has been surrounding this industy. A spate of new products and projects in the affordable sector is expected to be announced post Budget by developers. Granting of infrastructure status means cheaper access to funds & lower risk weightage accorded by banks when disbursing these loans. This will be a macro economic boost for the realty sector. The affordable segment definition now has been revised to carpet area of 60 sq mtr in the urban areas and developers are eligible for tax rebates and the time to complete a project has been revised upwards to 5 years. Further there is a big boost for landowners and joint development agreements where the capital gains tax payment has been now linked to possession and not at the time of signing the agreement. All this will make more developers to create more products in this segment. From a consumer point of view, the decrease in long term capital gains application to 2 years from 3 years will boost the number of transactions in the market.
---
Ramanan Subramani – Chief Sales and Marketing Officer, Spoors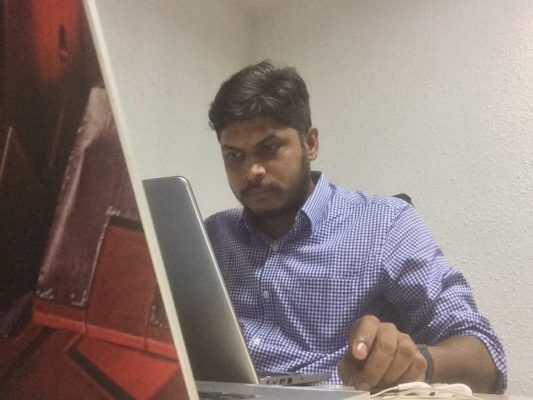 Our initial reaction is that this is a bold and commendable budget that focuses on digitization and growth for the nation at large!
With a 5% reduction in tax it will put a lot of startups aka MSMEs to utilize the money in creating more employment and therefore in creating more wealth for the nation.
With a proposal to have Start Ups pay tax for 3/7 years it's a great welcome measure for founders and innovators in creating greater wealth and employment that would directly impact the GDP of the Nation
With digitization as the key focus, companies like us will be contributing and enabling governments and other organizations in automating their processes in the shortest possible time~
As a common man I personally feel happy for all my colleagues who would be paying 5% less for the sub 5 lakhs bracket and will have a little bit more money to spend!
---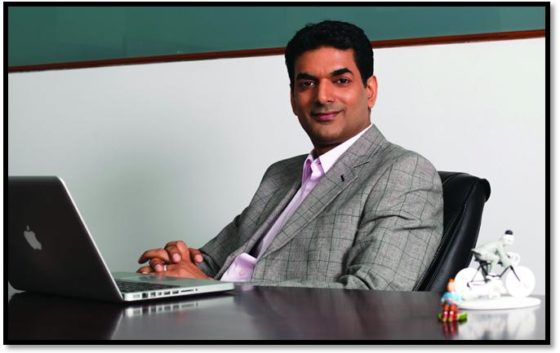 Manav Dhanda, Group CEO, SABGROUP
Overall there has been positives for the media and entertainment sector post the Union Budget. As digitization is the next big thing now, the end of March 2018 will see a great growth for digital video consumption across OTT. The youth can now have great opportunities laid for them by initiating the skill India mission that aims to start 100 India International centres. Also, since digitization is on a high, setting up high speed internet in 1.50 Lakh Gram Panchayat is a good move and will give a boost to internet penetration in India.  There is no increase service tax by the government and is a positive outcome particularly for the M&E sector, a stable and positive fiscal situation is good for the economy which will also give an impetus to our advertising sales projections. Increased public spending through various  schemes and focus on infrastructure investments should further help to accelerate economic growth. The economy seems to have being slowing down since demonetisation, impacting almost all sectors and one hopes this budget to act as a catalyst to propel the growth in the media sector as well.
---
Varun Rathi, COO & CO-founder of Happay (Bangalore based fin-tech start-up that offers expense management solution for SMEs')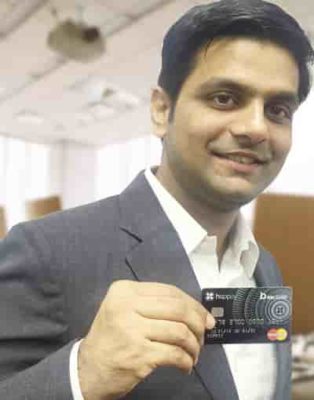 "This budget is meritorious & stands to benefit all. The government is working more like a startup & is quick to introduce incentives & continual iterations to ensure mass adoption, much needed for the large population sitting on the fence. On one hand, 5% tax rebate for SMEs is a great incentive, limiting cash transactions to 3 lacs is a strategic move. It will not affect the regular transactions. 
We would like to see how quickly these policies come into action. We are hoping that government will work on the bottlenecks like increasing the limit of IMPS transactions, which still remains a major concern for businesses who want to make urgent transaction beyond bank hours. Scale, innovation, and adoption in Fintech sector have always been restricted due to strict regulations. The recent announcements and the intent of the FinMin has been a welcome move. It is encouraging to have a supportive regulatory framework. With policies favoring digital transactions, it is all the more important for Happay to serve more customers and be available with the right solutions when the SMEs and Enterprises need them the most."
---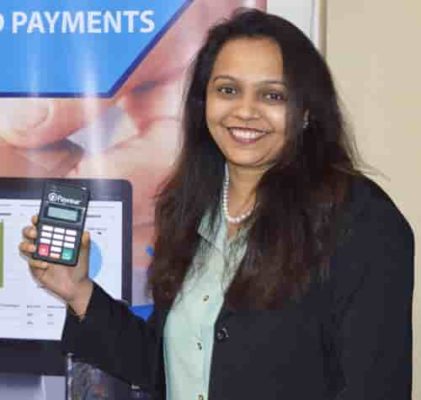 Priti Shah, CEO – Paynear Solutions ("Paynear ONE" a payment solution that transforms merchant's Smartphone/Tablet/PC to a card payment acceptance device)
According to the budget, 20 Lakh POS machines will be deployed this year.
"This is a great move and encouragement to fintech companies to play a big role in the eco system to digitise India . Paynear is keen in having decent market share and plans to deploy more than 1.5 lac  devices this financial year."
---
Vijay Pawar, Managing Director, Mirador Group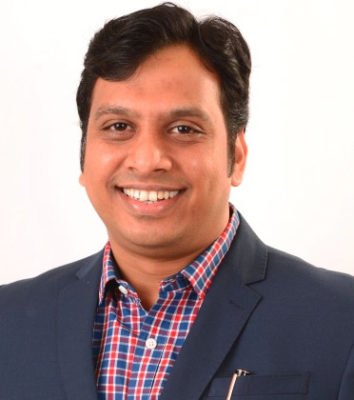 "We consider this budget as a shot in the arm for the housing for poor in India. Several announcement of the budget go on to make a dream of the house for the poor a reality. The infrastructure status to affordable housing will create better access to finance, faster clearances and more organized way of building homes. This will definitely result in the reduction of costs. The likely increased in housing size because of carpet area being considered as a measurement for affordable housing help people get bigger houses. Last but not the least the cut in the tax rates at the lower income bracket will make it easier for poor to spend on their housing which is considered critical for personal and family in our society. In addition, National Housing Bank will refinance Rs 20,000 crore in loans only if it helps the case of all the parties involved. Also, reduction in the holding period will compel builders in timely delivery to their customers. Surely, these measures and reforms seem to be taking India one step closer to achieving our dream of "Housing for All". Clearly this is a great pro poor initiative".
---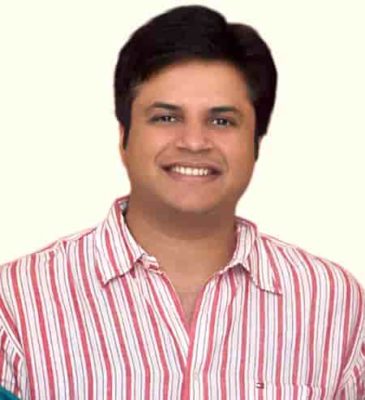 Siddharth Chaturvedi, Director, AISECT
"I hail the Government's decision of opening 100 international skill centres. Work is already in progress to map India skills sector to international skills sector. For example, there is already equivalence in skills in India and the UK. These 100 international skills centres will go a long way towards providing skilled manpower for the international skills market. Most candidates who go overseas do so without a skills certificate. The launch of these centres will be a good step to make sure that all the labour going out of the country will be certified labour.
As far as the provisions that the Government has made for rural India are concerned, I think it is high time for the Government to focus on rural India as most of our country's population lives there. The fundamental infrastructural changes related to road, housing and electricity in rural areas proposed in the Union Budget, will go a long way to improve the quality of life in rural India. Moreover, the Government's focus on quality skills in rural India will help rural areas break away the employability barrier that currently exists because of lack of quality skills-based education in those areas."
---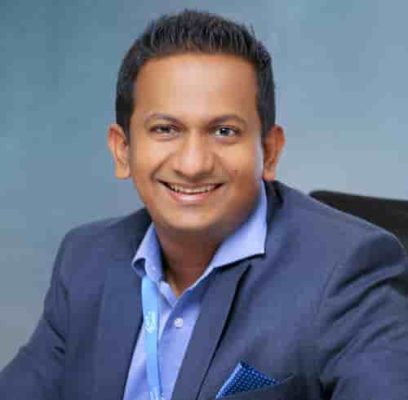 Ashwin Suresh,  MD – Megamorph Marketing Pvt. Ltd.
"A progressive budget giving huge relief to corporate and individual tax payers. A path breaking step to curb unethical political funding. This government means business. The future is bright."
Megamorph Marketing is India's first & only certified Green Company by GC Mark, Germany & DQS in the space of manufacturing domestic & industrial cleaning liquids Megamorph started operations in 2008. Moving from the consulting to the marketing space was a natural progression for this team of professional experts.
---
Travel and Tourism: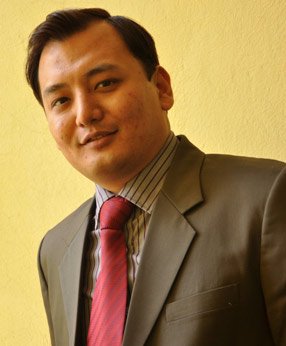 Aurvind Lama Co-founder  CEO of Mr. Lama, Travelyaari " A lot was expected from this year Union Budget,   not all  but we are happy to see few  of them being fulfilled .The union budget presented bought in progressive outlook with due importance given to infrastructure development and tech development. The investment proposed in building National Highways along with developing road network is a welcome step especially for player like us in bus industry.  This infrastructural development will greatly benefit the travel and tourism.  Focus on improving internet and broadband connection in rural areas will go a long way to digitize cashless economy and connecting them to the main stream. The governments focus on inclusion and encouragement of the MSME sector along with Startups is also visible. Profit linked deductions to 3 years out 7 will be helpful for emerging startup players."
---
Sakshi Vij (Founder & CEO, Mylescars.com)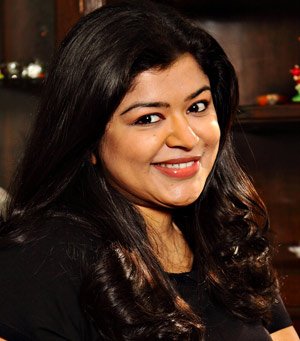 "The Union Budget presented is a welcome change. The governments focus on inclusion and encouragement of the MSME sector along with Startups is visible. The increase in the Profit linked deductions period to 3 out of 7 years is a welcome change for young startups like us. The exemptions proposed for the Indian entities with Foreign placed portfolio investments is also a step in the right direction."
---
Captain Dharamraj Shukla, CEO, SpeedJet Aviation Academy
IT'S A RESPOBSIBLE BUDGET
Apart from its agri push and impetus for rural population, Union Budget 2017-18 has announced a slew of measures to leverage India's huge demographic advantage. With jobs and skill training among top focus areas, the government'sagenda to improve quality education for youth of the country is a step in the right direction.
A capital outlay of 2.4 lk crore for the transportation sector along with new airports via PPP model will steer the economy in the right direction.
---
Education Sector: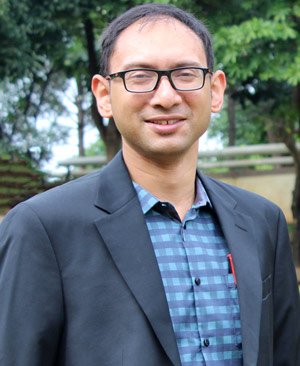 Suman Nandy, Founder and Director, epaathsala "Above measures in the budget especially on accreditation and granting autonomous status along with reforms in UGC will help transform India Higher education to be more at par with the global institutions. Our institutions and degrees will be competitive to global leaders enabling Indian education to attract domestic students and also international student community. These measures will help us to evolve as the projected global education hub in coming decades. Overall , this is a budget which enables transformation of Indian Higher education."
---
Big Data Analytics/IT:​
​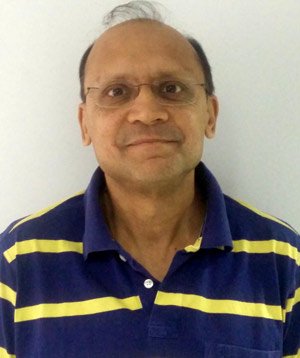 Suvro Banerjee, Managing Director (Asia Pacific), Fuzzy Logix
​We expect the budget to provide further momentum to the digitization of the Indian financial system, thus strengthening demand for IT products and services, specially in the Big Data Analytics space. We also expect to see increased corporate spend on IT, encouraged by lower cost of borrowing and reduction in income tax for small/medium corporates. All these factors should help us grow our business in India.
---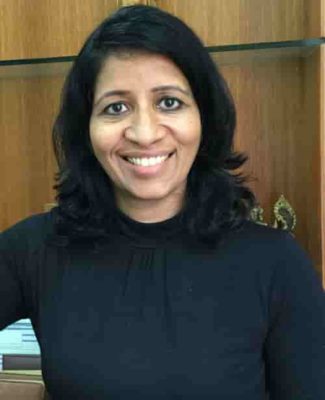 Srividya Kannan , Founder, Director – Avaali Solutions Pvt Ltd.
The budget has been a mixed bag of good and not so great news. Bringing down the corporate tax rate to 25% for MSME is much welcome as well as reduction in personal income tax rates for the lower end of salaries. Infrastructure status to the affordable housing sector and reduction of capital gains period from 3 to 2 years, will hopefully revive the sector. Not much good news otherwise for corporate tax rate outside of MSME or individual tax rates. Again, much depends on a detailed understanding post reading the fine print.
---
Sandeep Chaturvedi, President, Bio- Diesel Association of India
"The budget 2017-18 has made no major announcements on the Excise duties since the same would be dealt by the GST council. The BDAI had recommended that India needs promotional policy and taxation rates for green fuel biodiesel that can only be addressed by the GST council.  The Association said that promoting green fuel biodiesel would have gone long way in curbing vehicular emission and to protect environment. However, the BDAI is hopeful that going forward the governments would remove various policy and taxation hurdles in implementing the national biodiesel blending programme. Since excise and VAT are our prime concern and both being transactional, the relief can be granted at any point of time by the Centre and States.
The Association has been urging the government for amending the Biofuels policy of 2009 to achieve the national target of reducing crude imports by 10%. While the government has been gearing up the blending and distribution networks across the country there is an urgent need for policy support in term of availability of feedstock to meeting the huge demand for Biofuels. The BDAI urges the governments to remove various policy and taxation hurdles in implementing the national biodiesel blending programme."
---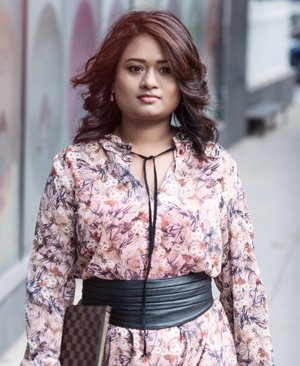 Prashanti Mallisetti, CEO – Pixel Pictures
, a South Indian TV Production company.
"The budget on the onset looks quite positive and is in-line with the recent reforms. Though there are no major takeaways for any industry in particular that can affect a trajectory movement – the curb on cash transactions of 3 Lakhs is the one that is going to be a predominant factor in the demonetization short term scenario. More clarity in GST would have been great, but I guess we have to wait for that a little longer
"
---
"FM's Budget clearly focuses on improving healthcare access for the less privileged and on "preventive & wellness" both of which are very encouraging. Target of transforming 1.5 lakh health sub – centres into health wellness centres is in line with the need of the hour for the Indian citizens."
---
"It is encouraging to see that government is moving forward on payment system regulation. We hope the setting up of a separate payment regulatory board will help in improving interoperability and innovation. The Finance Minister also announced digital infra related measures and we hope all these steps will help more and more people joining the digital ecosystem. As expected Finance Minister made a formal announcement on the launch of AadhaarPay in today's budget and I am confident that this will push digital payments to grassroots levels of the country."
---
Prof. Vijaysekhar Chellaboina, Deputy Dean – Academics, Mahindra Ecole Centrale, Hyderabad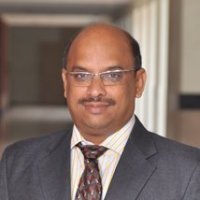 "The focus of the Government on the youth of the country is commendable, and this is palpable with their continued focus on the education sector and the desperate need for reforms here. The only way to measure the quality of education is by measuring expected outcomes and hence the focus on learning outcomes is commendable. Setting up the innovation fund for secondary education segment is also a welcome step. The fact that Skill India Mission continues to be centrestage in the scheme of things of the FM also underlines the importance on Skilling India for the future.
Autonomy of educational institutes are essential for innovation in learning as well as research and hence the proposed reforms in UGC with a focus on accreditation and rankings are revolutionary steps that have the capability of transforming the higher education arena in the country, making it more globally competitive. All in all, a very positive budget for the Education sector"
---
Samit Choksi, Co-Founder of ThinkPhi (sustainable clean technology startup) 
"The spend on infrastructure is a positive development and it can be further amplified by building green infrastructure. It will also be in line with Mr. Modi's commitment at COP21. While Trump and the largest economy has reduced its commitment to the planet, India can take over from the US in leading the way towards building a sustainable future."
---
​Transportation:​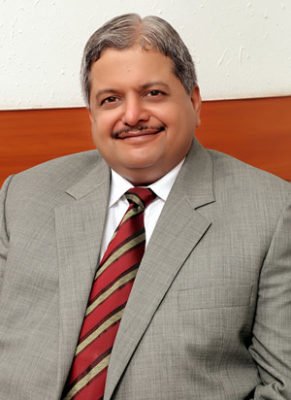 "The Union Budget presented brings out the progressive outlook of the government for Businesses as well as individuals. The investments proposed in the area of skill developments are a welcome step. The investments in building National Highways is a welcome step for the car rental industry. The impact of the demonetization drive is visible with progressive steps taken for an inclusive and cashless economic future of India."
---
India Inc.'s Union Budget 2017 Reactions II