U&i Launches "Pencil"- Multifunctional 6 in 1 speaker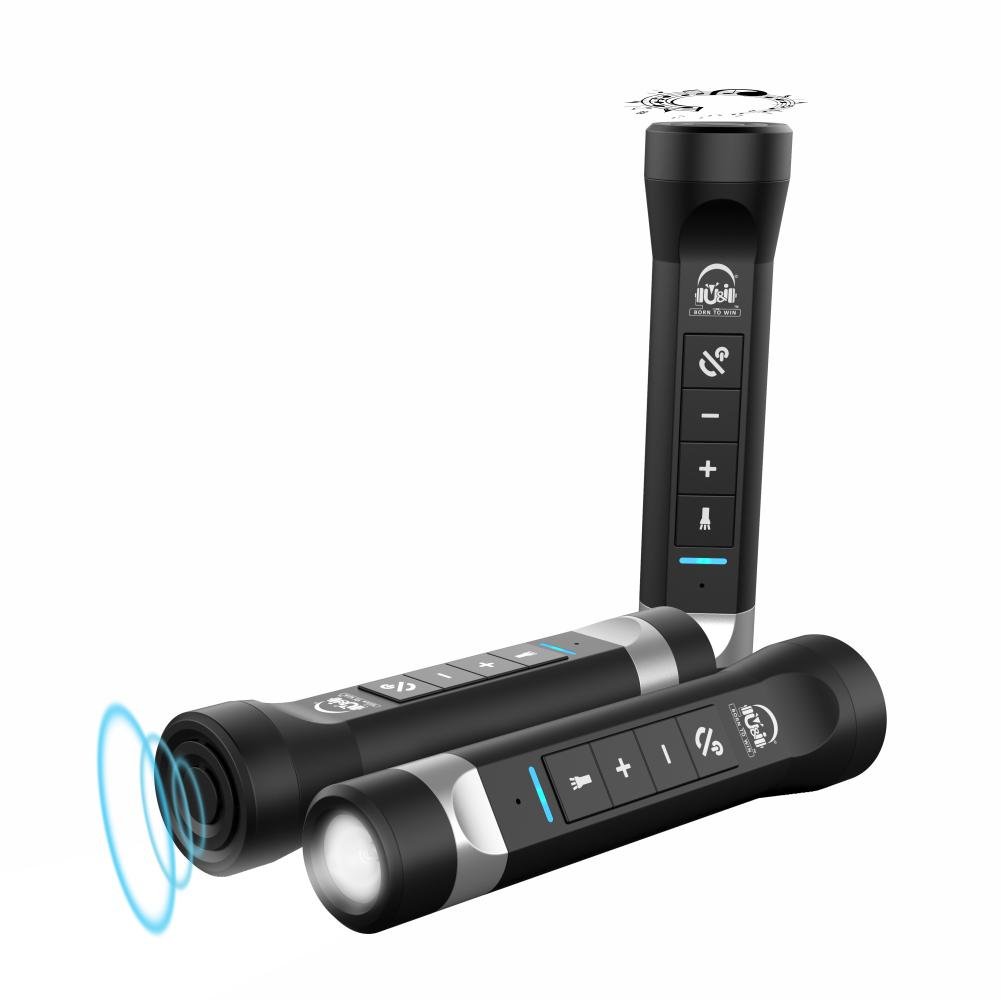 New Delhi, March 23, 2020: U&i, India's leading Gadget Accessory & Consumer Electronics brand that specializes in Bluetooth Speakers & Headphones, Chargers, Cables & many other nifty gadgets have launched "Pencil" Multi-Functional 6 in 1 Bluetooth Speaker in the market. A must have for trekking and cycling enthusiasts who would love to flaunt the smart device and would like to break away from stereotype products.
The new 6 in 1 Multi-Functional Bluetooth Speaker comes with loaded features like Memory Card Reader, Power Bank, Portable Speaker, Torch and FM Radio.
The in-built Power Bank feature allows faster charging with exceeding long standby time. It also comprises of a high-quality speaker that offers a playtime of up to 10 hours with the support of inbuilt 2000 mAh battery. It has an inbuilt USB port and Micro SD port to use micro SD card for playing music. The newly launched device is perfect for your parties or travel sojourns and can be easily connected to a laptop, tablet, phone, etc.
Besides this, the device also comes with a bike mount that can be used to hold the device as a portable headlight and enjoy your music on the go.
Other Features of U&i Pencil:
· Bluetooth Version: 5.0
· Driver Size: 32mm
· Speaker Impedance: 4 Ohm
· Frequency Response: 180Hz – 20kHz
· Playback Time: 10 Hours
· Power Bank Capacity: 2000mAh
· Charge Time: 6 Hours
· Input and Output: DC 5V, 1A
Pricing and Availability:
U&i Pencil (Black and Brown colour) is available at an introductory price of INR 2,899/-, and can be bought from all the leading retail stores & e-commerce platforms.
About U&i:
U&i World is the leading Gadget Accessory & Consumer Electronics brands, hopping portal offering a stimulating online shopping experience. We at U&i are dedicated to bringing in the latest and unique gadgets to India A one-stop-shop for the latest range of electronic products and gadgets at a very competitive price.

Our products are endorsed by Shahid Kapoor, since U&i brings in endearing products when it comes to affordable portable technology for the generation who doesn't wish to visit local shops or crowd malls to get branded and unique products.

U&i World, is a bunch of talented professionals having decades of experience in working with Internet and E-Commerce technologies.

For more information, kindly visit https://uandiworld.com/