Veeam Announces Record 2016 Results: 28 Percent Year-Over-Year Growth and $607 Million in Total Revenue Bookings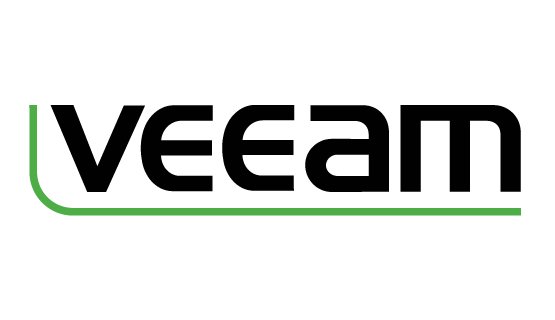 As Enterprises Accelerate Their Digital Transformation, Veeam is taking market share from legacy vendors and shows exponentially growing revenue as a result of its innovative approach to delivering 24.7.365 availability for today's Hybrid Cloud world
Veeam® Software, the innovative provider of solutions that deliver Availability for the Always-On Enterprise™, today announced record results for Q4 2016 and FY 2016: 28 percent YoY growth and $607.4M in total revenue bookings, fueled by accelerated enterprise and cloud revenues which were driven by the critical need for enterprises of all sizes to ensure they are available 24.7.365 in the Hybrid Cloud world. Veeam recently announced record Q4 results globally and as a testimony of India's market potential, the company's  total bookings revenue for FY 2016 in India grew by 16% percent (YoY).
"2016 was a fantastic year for Veeam across the board, driven by users' insatiable appetite for anytime, anywhere access to data, applications and workloads," said Peter McKay, Veeam's President and COO. "As organizations work to digitally transform every aspect of their business, CIOs are quickly coming to realize that these IT investments won't be worth much if they can't guarantee that they will be 'Always-On'. We've seen incredible growth in demand for the Veeam Availability Suite from all sectors of the market, but especially from the Fortune 500 and Global 2000."
Additional highlights from Veeam's 2016 results include:
Enterprise growth and momentum: At the end of 2016, Veeam counted 73 percent of the Fortune 500 and 56 percent of the Global 2000 as customers. Enterprise new license bookings grew 57 percent annually, while the number of new enterprise customers grew 48.6 percent to 761 over the same period.
230,000 customers worldwide: Veeam added close to 50,000 total paid customers in 2016, keeping pace with the historical average of approximately 4,000 new customers every month.
13.3 million virtual machines (VMs) are protected with Veeam Availability solutions, including more than 1 million VMs under VCSP management.
Expansion to 45,000 ProPartners worldwide: Veeam's 100 percent commitment to the channel continues to attract new resellers and VARs to availability solutions.
DRaaS and BaaS: The Veeam Cloud & Service Provider (VCSP) program, which provides service providers with ready-made opportunities to offerDisaster Recover as a Service (DRaaS) and Backup as a Service (BaaS) and to acquire new customers and grow recurring revenue, reported 79 percent YoY revenue growth for FY 2016. The VCSP program has expanded to more than 14,300 service and cloud providers worldwide, with more than 2,600 of those partners licensed to provide services for Veeam Cloud Connect.
"Thanks to Veeam backup and Veeam Cloud Connect with OffsiteDataSync, we are seeing an 80 percent reduction in operational load," said Jason Weinstein, Vice President, data center operations at Premise Health, the leading worksite health and patient engagement company in the United States. "By avoiding the backup to tape to backup to disk scenario, our teams now are spending 1/8 of their time on backup. This allows us to focus on other initiatives while saving the equivalent of two full-time employees."
2016 was an outstanding year for Veeam on many fronts:
Veeam announced the next generation of Availability, Veeam Availability Platform for Hybrid Cloud, which provides businesses and enterprises of all sizes with the means to guarantee Availability for the Hybrid Cloud with virtual, physical, and cloud-based workloads.
Veeam released Veeam Availability Suite 9.5, with more than 175 new features specifically designed to deliver enhanced agility and flexibility by ensuring 24.7.365 availability of all workloads and applications no matter where they may reside – on-premises or in the cloud.
Veeam Backup for Microsoft Office 365, launched at the end of November 2016, generated almost 6,000 downloads in just over one month. Of this adoption, close to one-fourth came from Commercial and Enterprises businesses.
Veeam Endpoint Backup™ FREE 1.5, the latest version of the simple solution for backing up Windows-based desktops and laptops, was released March 2016. Since launch, there have been close to 350,000 downloads of the free product. Veeam Agent for Linux v1, launched in mid-December, generated 6,400 downloads in the first month of availability. The release of the new Veeam Agent for Microsoft Windows, built on technology introduced in Veeam Endpoint Backup FREE, is planned for Q1 2017 and includes many top-requested features.
The company secured the 'Leaders' position in Gartner's June 2016 Magic Quadrant for Data Center Backup and Recovery Software, and ranked as the top provider for Cloud era availability and protection technology in the Ovum Decision Matrix: Data Availability and Protection Solution for the Cloud Era, 2016-17.
Veeam joined the Hewlett Packard Enterprise (HPE) Complete program. The program adds Veeam solutions to HPE's price list so that customers can purchase complete HPE and Veeam solutions directly from HPE and its resellers.
Registration opened for VeeamON 2017, the world's Premier Hybrid Cloud Availability Event, which will take place

May 16 – 18, 2017

in New Orleans, LA. Keynote speakers will include Mark Russinovich, Chief Technology Officer for Microsoft Azure, and Sanjay Poonen, COO, Customer Operations, VMware.
Veeam also expanded and strengthened its executive team as the company continues its journey to becoming a $1B company, notably adding Peter McKay as its President and Chief Operating Officer and promoting William Largent, previously Executive Vice President, as its new Chief Executive Officer.
"Veeam Availability Platform is a game changer," said Sachin Jain, CIO (Global Brand Operations) & CISO, Evalueserve, "by reshaping businesses across verticals, providing ease of recovery and higher availability across different platforms, and being a single point of recovery for organizations."
"The simplicity and power of Veeam solutions are the driving force behind SingleHop's substantial growth in cloud-based business continuity services," said Jordan Jacobs, Vice President of Products at SingleHop, a leading provider of on-demand infrastructure and managed cloud services and a platinum VCSP partner. "With the introduction of Veeam Availability Suite 9.5, which SingleHop integrated on the day of Veeam's release, we don't expect this momentum to slow anytime soon. Our Virtual Private Cloud customers couldn't be happier with the unrivaled flexibility and control provided through features like the self-service backup and restore portal."
For more information visit www.veeam.com.
Veeam Announces Record 2016 Results: 28 Percent Year-Over-Year Growth and $607 Million in Total Revenue Bookings