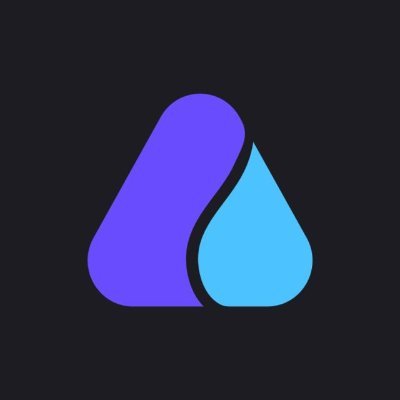 New Delhi, 13th July 2020: Amidst the change in dynamics brought about by the COVID-19 pandemic, top Indian Universities such as IIT Kanpur, BITS Pilani, Vellore Institute of Technology and more partnered with Airmeet to host key student and faculty sessions. Airmeet is India's first all in one online virtual event platform that truly personifies the nuances of a typical offline event.  Understanding the need to evolve and adapt, universities and schools worldwide have taken a step towards ensuring the class of 2020 receives the best possible education and graduation.
With Airmeet's user-friendly interface and unique features allowing interactions with peers and speakers both publicly and privately, it has become a platform of choice for top schools globally to host admissions, orientations, webinars, seminars, convocations, summits and more. The platform's dynamic features such as backstage, social lounge, the ability to move across tables, allowing communication and more are what set Airmeet apart from others in the market, where hosting simple broadcast webinars is the only available option.
VIT-TBI (Vellore Institute of Technology) hosted Webinars and Entrepreneurship sessions with approximately 200 attendees

E – Cell – IIT Kanpur conducted Entrepreneurship sessions (Knowledge Sharing) with almost 250 attendees

Centre for Entrepreneurial Leadership, BITS Pilani hosted E-Summit and Mentoring Sessions for Startups with 100 attendees and the Consulting Club and APOGEE conducted a Webinar for 200 people
With approximately 250 students being a part of the hosted event, a spokesperson from, IIT Kanpur said, "We are glad to say that we had an amazing experience with Airmeet for hosting the Start-up 101 session on 27 June, 2020. The Social Lounge is a great feature to give the audience and speakers a space for networking. The control features for the host, like deleting reported messages, controlling answered questions, etc. are awesome. The backstage for speakers and host is a great thing to host the speakers by the organizers and run the session smoothly. The recording, chats, questions and attendee details that are given post event is also a feature to be appreciated. The support team is really great and was available for support before and after the event as well as during the session. We are looking forward to more Start-up 101 sessions in the coming weeks hosted on Airmeet"
Commenting on the above, Prashant, Head of Business at Airmeet said, "The current environment is very conducive to promote remote interaction between members of the same community to exchange knowledge and network with leaders. For students, this provides a unique opportunity to access resources offered by their current / prospective schools from the comfort of their homes. With Airmeet, we have digitized effective networking and communication, allowing students and faculty to easily navigate across the platform to achieve the same session goals that they would have had for offline events. Partnering with reputed colleges like IIT Kanpur, BITS Pilani and VIT has been an absolute pleasure and we are humbled that they have repeatedly chosen to work with us to host key events. We hope that our partnership with domestic and international universities continues to flourish over time."
Adding to that, spokesperson from Vellore Institute of Technology said, "The Airmeet platform came to our surprise & support at a time when we had to cope up with the WFH culture that was setting in during this year, precisely March 2020. We found this as an alternate to the existing platforms as it came with features like private chat rooms for the speakers, easy access to the participant details and the program schedules, ability to accommodate several thousand attendees, and of course the backend support from the Airmeet team throughout the session that has made Airmeet our first choice to host online teaching-learning sessions for students and aspiring entrepreneurs. We strongly recommend members from academic institutions and corporates to try Airmeet."
Apart from Indian Colleges, international schools such as Florida International University and Rome Business School have also become patrons of the platform for conducting cultural summits, onboarding of students and advisory sessions.