Mumbai, (PTI) Shares of three public sector banks — Allahabad Bank, Central Bank of India and Dena Bank — fell by up to 3.4 per cent today after these companies reported disappointing March quarter earnings, with the bad loan situation worsening. The stock of Allahabad Bank went down 3.43 per cent to Rs 50.70, Dena Bank lost 3.26 per cent to Rs 29.70 and Central Bank of India fell 2.11 per cent to settle at Rs 76.40 on BSE. These banks came out with their earnings report cards on Friday. Central Bank of India booked a loss of Rs 898 crore during the last quarter of 2015-16.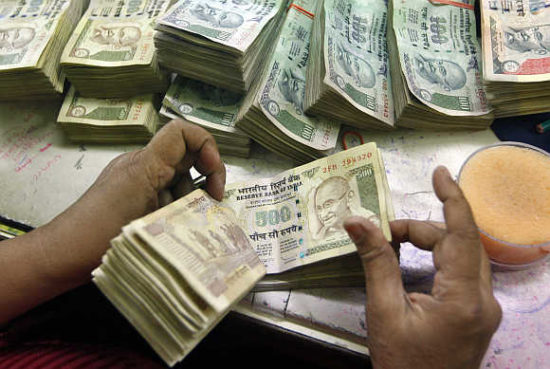 Provisions rose almost four-fold to Rs 2,286.66 crore during the quarter compared with Rs 617.17 crore in the same quarter of the previous fiscal as gross NPAs jumped to 11.95 per cent as against 6.09 per cent a year ago. At the same time, Allahabad Bank and Dena Bank reported a net loss of Rs 581.13 crore and Rs 326.38 crore, respectively, for the quarter.
Allahabad Banks provisions almost quadrupled to Rs 2,487.15 crore as against Rs 631.11 crore as banks gross NPAs jumped to 9.76 per cent as of March 2016, from 5.46 per cent a year ago.
In the case of Dena Bank, the gross NPA swelled to 9.9 per cent as against 5.4 per cent for the March quarter of 2015. Provisions nearly doubled to Rs 901 crore as against Rs 478 crore in the same quarter a year ago. Meanwhile, selling was also seen at other banking counters, with State Bank of India falling 4.22 per cent and Punjab National Bank 3.42 per cent. The BSE bank index ended flat at 19,032.15. PTI SUM ARD
Allahabad, Central Bank, Dena Bank fall as bad loans spike