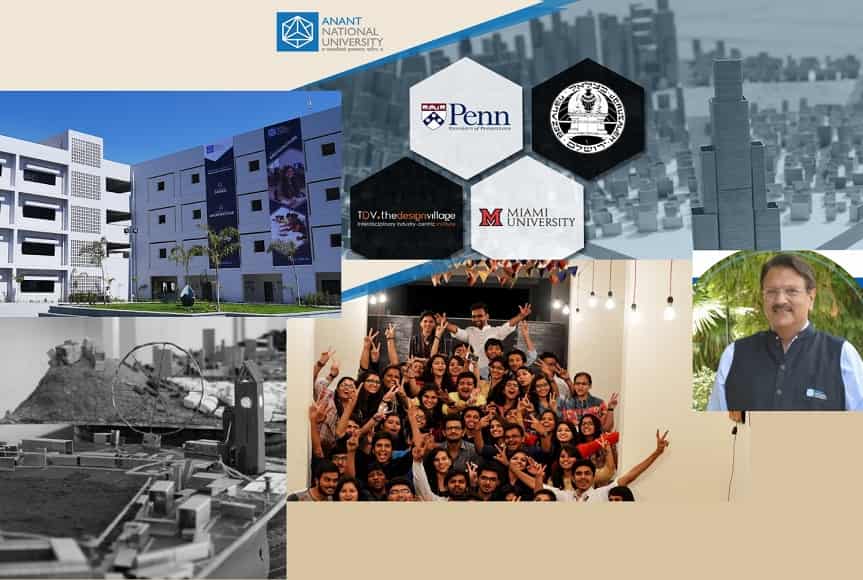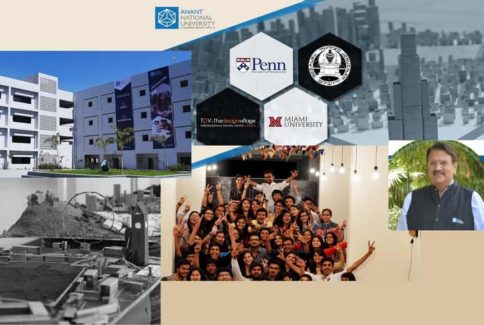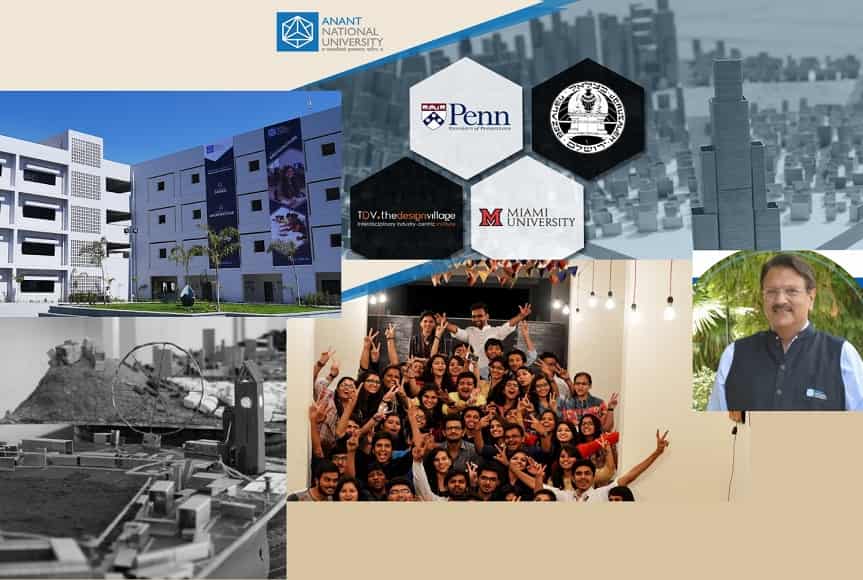 AHMEDABAD, India, September 25, 2018 /PRNewswire/ — As a part of their year-long Live Action Project, a team of the Anant Fellowship Cohort 2018 – Aayush Makharia, Gyurmeth Kasa, Jinal Doshi, Joseph Rajini Asir, & Harshil Parekh – partnered with Anthill Creations, and converted a wasteland at the Virpura Government School into a playground built with recycled material.
Virpura, a small village located on the Sanand – Viramgaam highway near Ahmedabad, with a population of about 850 people, was selected by the team of five Anant Fellows as their project site because of the issues it was facing. Open defecation, lack of menstrual hygiene practices, substance abuse among children, waste dumping, and water wastage were the key problems, as also identified by the Government of India to be prevailing across villages in the country.
The team conducted extensive research on the ground using tools like metaphorical survey, photo visual mapping, focussed group discussions, and personal interviews that they had learnt in the class. Analysing the results from these assessments, they formulated a series of action steps to curb the existing problems. 'Suvidha pads' created under the Pradhan Mantri Bhartiya Janaushadhi Pariyojana (PMBJP) and guidelines presented in Swachh Bharat Abhiyan turned out to be especially helpful in formulation of solutions.
The fellows then built a community meeting platform in the local school and organised seven workshops for the villagers. The workshops focussed on acceptance and awareness of the issues and then proceeded to adaptation of solutions. The participatory nature of these intervention activities attracted strong youth involvement.
For their well-researched and impactful proposal, the team also received an initial funding of Rs. 50,000 from the 'Teach A Class' initiative. An additional amount of Rs. 1,50,000 was subsequently raised through crowdfunding platform Ketto to convert the wasteland in the school into a playground.
About Anant National University
Anant National University is committed to nurture solutionaries who design, build and preserve a more equitable and sustainable India. It envisions in becoming India's leading private teaching and research university in the fields of built environment, design, and sustainability.
Anant National University, located in the sprawling Sanskardham campus in Ahmedabad, is led by a cadre of eminent people from academia, business, and government, all of whom are leaders in their respective fields. Some members of AnantU's Governing Board: Ajay Piramal, President, Anant National University (Chairman, Piramal Group and Shriram Group); Dr. Pramath Raj Sinha, Provost, Anant National University (Founding Dean, Indian School of Business; Founder & Trustee, Ashoka University); Abhishek Lodha (Managing Director, Lodha Group); Adil Zainulbhai (Chairman, Network18; Chairman, Quality Council of India; Former Chairman, McKinsey & Co., India); Indira Parikh (Founder President, FLAME University); Dr. Sudhir Jain(Director, IIT Gandhinagar) and several others.
Anant Fellowship Students Re-engineer Wasteland Into Playground