Becomes the master distributor for all Paffoni products in India
The association is expected to grow Aparna Unispace (Aparna Enterprises retail division) revenues by 20% in FY 2021-2022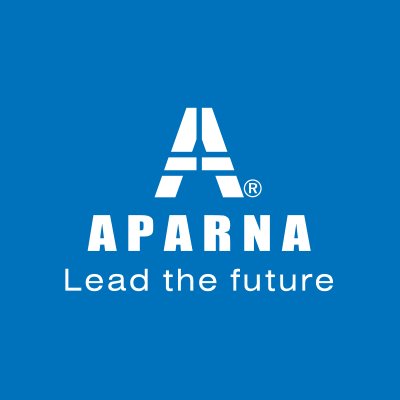 Mumbai, 17th December, 2020: Aparna Enterprises Limited, a leading player in manufacturing and trading of a range of building materials, today announced their partnership with Paffoni, a renowned faucet manufacturing brand from Italy. Established in 1953, Paffoni is a leading Italian brand primarily involved in manufacturing of extensive range of bathroom products. Through this association, Aparna Enterprises will be bringing Paffoni to India for the first time, as their Master Distributor. The products will be marketed under the brand's retail division Aparna Unispace. The Association is expected to grow Aparna Unispace division's revenues by 20% in FY 2021-2022
Commenting on the venture, Mr Ashwin Reddy, Managing Director, Aparna Enterprises, said, "Powered by strong R&D, advanced technology, superior quality and continuous process innovation; Paffoni has created a niche for itself in the European & Asian markets. We are delighted to partner with the brand and offer Indian customers an opportunity to own the state-of-the-art faucet systems. The branded faucet market is witnessing a steady y-o-y growth and we are hopeful that this association will help us to leverage the growth potential in the market. While initially we will be selling Paffoni product through our retail division Aparna Unispace, we plan to spread distribution of these products across India through retail partners."
Under the new Paffoni range, Aparna Unispace will be introducing range of several products across categories like Diverters, Thermostats, Shower mixers, Sink Mixers, Basin Mixers, Health Faucets, Spouts and Body Jets. Selected products will be available for display at Aparna Unispace showroom in Hyderabad.
"Paffoni is one of the key players in the European & Asian markets, in fact, it is the leading faucet brand in Italy. As an extension of Aparna Enterprises' vision to provide customers with high quality value driven products, we are optimistic that our partnership with Paffoni will further augment Aparna Unispace's portfolio. We are currently launching few products under the Paffoni segment and we plan to add more products to this category in 2021", added Mr Satish Bhargav, Chief Executive Officer, Aparna Unispace.
Launched in 2012, Aparna Unispace offers innovative and technologically advanced products for luxury Bath Spaces and elegant Kitchens, from leading European brands like – Nolte, Catalano, Fantini, Stern Hagen, Armani Roca, Tece, Effegibi, Grohe, Paffoni, Stiebel Eltron, Giacomini, Roca, Duravit and Schell.