Apparel industry could generate 1.2 million fresh jobs in India, according to World Bank.
New Delhi: The export-oriented apparel production in India and other South Asian countries has the capacity to generate more superior jobs, as around one million people are likely to come into the workforce every month for the next three decades, said a new report by the World Bank.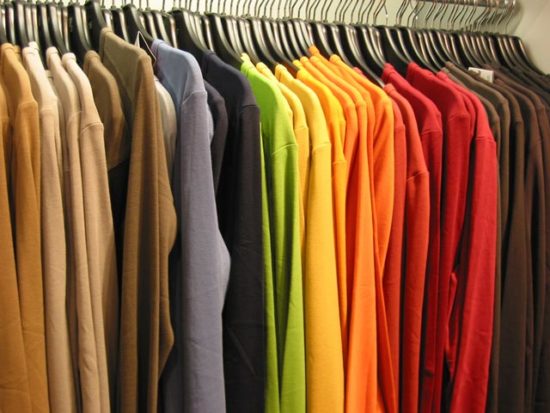 The report titled, "Stitches to Riches? Apparel Employment, Trade and Economic Development," was launched on Thursday in New Delhi.
"As wages surge, China, the largest manufacturer of apparels for the past 10 years, is expected to gradually relinquish its top position in the worldwide apparel market, creating opportunities for other competitors," the report said.
This could be a great opportunity for countries like India and others in the South Asian region. A simple 10 percent hike in the prices of Chinese apparel could generate about 1.2 million fresh jobs in the apparel industry of India, the report added.
Women workers are likely to get maximum advantage as their share in the total employment in apparel industry is more than the other industries. "A hike of just one percent in likely wages in the apparel and textiles sector could increase the possibility of women entering the workforce by 18.9 percent," report said.
India, Pakistan, Bangladesh and Sri Lanka are top apparel producers in the South Asian region. These countries have invested huge amounts in world apparel trade and account for 12 percent of global apparel exports. India has developed fiber (cotton), textile and apparel manufacturing base and also has diversified its export structure.
India's total apparel exports were $7.78 billion in 2015 and its top five markets are US, UAE, UK, Germany, and France.
While releasing the report, Onno Ruhl, World Bank Country Director, India said, "Apparel manufacturing not just has a great potential for generating jobs, specifically for poor labour but also has an exceptional ability to attract the female workers. Women, who are employed, are expected to create positive impact on the society as they spend their income on the education and health of children."
"The increasing cost of manufacturing apparel in China offers a good opportunity for India to put emphasis on the apparel sector and in efficiently employing its large population, which is in the working-age," he added.
Apparel industry can create 1.2 m new jobs: WB