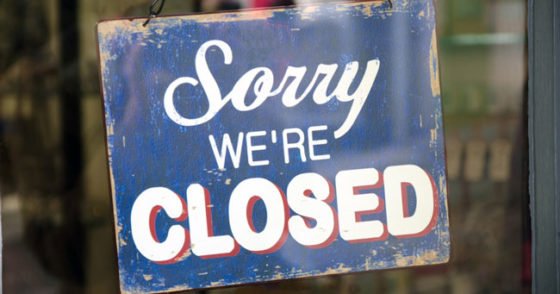 Getit Infoservices Pvt Ltd, which operates e-commerce businesses under AskMe brand and is on the verge of closure. The Gurgaon-based online classified company's majority investor Astro Entertainment Networks Limited (AENL) exited AskMe a few weeks ago, due to disagreements with the minority shareholders.
While AskMeBazaar's website was found to be operating on Friday, it did not accept orders. There was a strong buzz in the market that the operations of the Gurgaon-based internet search platform had been closed down and its employees laid off due to shortage of funds and a sudden exit of its majority overseas investors.
A week back, the key management personnel (KMP) had written to the ministry of corporate affairs (MCA) and Registrar of Company (RoC) to ensure that the principal investors of Getit Infoservices – AENL – did not exit the country without meeting their liabilities.
A prominent logistics company has told that they had slapped legal notice on AskMe for non-payment for four to five months. Apparently, merchants who delivered the goods did not get any payment either. The website was getting as low as thousand views daily, sources say.
Owing to mismanagement and lack of corporate governance, the company had failed to pay its own employees too. An ex-employee at AskMe said that salaries were delayed in the last few months, and in August, many employees did not get salary at all. Operations had halted due to funding crunch.
A statement issued by AENL on Friday said that despite its huge investment, Getit had not been able to make its business profitable and sustainable.
Astro also intends to appoint a forensic auditor to review Getit's books and will take steps based on the results of that audit.
AskMe.com was started as a classified portal in 2010. The company launched its online shopping portal Askmebazaar in 2012, which focused on small and medium enterprises. Later in 2013, AskMe was acquired by Getit.
AskMe shuts down, 4,000 jobs lost