Assetz Property Group Introduces its Township Brand, 'Assetz Lifestyle'
Bengaluru: Singapore-headquartered property developer, Assetz Property Group, today officially announced its entry into the mid-segment market in India with its township brand 'Assetz Lifestyle'. The first project under Assetz Lifestyle, '63° East' located off Sarjapur Road, Bengaluru, will be launched this weekend.
Townships from Assetz Lifestyle will provide quality residential dwellings and develop the overall infrastructure of its neighbourhood. Special care will be taken to maintain the sustainability of the projects by adopting various green measures like water and energy conservation and solid waste management. In addition, community facilities like pre-schools, health centres, department stores, libraries and amenities for sports, arts, culture and recreation will be part of every project.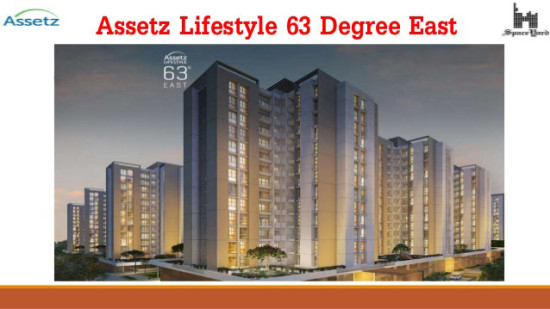 Mr. Mallanna Sasalu, MD, Assetz Lifestyle said, "We are elated with the launch of our first township project 63° East. A one-of-its-kind residential project in Bengaluru that will offer a wholesome living experience based on the concept of full-life, also interpreted as healthy, sustainable and luxurious living."
"We plan to develop around 10 million square feet of projects under the Assetz Lifestyle brand and build over 10,000 units in the next five years, leading to revenue realisation of over Rs 5,000 crores along the growth corridors of Bengaluru," he added.
Conveniently located off Sarjapur Road, Bengaluru, 63° East is within close proximity to social infrastructure and well connected to all the major roads. Furthermore, the demand for housing in this micro-market has increased owing to its proximity to the NICE Road which has significantly enhanced the connectivity of this area to IT hubs located in Electronic City, Whitefield and Marathahalli.
The project, comprising of 1,608 units in the combination of 1, 2 and 3BHK units are available at attractive prices. 63° East is spread across 17.7 acres of land with 60% of open spaces, and has received the 'IGBC Gold Precertification' for its meticulous design that has adopted the best of green technologies to make optimal usage of natural resources. Overall, 63° East showcases a prefect amalgamation of a healthy environment and community living.
Commenting on the development, Mr. Ben Salmon, CEO, Assetz Property Group said, "Assetz Lifestyle is a unique initiative to break away from the existing conventional residential project models. Through this brand, we intend to build infrastructure of superior quality at a great price for the benefit of our customers. A decade into our operations in India, Assetz has come to symbolize modern lifestyles through its residential real estate footprint. As such, 63° East is an extension of our product-line."
Assetz Property Group Introduces 'Assetz Lifestyle'