New Delhi: In collaboration with one of India's eminent luxury car dealerships, Performance Cars, Aston Martin has launched its most promising 'Rapide' for the automotive India enthusiasts.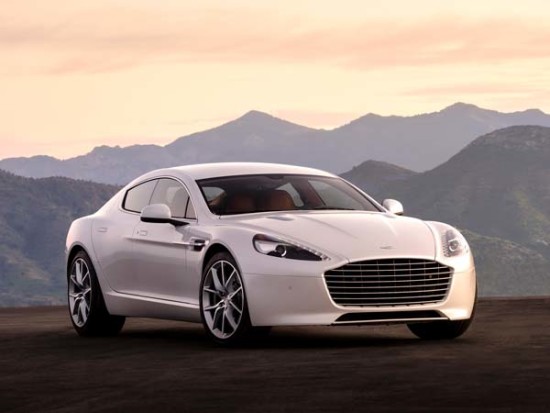 "The British marquee luxury sport automobile producer is especially excited to introduce the revamped 2016 model of the best selling Rapide to Indian target audience as it offers unprecedented power and comfort at an extremely attractive price," said General Manager Aston Martin, Neil Slade.
"India has been a market of strategic importance for Aston Martin and we are very delighted to launch the new Rapide in the country. Aston Martin has been very responsive to the demands of the Indian consumers and have therefore launched the new Rapide especially for India," added Neil Slade.
The new generation 6.0 litre AM29 V12 engine churns out an incredible 510 bhp, which propels the Rapide from 0-100 km/h in just 4.6 seconds and to a top speed of 306 km/h.
Featuring the new Aston Martin AMI III Infotainment system, the 2016 Rapide delivers seamless control of audio, navigation, telephony and vehicle information at the drivers fingertips.
Speaking on the decision to introduce this exceptional new performance automobile to the Indian market, Infinity Cars Managing Director, Lalit Choudary said, "It is no secret that the Indian automotive enthusiast is amongst the most knowledgeable and discerning in the world today. It therefore makes perfect sense to launch the new Rapide in the country."
The earlier Aston Martin Rapide has already garnered exceptional appreciation and following amongst Indian enthusiasts, making it the highest selling four door sports car in the country accounting for over 50 percent of the Aston Martin cars sold in India.
The new Rapide will be offered in India at a special price starting Rs. 3.29 crores (ex showroom Thane). This makes it very attractive for a buyer who is looking for a super powerful, hand crafted, V-12 four door luxury sports car.
Aston Martin launches 'Rapide' in India