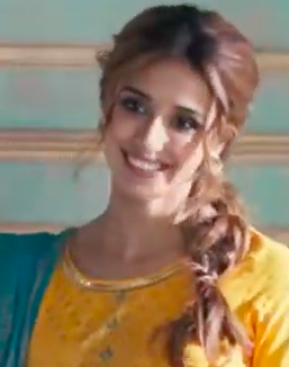 New Delhi, September 16, 2019: Aurelia announces the launch of its brand new TVC, starring Disha Patani. This launch marks Aurelia's first TV advertising, in the past ten years. Conceptualized by Grey Worldwide, the television commercial embraces the different flavours of the festive season. Targeting women looking for great design, fit and quality this festive season, the TVC showcases how Aurelia's newly launched collection is designed to transform every woman into the celeb of every celebration.
The campaign developed by Grey India showcases Disha in multiple avatars, which are fun and relatable. These avatars represent various aspects of celebrations such as making check lists, decorating the house, gifting, dancing etc. The TVC depicts the belief that the newly launched collection by Aurelia i.e. 'Celebwear starring Disha' offers a unique array of colours and designs and no matter which outfit one opts, the spotlight will always be theirs.

Talking about the TVC, Aarti Ahuja, Head-Marketing & Communications, TCNS Clothing Co. Ltd. said, "We are extremely thrilled and excited with the launch of our first ever TVC where Disha is showcasing multiple festive avatars. It marks the dawn of another era after signing Disha Patani as the brand ambassador last year. Looking forward to this association, we are happy to announce Aurelia's new festive collection that will make you the Celeb of every celebration."
Highlighting the creative thought process behind the TVC, Grey Worldwide said, "The complete 360-degree marketing campaign, including print, outdoor, digital and in-store visual merchandising is being carried out to launch Aurelia's debut on TV. It is truly one of the most special works the brand has done this year and should be proud of."
Aurelia recently launched its Festive Collection 2019 offering a complete wardrobe solution for every woman. The collection features casual wear, office wear, dresses and festive sets.