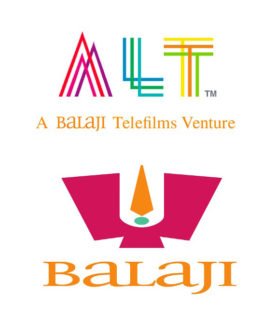 Ekta Kapoor owned Balaji Telefilms may soon sell 26% stake in its newly launched subsidiary, ALT Balaji in order to raise funds.
Balaji Telefilms Ltd. is in talks to sell the stake of its newly launched subsidiary, ALT Balaji Digital Media Entertainment Ltd. The Telefilms is discussing with entertainment companies like  Zee Entertainment Enterprises Ltd. and Reliance Jio Infocomm Ltd., to sell 26%  stake in order to raise funds. When asked about the matter, Balaji Telefilms declined the news. While Zee Entertainment and Reliance Jio are yet to respond to the query.
Kartik Sankaran, the senior vice president in charge of investor relations said, "ALT Balaji is the growth driver for Balaji Telefilms, and the response so far has been good and we have now crossed four million downloads globally".
 ALT Balaji was launched in mid-April and is an on demand subscription based portal. Balaji Telefilms has so far invested close to ₹40 crore in ALT Balaji. While the management has planned to deploy Rs. 150 crore each over the next three years to fasten the operations.
Balaji Telefilms to sell 26% stake in ALT Balaji