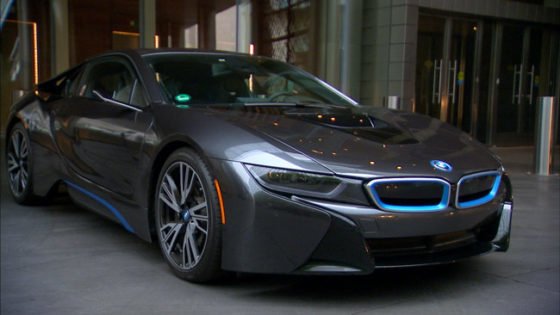 BMW is looking to build a prototype of an all-electric i8 which will move from the petrol-electric hybrid to an all-electric vehicle in the coming future. The German car manufacturer will give the i8 a larger battery and three powerful electric motors and might replace the hybrid of a petrol-electric motor.
BMW's i division which designs and builds the i8 will ramp up the research and development of the programme and will be expanding the existing two-model line-up.
The proposed BMW i8 all-electric will not weigh more than the current model which is at 1485kgs and can go up to 400kms. The new car will be powered by three new brushless electric motors for the i8.
One of the motors will be mounted in the front and two at the rear, where the current model houses the 1.5-litre three cylinder petrol unit.
BMW claims it will continue its tradition of the high-revving combustion engine to the new BMW all-electric i8, which is will make the motor smaller.
The standard model complete output including the petrol mill and the electric motor is 362bhp, there is not confirmation what the all-electric model will churn out. Insiders privy of the programme claims each motor could produce 272bhp each.
Currently, BMW is testing the facelifted i8 and it powerful compared to the previous model, the facelifted i8 is expected to arrive in 2017. With many jumping the all-electric cars, this comes as no surprise from BMW to take the i8 all-electric way. The all-electric BMW i8 could be the successor to the current i8 safety car at the Formula E racing.