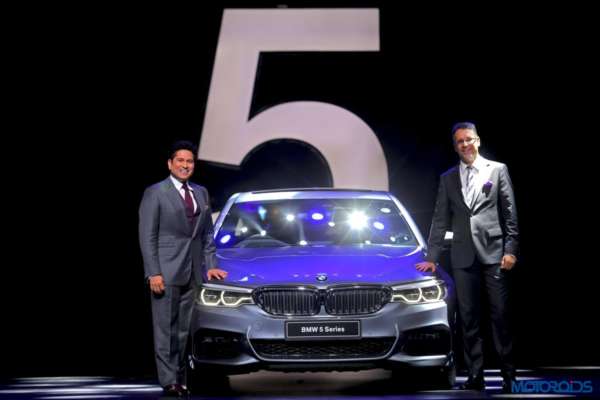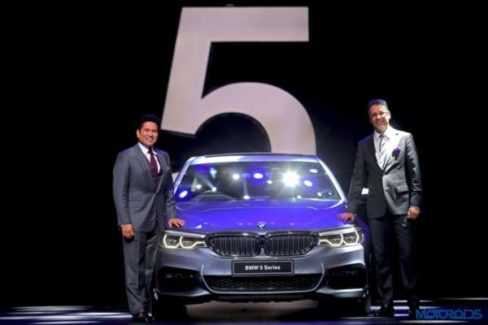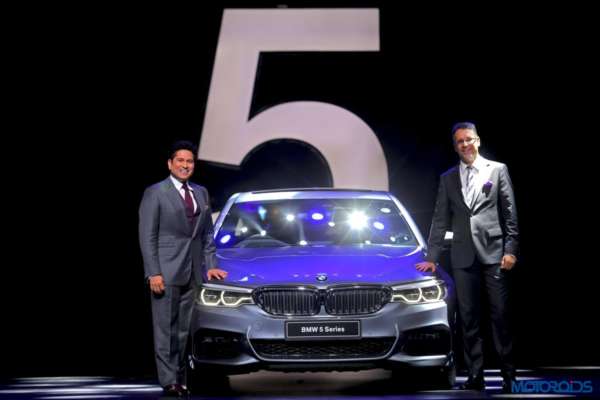 Mumbai: German luxury carmaker BMW rolled out its latest version of BMW 5 Series luxury sedan in India. Legendary cricketer Sachin Tendulkar took wraps off the new car at a glittering event here.
Into its seventh generation now, the midsize luxury sedan is locally produced at the luxury carmaker's Chennai plant. It is available in petrol as well as diesel versions. Priced from Rs 49.9 lakh (ex-showroom), the model is offered in four trims, including three versions of diesel.
"The unique combination of elegant and dynamic design, intelligent BMW technologies and innovative concepts in the all-new BMW 5 Series, means one absolutely enjoy one's drive.
It combines outstanding output with powerful athletics and reaches all destinations with efficient and purpose," Vikram Pawah, president, BMW India, said at the launch here.It's time to discover ultimate driving pleasure with a true business athlete like new BMW 5 Series, he added.
BMW rolls out new 5 Series sedan in India