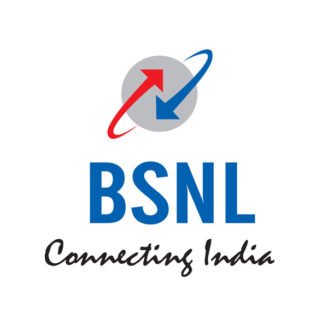 The Chairman and Managing Director of the public sector undertaking (PSU) Bharat Sanchar Nigam Limited (BSNL) has revealed that one lakh gram panchayats will be telephonically connected soon through Bharat Net.
Speaking on the show titled "A Dialogue with JC", BSNL CMD Anupam Srivastava told ZEE Regional Channels CEO Jagadeesh Chandra recently that since assuming charge of BSNL on January 15, 2015, he had been quite successful in turning the fortunes of the institution around by boosting the morale and efficiency of the workforce and also by introducing state of the art equipment to be at par with market competitors.
An officer of the 1981 batch of the Indian Telephone Service, Srivastava said that launching schemes like "BSNL Service with a Smile" and personally responding to queries of customers through the BSNL Twitter platform had gone a long way in turning things around.
"When I joined BSNL, the situation was quite bleak, but I took steps to boost the morale of the workforce and introduce new equipment to turn things around. Taking decisions on time and being one step ahead of the competition in the market have also helped to turn things around," Srivastava said.
He also said that the BSNL sales marketing team has been strengthened so as to expand the reach of the telecom service.
Srivastava also praised Telecom Minister Manoj Sinha for extending him and BSNL full support, ensuring non-interference in day-to-day operations, while at the same getting information on activities of the BSNL through close monitoring of its activities.
He also revealed that over the next two years, 2199 mobile towers will be installed in 10 states, where left wing influence is predominant, and people of those areas will at least be mobile connected.
In terms of competition, Srivastava admitted that the arrival of Reliance Industries Jio has started a tariff war between various entities, and to end this price war, the government he believes is planning to have a level playing field sooner than later.
He also described the merger of BSNL and MTNL as a good thing for both institutions.
"All telecom companies have contributed to the success of Prime Minister Narendra Modi's Digital India campaign," he said.
He admitted that initially demonetisation had caused some problems to BSNL, but after some time, the benefits of the move started showing
On the personal front, Srivastava said he owed his position life to his parents and the sacrifices that they had made to ensure his success. He said that he was always keen to attempt the civil services examination, but for one or the other reason, was not able to do so
"It has taken me 35 years to reach this position. Before joining the Indian Telecom Service, I worked for two-and-a-half years in another job and also spent five years on a consultancy assignment in Zimbabwe. I achieved everything on merit and have had not godfather to help or assist me in life or career. I have come from a middle class family and am very proud of this fact," he said.
BSNL's Bharat Net to connect one lakh gram panchayats