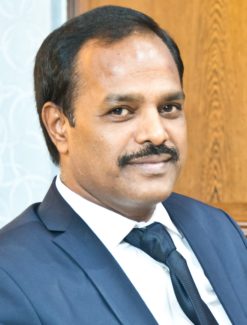 Budget Reactions:
M Murali, Chairman and Managing Director, Shriram Properties
I would term this interim budget as a progressive one with focus on people in lower social economic group, particularly, small and marginal farmers, workers in unorganised sector and middle income groups. Proposed Structured Income support for all small and marginal farmers who suffer from vagaries of nature leading to perpetual indebtedness and sufferings is highly laudable measure. Similarly, increased interest subvention on crop loans will greatly help the small farmers. Social security coverage by bringing a pension scheme for workers in unorganised sector, which forms a major chunk of our economy, is a much needed social security measure.
Income tax rebate for income up to Rs 5 lakh is a big boon to lower and middle-income group and will help this group to realign their long term investment plans, favourably towards housing. Government's mission, vision, focus and seriousness in providing 'housing for all' is amply demonstrated by the budget. Government has assured to reduce the burden of GST on home buyers. As a pep to developers who are evincing interest in development of affordable housing, benefits under Sec 80 (I) BA is being extended for one more year for all housing projects approved till end of 2019-2020. It's a welcome step that relaxation of exemption period under IT for notional rent on unsold inventory is accorded. Measures like hiking TDS threshold on rental income from 1.8 lakh to 2.4 lakh rupees and benefit of rollover of capital tax gains- increasing from investment in one residential house to that in two residential houses ( for a taxpayer having capital gains up to Rs 2cr) will boost the homebuyer's interest and sentiments.
Vision to make India a 5 trillion-dollar economy in 5 years and make it a 10 trillion-dollar economy in 8 years through ten-dimensional approach is fascinating, interesting and heart-warming. Government's vision and according top priority to infrastructure and social infrastructure (roof for every one) development in coming years, as informed in the budget, will greatly enable the Indian real estate sector to contribute substantially to the nation in terms of job creation and GDP growth.
Overall, it is a very promising interim Budget!