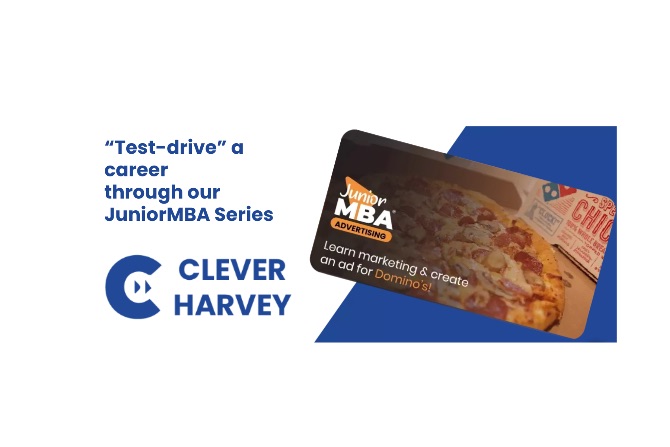 Clever Harvey launches a JuniorMBA Consulting program with IHCL in Sustainability Strategy
17th February 2023, Mumbai: Clever Harvey, the platform that helps students bridge the gap between academics and the 21st century workplace, today announced the launch of its much-awaited new JuniorMBA Consulting program with India's largest hospitality company, The Indian Hotels Company Limited (IHCL). Clever Harvey's collaboration with IHCL is to design a 15-hour sustainability strategy consulting program for students so that teenagers can understand not only how to run and grow a business, like a COO, but also how to scale them sustainably.
Among the key features of the JuniorMBA Consulting program is its time-efficient nature. There are a total of 15 sessions of one hour each that will be delivered from Monday to Friday for three weeks to the students. The sessions will be held on Zoom and the program offers students flexibility in choosing their batch timings. The program also provides a preview of what a career in Consulting can look like. The JuniorMBA Consulting is open to students aged 13 – 18.
"Most students in high school face the challenge of deciding what they want to do without knowing what happens in the real world. The JuniorMBA programs fix this gap by giving students 'behind-the-scenes' exposure to industry. We are glad to collaborate with IHCL in giving students the opportunity to work on real world projects that will give them clarity on their future career path and build critical skills for the future. Students will delve into actual decisions made by the management of the Taj Lake Palace (Udaipur), understand how various processes and systems are optimized and will come up with suggestions on how to better align the hotel's operations to IHCL's goal of sustainability.", said Sriram Subramanian, CEO, Clever Harvey.
The curriculum of the program has been designed in close collaboration with IHCL. The topics covered in the program include both theoretical concepts and practical knowledge. Students will start off with understanding basics of how businesses operate and grow like a COO. They will develop further into concepts like Supply Chain, Operational bottlenecks, Quality-cost trade-offs and Standardization for growth and quality control.
Commenting on this collaboration, Gaurav Pokhariyal, Executive Vice President – Human Resources, IHCL, said "As an industry leader, IHCL is committed to nurturing the talent pool for the future. Pursuing sustainable and responsible business practices is the way forward. This collaboration will offer exposure to real-time business problems outside of the classroom and will provide students an opportunity to gain expertise on driving positive change in the long term for both businesses and communities. We are delighted to partner with Clever Harvey."
The cost of the JuniorMBA Consulting program with IHCL is Rs 10,000 and the package includes 15 live sessions, conceptual knowledge, practical training, an original project by each student, and a certificate from Clever Harvey and IHCL.
About Clever Harvey:
Clever Harvey's JuniorMBA programs are designed for teenagers to explore different career options, and build creativity, confidence and business acumen. The Mumbai-based company is the brainchild of Sriram Subramanian and Madhu Agrawal. The co-founders had one thing in common – they switched careers several times to find the right fit for themselves. And as they explored, they recognized that in the real world, with rapidly shifting opportunities, changing careers or fields was becoming a trend. They also identified that while there was no shortage of career options, most students were either unaware or did not have an in-depth understanding of what these careers entailed. This prompted Sriram and Madhu to launch Clever Harvey in 2020.
For more information, please visit: https://cleverharvey.com
Read More Articles on Estrade Education
Clever Harvey launches a JuniorMBA Consulting program with IHCL in Sustainability Strategy