Cola majors hope to tide over slowdown in consumer spending through smaller packs, craze over T20 cricket and sale of juices
New Delhi: Coca-Cola and PepsiCo, the country's two major beverage companies, are banking on juices, smaller servings and new ad campaigns to attract consumers. The companies will cash in on the popularity of the ICC World Twenty20 tournament and the Indian Premier League Season 9 this summer.
Coca-Cola India has come up with single-serve cans (180ml priced at Rs 20) in the National Capital Region, Uttar Pradesh, West Bengal, Punjab and parts of Haryana, apart from 300ml PET bottles at Rs 20. The company recently rolled out its global ad campaign 'Taste the Feeling' for its flagship Coca-Cola brand and is extending it to digital platforms and out-of-home selling points.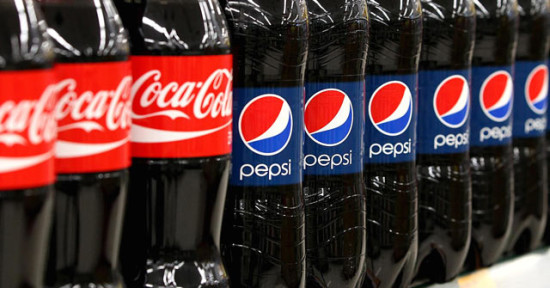 PepsiCo launched 150ml cans for Pepsi and Diet Pepsi on Monday at Rs 15, apart from a pan-India rollout of its hydrating drink, 7Up Revive. The company has also introduced its global promotional campaign based on various emojis in India. The emoji campaign is being used in the ICC World Twenty20 which is being played in India.
"Coca-Cola India has signed up as associate broadcast sponsor, we will return to IPL after three years," a company spokesperson said. Advertising in cricket tournaments in India help increase brand recall among millions of consumers at one go.
PepsiCo is banking on digital and social media for promotion of its 150 ml cans. According to Vipul Prakash, vice-president, beverages, PepsiCo India, the emoji campaign will encompass product labelling, branding of public transport, television advertising and digital media platforms.
While, smaller packs are aimed at providing consumers more choices, executives agree that the new offerings will help them increase volume this year.
In 2015, the beverages industry saw a drop in sales because of lower consumer spending and a mild summer, apart from unseasonal rain. Coca-Cola and PepsiCo had to undertake production cuts during peak summer.
Sales of cola and other carbonated drinks anyway have been under pressure due to health concerns. Coca-Cola India is therefore banking on Maaza and its new milk-based offering VIO. "The bottlers of the company are setting up five projects over the next two years. At least 50 per cent of which will have manufacturing lines for Maaza," a Coca-Cola India spokesperson said.
The resource infusion is a part of the Rs 34,000 crore investment plan of Coca-Cola and its bottlers in India between 2012 and 2020. It has launched 125ml tetra packs of Maaza at Rs 10 this year in Delhi, Kolkata and Uttar Pradesh to scale up consumption. The company is also planning a mango variant of Fanta, Fanta Green Mango, developed specifically for India.
The product contains 10.4 per cent mango juice. The drink is undergoing a pilot launch in Delhi and NCR and will initially be retailed through the e-commerce platform Grofers.
Pepsi, too, has launched new variants such as Tropicana Mosambi and brought its mango-based drink Slice under its juice brand Tropicana to consolidate distribution.
Source: Business Standard
Coke, PepsiCo bank on cans, juices & T20