E-commerce platforms continue to lead the modern retail space. However, post-pandemic 2022 witnessed an increasing number of offline shoppers, thus debunking the retail apocalypse narrative. Despite being a largely untapped market, the white goods industry has clocked healthy growth this year, with consumers moving back to traditional brick-and-mortar stores. 
Positive consumer sentiments and discretionary spending drove the demand for premium electronics during the festive season. We noticed a remarkable uptick in big-ticket items like Televisions, Washing Machines and Refrigerators from these markets. Interestingly, intelligent TVs led the growth in demand for white goods in the aspirational tier 2 and 3 cities, thus catching up to close the stark urban–rural consumption divide. With the white goods market estimated to cross $21 Billion by 2025, technology solutions will further help accelerate demand and sales of these products from tier 2 and beyond needs.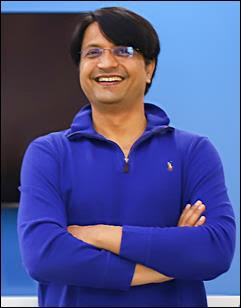 In 2023, we expect the consumer durables industry to boom at the edge of innovations like virtual inventory, which holds immense potential to empower offline retailers with 10X better product selection. Powering physical, electronic stores with a digital list will level the playing field for offline retailers and give them a chance to compete with deep-pocketed online sellers. This becomes even more crucial as customers expect the same inventory selection at better prices from offline retailers as offered by e-commerce platforms. This will also brace the need for human connection and help offline shopping pick momentum.
Along the same lines, credit to retailers and last mile deliveries will further build a robust omni-channel experience to handle large whitegoods.
Arzooo is offering credit of up to 1 Crore to offline retailers for working capital cushion and also has a vast network of over 35 hubs and warehouses and a fleet of trucks for faster last-mile delivery across the country for its partner stores."