Eicher to Invest Rs 600 crore in Royal Enfield for Product Development, R&D
Two research and development centres and expansion of manufacturing capacities in India and UK have been planned under the proposed investment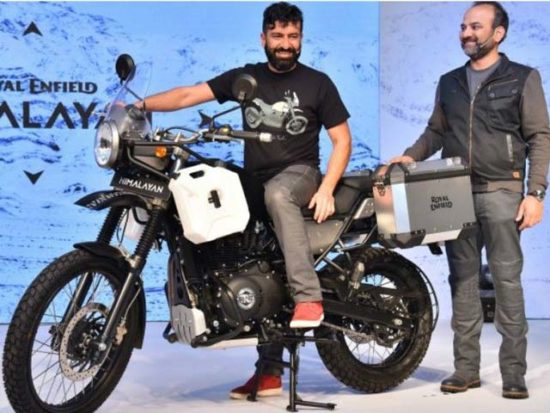 With the start of new fiscal year of 2016-17, Eicher Motors is planning to invest Rs 600 crore in its completely owned subsidiary, Royal Enfield. It will help boost the further achieve its future goal of becoming a leader in the global mid-sized motorcycle segment, in established and developed markets. Under the investment plan, the company will setup two research and development centres, one in Leicestershire, UK and the second in Chennai, India. Also, the manufacturing capacity will be increased while better market development activities have been planned across all markets.
Commenting on the new investment plans, Siddhartha Lal, managing director & CEO, Eicher Motors said, "Royal Enfield has been investing in building strong foundations across all areas of its business. We will be investing Rs 600 crore towards product development, setting up of the two technical centres, in Leicestershire, UK and Chennai, India, enhancing our manufacturing capacity and market development activities across geographies."
"Our immediate business outlook remains strong and Royal Enfield continues to grow consistently, competitively and profitably towards leading and expanding the mid-sized motorcycle segment globally," he further added.
He had also informed that the R&D centre in UK will be up and operational by the second half on 2016-17 while the centre in Chennai will ready by 2017-18. The total number of units manufactured by Royal Enfield in 2015-16 were 5,11,611 motorcycles, which is planned to be increased by 32 per cent for 2016-17 to achieve a total manufacturing count of around 6,75,000 motorcycles.
Apart from building motorcycles, Royal Enfield had also launched its flagship apparel and accessories store in May 2015 followed by online gear sales from April 2015. Over the last year, RE has been able to further expand its retail market in India be setting up 145 new dealerships which makes more than 500 authorised stores of the brand in the country.
Source: ZigWheels
Eicher to Invest Rs 600 Cr in Royal Enfield