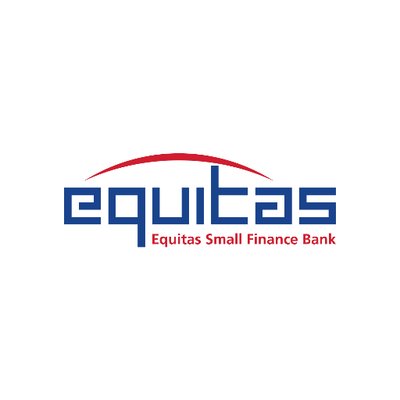 Equitas SFB is back as a sponsor for Chennai Super Kings ("CSK")
Equitas SFB becomes the official retail banking partner for the CSK IPL team with effect from August 1, 2020 and offers various product offerings for its customers
Mumbai, August 07, 2020: Equitas Small Finance Bank Limited (the "Bank"), the largest small finance bank ("SFB") in India in terms of number of banking outlets as of March 31, 2019 (Source: CRISIL report), becomes the official retail banking partner for Chennai Super Kings.
The Bank becomes the official retail banking partner for the Chennai Super Kings Indian Premier League (IPL) team and offers various product offerings for its customers. The offering includes Video KYC, Higher interest rates on Fixed Deposits than before and Savings Account to name a few.
Mr. Murali Vaidyanathan, President & Country Head – Branch Banking, Liabilities, Product & Wealth, Equitas Small Finance Bank Ltd., said, "Equitas SFB is happy to announce its appointment as official retail banking partner of Chennai Super Kings which is one of the most followed franchisee in the IPL with lot of followers. We believe that becoming an official retail banking partner of Chennai Super Kings gives us an opportunity to reach a larger audience which follows the Indian Premier League. We believe, like the game of cricket which is being followed by people across various ages, the various product offering of Equitas SFB also is equipped to cater to all customer needs."
Mr. KS Viswanathan, CEO, Chennai Super Kings said "We are delighted to have Equitas Small Finance Bank back as our official retail banking partner and are hopeful of a long and fruitful association."
Just like the marquee player of Chennai Super Kings, Mr. Mahendra Singh Dhoni who dons the Number 7, similarly the Bank offers its customers with 7.35% interest per annum on FD for 888 days and 0.60% extra for Senior Citizens.
Mr. Murali Vaidhyanathan also adds, "Apart from offering competitive rates in the industry for customers we have also leveraged smart digital adoption of tech to free customers from physical contact or visits to branches. We believe Selfe FD is ideal for 'Do-It-On-My-Own' generation. These products offers customers to park their idle funds while earning interest"
The Video KYC Process:
Customer receives SMS
Fills form before VKYC
Customer starts or schedules
Agent panel is able to see & interact with the customer video & customer's location.
Random questions are asked from the customer on the basis of below data points :
o   DOB
o   Mother's maiden name
o   E-mail ID
o   Address
Customer's Aadhaar details are confirmed during the Video call
Wet signature is collected from the user by asking the user to switch the camera from front to rear
Customers are asked to submit the PAN card through the rear camera. The process can be extended to additional images to be collected.
In real time, text is extracted from the PAN Card.
Facial recognition is done on the image in the document with the image in the video.
Agent/Maker gives a final verdict depending on the individual activities.
The checker(s) can access this transaction by logging in their panel which will list all the available transactions.
Checker & Reviewer is able to see all the documents including the video recording & captured data in both textual & visual format (also in PDF format)
Checker does a concurrent audit of the whole process & accepts the application to move forward with the customer.
Rejection can be turned into a retry SMS with reason for rejection.
Requirements for Video KYC
Aadhaar number and PAN Card
Uninterrupted data connectivity
Ample light & a clear background
Clear view of the customer's face
The Bank offers various Fixed Deposit products to its customers. Apart from the normal FDs the Bank also offers Selfe FD which is available to customers digitally.
The tenure for the FDs are between 7 days to 10 years to suit the requirement of its customers.
FDs booked with Equitas SFB comes with benefits like:
Can be withdrawn anytime providing the liquidity
Partial pre mature withdrawal allowed
No penalty for pre mature withdrawal above 6 months
AMB waiver for savings against the fixed deposit maintained (refer schedule of charges of savings) savings)(NOT APPLICABLE FOR GROUPING) (FD in lieu of AMB will be applicable subject to the holding pattern of FD and SB being the same)
Overdraft against FD available in savings and current account
Bulk rates for FD's equal to or above Rs. 2 cr will be as per the daily rates shared by treasury. Premature withdrawal penalty of 1% applicable on FDs closed before 6 months for retail term deposits and no premature penalty for senior citizens. However, TDS will be deducted as applicable.
Customers can open Selfe Fixed Deposit (FD) online for value upto Rs. 90,000/-  with the Bank by keeping their Aadhaar Number and PAN handy; and then booking their FD online; and enjoying returns upto 7.75%* p.a. for 1 year. Selfe FD, a digital standalone Insta Fixed Deposit, envisages easy and effortless FD booking from the comfort of home, transactional convenience packaged by offering UPI VPA funding from any full-KYC non-Equitas bank account in India (linked in UPI). Selfe FDs are designed with certain additional features to the traditional products, which we believe will add value to the FD account and make the overall proposition attractive to the end customer.
(* rates subject to change from time to time. Customer should refer our website, www.equitasbank.com for the latest rates before booking FD)