The app that lets you swap faces with a person, animal, or object is now owned by Facebook.
MSQRD, the somewhat creepy face-swap app, is the brainchild of Masquerade, a company that creates software for face tracking and 3D visual effects production. It lets you take video selfies with real-time filters of graphics or features of other people.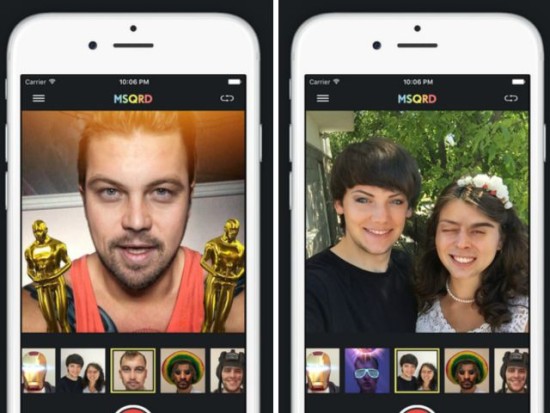 The app has blown up in popularity recently, as Snapchat, too, has added a face-swap filter, though it's not as accurate as MSQRD's quirky software.
In a blog post, Masquerade said it will be bringing its technology to Facebook's massive audience. It will also be maintaining the app and adding new features.
Facebook CEO Mark Zuckerberg shared a video welcoming Masquerade to Facebook—he put an Iron Man filter over his face, presumably because he said he was working on the code for his own personal artificial intelligence technology for his home.
Facebook has struggled to get its own third-party apps off the ground, so it appears the company is trying to buy its way into a fragmented app strategy. The company recently shutdown Creative Labs, creators of many of Facebook's failed apps. Additionally, Masquerade's face-tracking tech could help boost Facebook's facial recognition efforts, like Photo Magic that identifies your friends in photos from your camera roll and asks whether you want to share them.
Facebook buys popular face-swap app, MSQRD