New York: Not just connecting you with friends, interaction with fellow students on social networking website can help you focus and study better, say researchers.
Developers of open online courses may want to take a page from Facebook to keep more students engaged and enrolled.
"Current open course platforms do not include collaborative features for students to work together, or good conversation channels between students and between students and teachers. Social media may provide another communication channel for the students," said Saijing Zheng, former doctoral student at Pennsylvania State University.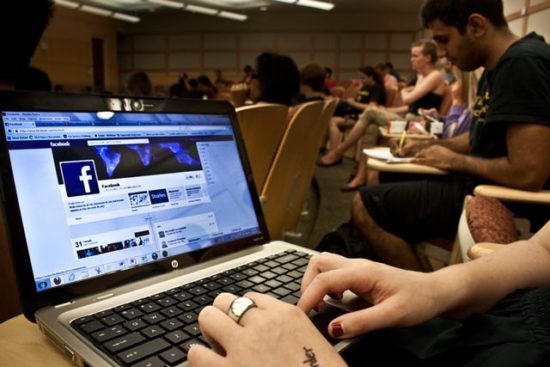 The researchers found that open course students were more engaged on Facebook groups and preferred interacting more on the social media site than through the course tools.
"We found that social media tools may be one way to keep students engaged in a open course," said Zheng, currently research scientist at Microsoft.
One of the advantages of Facebook groups is that users tend to sign up with their real names while students can create fake personas on course message boards and forums.
"Real names give other students the idea that they are talking to a real person and that, perhaps, helps build a sense of community and they trust that type of environment more," Zheng noted.
Students appreciate that Facebook offers several ways to contact the professor, she said.
They can reply to a post, like a post, and even send a private message.
Students on Facebook groups can meet and chat weeks before the course starts and, in some cases, long after it ends.
Facebook replies and posts also tend to be better organised than message board conversations, which can easily become buried among other posts, according to the researchers.
For the study, the researchers collected data from three different courses on Coursera, a platform that hosts MOOCS, and from Facebook groups.
The findings were shared at the annual ACM conference on Learning at Scale at University of Edinburgh in Britain this week.
Facebook can help students connect better