A transition from easy to easier has always been the pursuit of technology and it keeps on pushing boundaries to make our lives better. From tablets of stones to papyrus sheets to paper, mankind has taken a giant leap towards the advancement of technology and it's still sprinting further. From barter system to precious metals to paper money, currencies evolved. It took years for the evolution of money management from a small diary to a excel sheet in the world of Finance. Journey of accounting from books and pens to personal computers, abacus to calculator and heavy files to a pen-drive has only made our lives easier.
Technology has benefited finance in many ways making stuff from difficult to easy and from easy to easier with applications that can perform complicated calculations and manage tons of data. Almost every aspect of finance is moving from manual to automated which is making the sectors of finance and technology collide into one known as Fintech. Financial technology took us from relying on cash to going cashless through Debit cards and credit cards. Just to make things easier, online wallets were introduced like Paytm and Phone pe.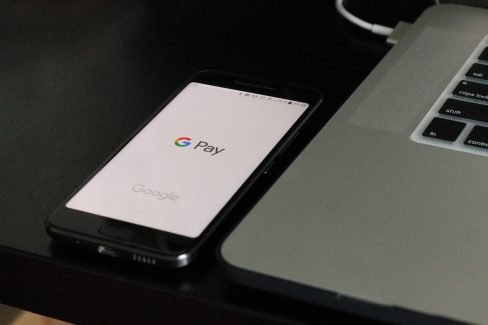 Finding money on streets became an old definition of good luck, finding coupons might be a new one. The world of finance has skyrocketed because of this cashless system as the Fintech companies has made it well-organized. This decade saw a rise in the growth of these Fintech companies in India, primarily because of demonetization that cried out for an option of cashless economy. Sooner or later, our dependency is only going to increase for this cashless system as the Fintech companies are transforming the overall ecosystem of Finance and daily dealings. The ease of online transactions gave birth to several start ups facilitating online shopping and created a competitive environment where firms focused on improving themselves to stay ahead of the competition and to attract more customers through innovation and technology.
Estrade Media spoke to Nitin Chavan- CEO, Aquapay Payment Technologies (P) LTD., about his views on the future of the Fintech in India
What would it take for a Fintech startup to succeed in 2021?
To succeed in 2021, fintech start-ups need to make some bold moves to ensure that they are satisfying the customer as well as the banks with their innovative technology and out of the box products/solutions.
Today, banks are using interfaces for online transactions that are outdated and difficult to navigate. Fintechs need to focus on what the customers expects along with meeting bank requirements. .
In order to grow, Fintech will have to learn to maintain a fine balance of focussing on their existing clients, creating opportunities for high level of growth and integration of new technologies as well as unique solutions. This will help them to expand their network and create more opportunities for growth. This will also help to create state-of-the-art solutions for everyone involved.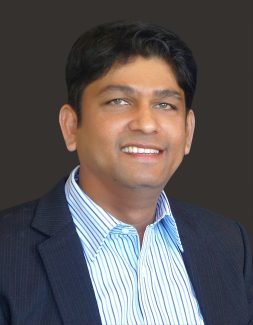 How do they foresee the future of fintech?
Covid has made us question all the orthodox ways in which we have been doing business. Pandemic and instances like these help us learn to prepare for unforeseen business threats and crises, combined with the statistic that we have to educate and teach ourselves the value of empathy, humility and relevance.
Fintech has been a big part of this revolution as the Indian Banks have been around for years and have been following old school methods. Fintech, with the help of their progressive technology strength and innovative solutions, has helped many businesses from sinking, and making them really attractive for investors.
Due to the agile thinking and best in class technology as well as solutions suite provided by fintechs, we can see a positive change towards digital transformation by banks and customers. We are hopeful that this trend will continue where digital will be leading for giving best customers experiences.
—
Fintech has raised the standards among asset management companies, online brokers, insurance companies, AIF's (Alternate investment funds), Hedge funds, credit rating agencies etc. Technology is changing the financial industry and its operations at a rapid pace facilitating the end users as well as the financial ecosystem. The clearing and settlement along with the time taken to process the transaction has been reduced drastically due to automation and it's only getting better.
The list of pros of Fintech is too long to be numbered but that doesn't discount the list of cons. The number of Cyber criminals and hackers are increasing to exploit any loopholes in the system, even defrauding simple minded people who give away their code or OTP's only to face financial losses. There are numbers of different types of cyber crimes which are happening on a daily basis which raises several concerns regarding a cashless society. Fintech companies are coming up with solutions to decrease cyber crimes and to gain the trust of their users and some are succeeding in it.
As rightly quoted by Mr. Arvind Sankaran
"We're witnessing the creative destruction of financial services, rearranging itself around the consumer. Who does this in the most relevant, exciting way using data and digital, wins!"
---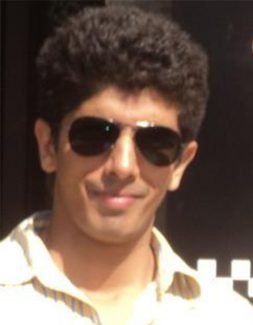 Author:

Russel Baptista, Mumbai.

If you have stories to share kindly email: – russel.baptista@gmail.com