New Delhi: Heading to Google Search has pretty much the go-to move for anyone looking to find out more about a movie or TV show. While the tool has so far been able to provide fairly in-depth information, it doesn't tell people when they can actually watch the show or film on TV.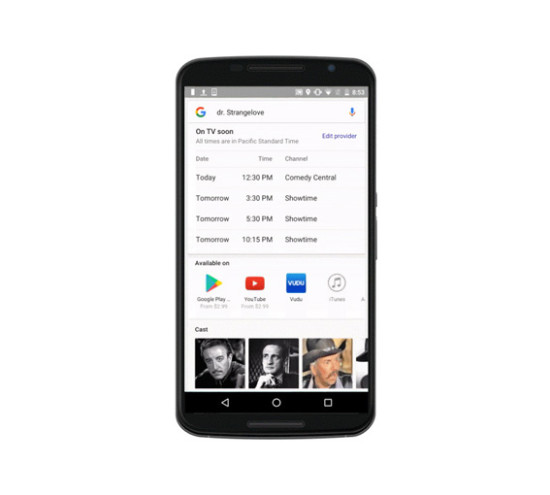 This may seem like a minor quibble, but it seems like Google has taken notice of this fact and decided to incorporate live TV listings into its search results. The company claims that an increasing number of viewers are looking for shows and movies on their smartphone, with queries for the two rising by 55% over the past year.
Based on those figures, it makes sense for Google to introduce live TV timings. To recall, the brand had unveiled video actions within Search last year in order to assist viewers in their quest to find apps, stores and services which streamed a program or film. The new tool is a welcome step forward for those who still prefer watching content on their television.
Google promises that live TV listings will start showing up soon, with no specific launch date declared. Once it arrives, anyone looking for a show such as The Big Bang Theory will be greeted with a list containing the time, channel and date an episode is set to be aired. There's also an Edit provider link so users can tell Google what cable company they subscribe to in order to refine the search results.
Other than the live TV listings, Google also announced changes to its DoubleClick ad platform. The tool will now stream more personalized ads for live and on-demand television. The brand is also looking to refine commercial breaks by doing things like making sure two automotive ads don't appear within the same interval.
Google will soon show you live TV listings