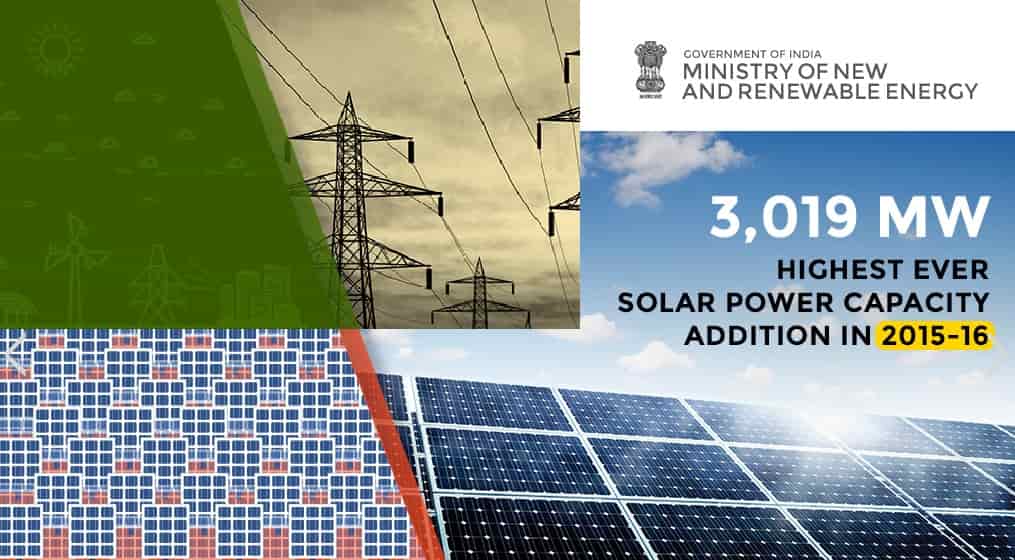 Chennai, Tamil Nadu, India/News Voir//– The Ministry of New and Renewable Energy, Government of India has launched an ambitious program of installing 100 GW of solar power under National Solar Mission by 2022 making  solar energy as one of the fastest growing industry. However, there is an acute shortage of skilled and unskilled manpower at different levels to meet the demands of the growing industry. Hence, there is an urgent need for specialized training programs to develop skilled human resources in the field of Solar Photovoltaic design; installation and maintenance. Skill Council for Green  Jobs, Government of India, New Delhi is making all efforts to ensure for the proper development of training programs for the development of skilled manpower meeting specific requirements of booming solar industry under Suryamitra program.
Solar Radiation Resource Assessment, National Institute of Wind Energy under Ministry of New and Renewable Energy in association with Iacharya Silicon Limited (ISL), Chennai has developed an online training program in Hindi & English under Public –  Private partnership at  an affordable training fee of Rs.599/-.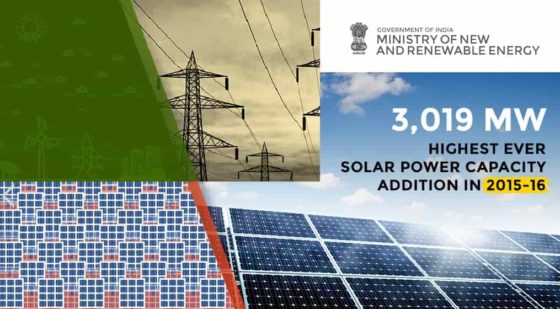 National Institute of Wind Energy (NIWE) an autonomous R&D institution under the Ministry  of New and Renewable Energy, Government of India, established to serve as a technical focal point for orderly development of Wind Power deployment in India. It is a unique research organization in the whole of South Asia. With the focus to promote and accelerate the pace of utilization of Wind Energy and to provide the entire gamut of services to enable Wind Energy penetration in the electricity generation mix, NIWE continuously strives to improve the infrastructure, hardware, software and highly trained expert manpower. All the stakeholders would get a great deal of information in this NIWE's cyber presentation about the whole range of Research, Technical, Consultancy and Training activities of this Institute.  Most of the services are ISO 9001:2008 compliant.
Skill Council for Green Jobs is one of the most recently launched initiatives of the Government  of India aligned to the National Skill Development Mission. It is promoted by the Ministry of New and Renewable Energy (MNRE) and Confederation of Indian Industry (CII). The creation  of the SCGJ was approved in the-10th meeting of National Skill Qualifications Committee held on 28th September 2015. Established as a not-for-profit, autonomous, industry-led society, the SCGJ was incorporated under the Societies Registration Act XXI, 1860 on 1st October, 2015.
Iacharya Silicon Limited (ISL) is MNRE channel partner and TEDA approved solar PV installer and has been aggressively installing roof top PV systems under Net Metering policy of the state. So far they have successfully installed over 2 Megawatts of rooftop SPV systems in Tamilnadu and other states and another 1 Megawatt is under execution. Iacharya has a 20% market share on the residential on-grid solar market in TN and is a leading installer of Government rooftop segment.
ISL is a renewable energy engineering, training and consultancy company specializing in photovoltaic solar design, online and face-to-face solar training and PV system audits. ISL's expertise includes both grid-connected and stand-alone renewable energy resources.
Overview of the course (http://www.iacharya.in/)
The training is designed as a two-week course and covers various aspects of solar PV feasibility studies, basics of design, installation, operation and maintenance of solar power plants. The course will be delivered online in a combination of lecture / PPT / multimedia / video formats, including design exercises, case studies and virtual onsite installation videos.
Successful  candidates  shall  have  vast  opportunities  for  employment  in  the  growing  solar industry.  The course will enable participants to effectively  work  on design, integration andmanagement of solar power projects. It also prepares candidates to become new entrepreneurs in the Solar Energy sector.
This certificate will be a valuable addition for people already working in the solar industry looking to update themselves with current best practices. It is suitable for installers, engineers, ITI / diploma holders, project managers and electricians.
The course is currently being offered in Hindi and English and is priced at Rs. 599/-. Successful candidates will receive a joint certificate  from MNRE and  Iacharya.
Government launches Solar Photovoltaic Training Program