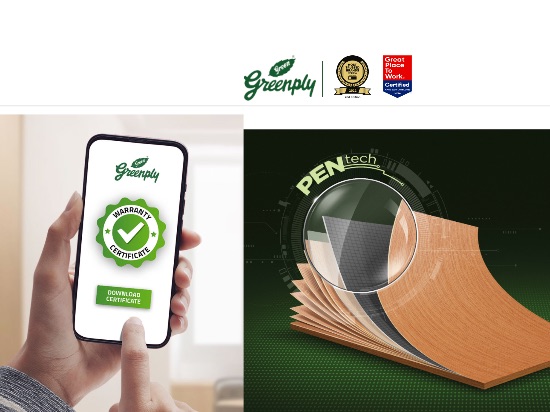 Greenply industries facilitates accessibility for specially abled, makes Lucknow Stadium wheelchair-friendly during the IPL match
Greenply builds a wheel-chair friendly plywood ramp in Ekana Stadium in Lucknow, in a bid towards Care for All
National, 17th May 2023: Greenply Industries, one of India's largest interior infrastructure brands with over 30 years of experience in manufacturing a comprehensive range of plywood, block boards, MDF, decorative veneers, flush doors, and other allied products, installed a wheel-chair friendly plywood ramp and special seats in Ekana Stadium, Lucknow during the IPL match for easy access of the specially abled fans. It was through empathy for the noble cause of standing together with specially-abled people that Greenply Industries decided to enable them with access to cricket stadium and came up with the idea of a plywood based ramp. This is an extension of Greenply's Durga puja campaign#PujoForAll wherein the brand built wheelchair friendly ramps to enable the specially-abled devotees to visit puja pandal and feel inclusive in the festive joy.
Greenply identified that there has been a constant demand from the specially-abled fans to make the stadiums accessible, so that they can enjoy the in-stadium experience, like everyone else. Taking a que from this, Greenply called for entries on social media wherein it welcomed these special fans to mark their entry in order to reserve their seat.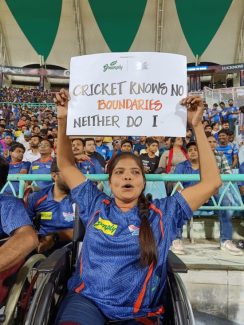 Commenting at the occasion, Sanidhya Mittal, Joint Managing Director, Greenply Industries Ltd said, "Care has always been at the heart of our brand ethos, and we continuously strive for it for all our stakeholders. We identified that there is a significant population of our fellow Indians who are being left behind from participating in the grand cricket celebration owing to inaccessibility of our cricket stadiums. By building plywood-based ramp in the Ekana Stadium, Lucknow, our aim is to extend our support to society by enabling special fans with first-hand experience of watching their much-loved game. We will continue to undertake more such activities to solidify our commitment towards the betterment of the society."
Greenply has partnered with IPL franchise, Lucknow Super Giants as their associate sponsors, aligned to the association, the players and official members of Lucknow Super Giants team are sporting the Greenply logo on the left- side chest of their official match day jersey.
About Greenply Industries Limited
Greenply Industries Limited (GIL), is India's leading interior infrastructure company into the manufacturing and marketing of Plywoods, Block board, Flush doors, Decorative Veneers, PVC and other allied products.  The company has a widespread presence in over 900 cities, towns, and villages across 28 states and 6 union territories, serviced through a well-entrenched distribution network.
Greenply is the first in the wood & panel industry to have successfully acquired the FSC® – FM (Forest Management) Certification from Forest Stewardship Council (FSC®) for its plantations in Tizit, Nagaland. This certification addresses our aim to maintain ecological harmony and provides an assurance to consumers that the products they purchase is sourced sustainably. Keeping the consumer health & well-being in mind, Greenply became India's first to introduce Zero Emission (E-0) products to ensure the plywoods meet the international emission standards set by CARB & EPA keeping the indoor air quality safe for the occupants and the craftsmen of interiors. The company has always been actively driving product innovations, from introducing the 4 Press Technology and Penta 5 Tech to offer defect free products to launching Virashield to address the need to fight virus and bacteria for safe health and now the latest information to offer health safe products through the E0 innovation.
Read More Articles on Estrade Real Estate
Greenply industries facilitates accessibility for specially abled, makes Lucknow Stadium wheelchair-friendly during the IPL match