An Interactive Forum to Uncomplicate Queries Related to Health, Motor, Travel & Home Insurance
HDFC ERGO General Insurance Company, one of India's leading private sector general insurance companies, has announced the launch of a one of its kind "community" platform for public. This community portal https://community.hdfcergo.com/–aims to provide a peer-to-peer channel where users can get advice, discuss their experiences and share information about anything & everything under the umbrella of non-life insurance. This initiative by HDFC ERGO brings together insurance experts, existing and potential customers of non-life insurance and knowledge seekers on a single platform as a community to discuss experiences, share information and opinions on insurance products and services. The main purpose of the community portal is to provide authentic, value-added and usable information to its users, which is again user generated. Some of the key elements of the portal are insightful Articles, Trending Topics in forums, HDFC ERGO Facebook & Twitter live feeds, Polls and More insight on Insurance.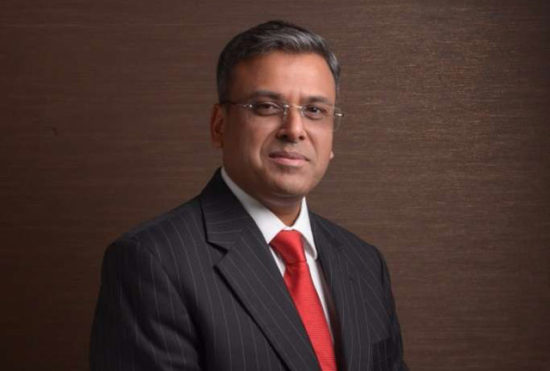 Speaking at the launch of the community portal, Mr. Ritesh Kumar, Managing Director & CEO, HDFC ERGO General Insurance said: "The community portal has been designed with an objective of helping users take informed decisions and/or get more insight about non-life insurance. The portal aims to educate and empower its users with the true value of insurance and help them in harnessing it properly. As the process of digitalization intensifies, we are remodeling our offerings, services and delivery mechanism to reinforce our presence in the virtual market place. We have set a target for ourselves to emerge as the preferred platform for education and thought leadership on best practices."
In this digital era, where citizens have turned to netizens, it's become portent for brands to plank their presence in the digital world, leaving no stone unturned to reach out to the masses.
So in this kaleidoscopic platform, today, every brand is bombarding brand-centric information and jamming the social media space too. This eventually is soon going to lead a saturation point. On the flip side, a consumer will absorb all sort of brand communication, but for making a decision, he will more likely trust the opinion of his peer/friend, as he can relate with them more.
Basis this premise, we believe being there is simply not enough. It's time to leapfrog from Networks to Community; and try to convert followers/fans to evangelists/brand advocates.
HDFC ERGO Launches "Community"