Hotstar disrupts online video subscriptions with an exciting new service – Hotstar VIP
Starting 20th March, Hotstar VIP will give audiences access to exclusive new shows, favourite serials before TV and live sports at introductory price of  INR 365 a year!
Mumbai, 19th March 2019: Hotstar, India's leading video streaming platform, launches 'Hotstar VIP' – a subscription that offers audiences the best of content at just INR 365 per year. The new subscription plan gives audiences the choice to watch exclusive new content under the Hotstar Specials label, their favourite Star network serials  before television at 6 a.m., and the best of live sporting action, including VIVO IPL, ICC Cricket World Cup, Premier League and much more.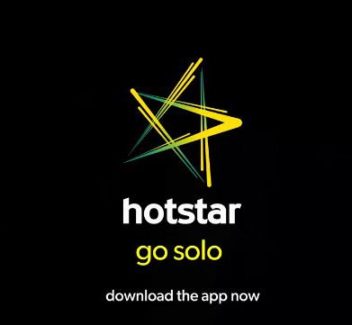 Speaking about the launch of 'Hotstar VIP', Varun Narang, Chief Product Officer, Hotstar, said, "It is our endeavour at Hotstar to delight customers with content that they resonate with, at the same time give them the power of choice at an affordable cost. Hotstar VIP is aimed at providing users accessibility – be it with the  introductory price or the ability to watch exclusive new shows in multiple regional languages. It is a value proposition built with the Indian audience at the heart of it."
A key feature of the Hotstar VIP service is 'Hotstar Specials' – a label that will bring bold & authentic stories made by the biggest storytellers of India to crores of consumers across India. The launch of Hotstar VIP coincides with the release of the first Hotstar Special ' Roar of the Lion', a story on Chennai Super Kings amazing comeback under the leadership of M.S.Dhoni. This show will be followed by Criminal Justice, City of Dreams, Hostages and many more shows under the Hotstar Specials label.
For the first time ever, an OTT platform will allow customers to have a  'pay by cash' option. This is being done as a test initially,  where users can subscribe to enjoy the Hotstar VIP benefits immediately with cash to be collected from their doorstep in the next 48-72 hours. Adding another layer of convenience for customers, the platform will now allow phone number logins.
Existing subscribers of Hotstar All Annual Sports plan will automatically be upgraded to Hotstar VIP, on a complimentary basis with no additional charge,  and can also enjoy access to Hotstar Specials and Star serials before TV. Hotstar Premium subscribers can avail of the benefits under Hotstar VIP  along with the latest American shows, blockbuster Hollywood movies and award-winning content from International studios.