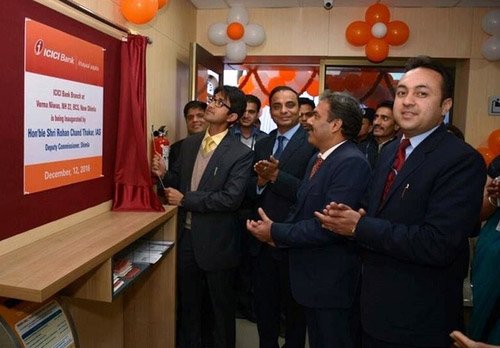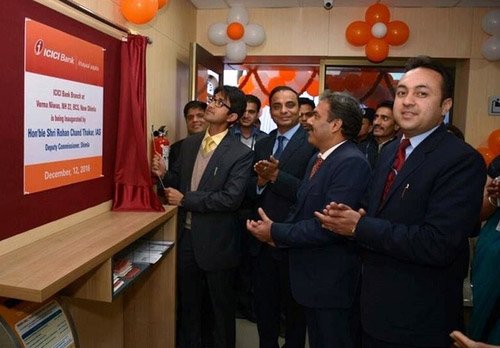 ICICI Bank, India's largest private sector bank by consolidated assets, inaugurated a new branch on National Highway-22, in New Shimla. The branch also has an ATM at its premises, wh
Mr. Rohan Chand Thakur, (IAS) Deputy Commissioner, District Shimla, inaugurated the branch.
On Monday to Friday, the branch will remain open from 10:00 am to 04:00 pm during winter season (December 15 to end of February) and from 9:30 am to 4:30 pm during summer season (March 1 to December 14). It will remain open on the first, third and fifth Saturday of the month from 10:00 am to 04:00 pm during winters and from 9:30 am to 4:30 pm during summers.
The branch will offer a comprehensive range of accounts, deposits and loans including savings and current accounts, term deposits; auto, home, gold, personal and business loans along with credit cards. The branch also offers locker facility and services for NRIs.
ICICI Bank has 4,468 branches and 14,295 ATMs spread across the country as on September 30, 2016. It has more than 30 branches and nearly 100 ATMs in Himachal Pradesh, along with a 'Touch Banking' branch in Shimla which is available 24X7.
ICICI Bank services its large customer base through a multi-channel delivery network of branches, ATMs , call center, internet banking (www.icicibank.com), mobile banking, banking on Facebook & Twitter and 'PocketsbyICICIBank' the country's first digital bank on mobile.
For updates, visit www.icicibank.com
ICICI Bank Inaugurates a New Branch in Shimla