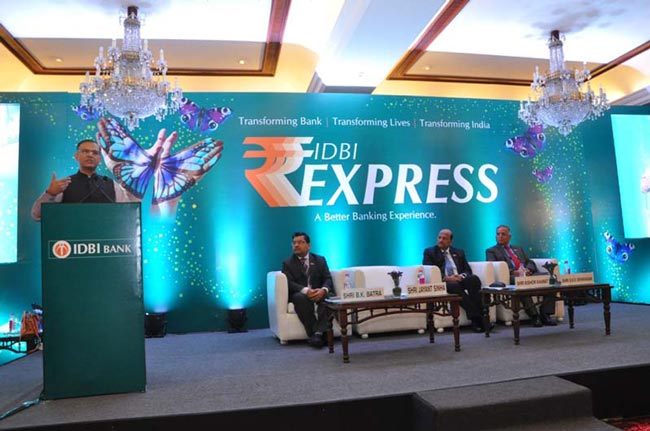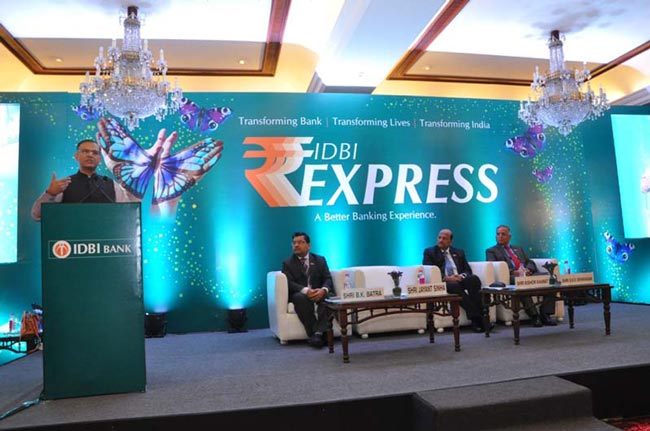 IDBI Bank launched 'IDBI Express', an unique banking solution, enabling customers to bank at their chosen time and place beyond banking hours, without having to visit the Bank branch. Hon'ble Minster of State for Finance Shri Jayant Sinha launched the initiative in New Delhi.
'IDBI Express' assists customers to transact, transfer and use payment services. The highlight of 'IDBI Express' is its ability to offer other services like Jan Suraksha Schemes, Aadhaar, RuPay based transactions, Mudra, Stand Up India, Startup India facilities besides utility services and much more. This landmark initiative facilitates basic banking services to all its customers and is in line with its continuous efforts in financial inclusion.
Speaking on the occasion, Hon'ble Minister of State for Finance, Shri Jayant Sinha said, "IDBI Bank's innovative initiative to make banking accessible to the masses is aligned with the financial inclusion efforts emphasized by our Hon'ble Prime Minister. IDBI Bank's revolutionary efforts for ensuring last mile reach through IDBI Express powered by technology is a very praiseworthy initiative."
Speaking on the occasion, Shri Kishor Kharat, MD & CEO, IDBI Bank said, "IDBI Bank is transforming today in various facets of banking. This landmark initiative of IDBI Bank is an endeavor to expand our footprint and bring banking to the masses with superior services, accessibility and convenience. 'IDBI Express' will act as an assisted touch point of the Bank by reaching out to the customers beyond the normal banking hours thereby enhancing the ease of banking."
For more Information, please visit www.idbi.com .
IDBI Bank Launches 'IDBI Express' for Convenient, Branchless Banking