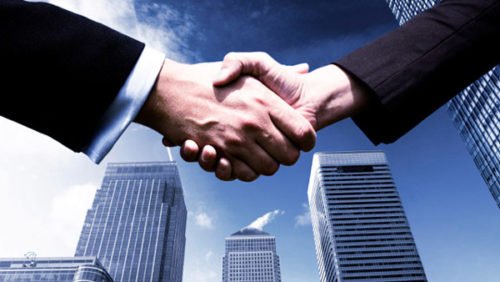 IDFC Bank has partnered with Zeta, a leader in the digitised employee benefits space, to launch 'IDFC Bank Benefits' – an innovative solution for corporates that digitises employee spends and claims, making the process simple, real-time and paperless.
The end-to-end digital solution comprises an IDFC Bank Benefits Card and Zeta App which integrates the full suite of allowances and reimbursements offered by an employer into one preloaded card. Employees can also access the Benefits Card via the Zeta app on mobile or web. This enables them to track spends, entitlement limits and submit claims, digitally, while on-the-move.
"The IDFC Bank Benefits solution developed jointly with Zeta allows for bank-like payment features outside the traditional banking relationship. It offers a strong value proposition to both employers as well as employees. The Benefits Card and Zeta app enhances user experience as it places convenience and flexibility in the hands of the employee, while enabling employers to digitally review and manage reimbursements," said executive director IDFC Bank, Avtar Monga.
"We are very happy to partner with IDFC Bank. Now together, we can take employee benefits to the next level by offering state-of-the-art digitised tax benefits to the bank's customers. This partnership is forged at a time just when Zeta is foraying into cutting-edge banking tech solutions, and we look forward to reaching lakhs of salaried professionals across industries with the digital programme," said CTO and co-founder Zeta, Ramki Gaddipati.
While the solution is being initially launched as an integrated Benefits Card for medical, meal, LTA and fuel reimbursements, it can be extended to other categories of allowances as well.
Employees can avail the benefits of the IDFC Benefits card also via the Zeta app on the mobile or on the web and Zeta Super Tag (Zeta's NFC payment solution).
The Zeta app offers employees a real time view of spends, reimbursement limits and claims. It also allows for selecting the dependents for whom the purchase is being made and tagging it to the corresponding expense; and finally, submitting the claim for review without any paperwork. Integrated in-app shops allow for easy online purchases. The Zeta Super Tag can be attached to any device to turn it into a payment device.
Zeta has been disrupting the employee benefits space with its digitised employee benefits and a host of other digital solutions catering to corporate India. More recently, two million transactions and is expanding its clientele, which currently includes over 1500 corporate clients and 3.5 lakh users.
IDFC Bank, Zeta tie-up to launch 'IDFC Bank Benefits'