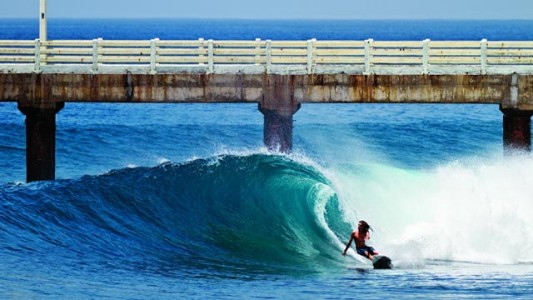 Mangalore (IANS):  As many as 80 top surfers from across the world will be vying for top honours when the inaugural Indian Open of Surfing kicks off at the Sasihithlu Beach here on Friday.
Presented by Karnataka Tourism and recognised by International Surfing Association and Surfing Federation of India, the three-day Rs.6 lakh prize money tournament boasts of former South African cricket icon Jonty Rhodes as its brand ambassador.
The categories for the event are under-16, junior boys (17-22 years), senior men (22-28 years), and masters men (28 years and above). There is also a women's category at the event.
The Indian Open of Surfing, inspired by the US Open of Surfing and the Australian Open of Surfing is the first of its kind in the country.
Along with the national surfing competition, the tournament will also witness a bodyboarding competition and a standup paddle race.
Apart from Rhodes, a number of celebrities, including Bollywood superstar Sunil Shetty, cricket coach Paddy Upton and Kerala cricketer Sanju Samson, are expected to descend on the coastal city during the event.
Speaking about the event, Rhodes highlighted the importance of such events in India: "This event is a major development of surfing as a sport in India. I am thrilled to be promoting an event that might be a game changer for surfing scenario in the country."
Surfing Federation of India president Kishore Kumar also believes in the potential of surfing as a major spectator sport in India.
"Surfing has a tremendous potential to reach to its mass audience and make an impact. It is indeed a great opportunity for budding surfers to showcase their prowess," he said.
Inaugural Indian Open surfing kicks off in Mangalore on May 27