Union Finance Minister Smt. Nirmala Sitaraman  made the Union Budget 2023 announcement on February 1, 2023. Following are India Inc. reactions to this budget announcements as they spoke to Team Estrade. These are from the Technology, Health and General Business sectors.
Read More Budget Reactions here
Prem Kumar Vislawath, Co-founder, Marut Drones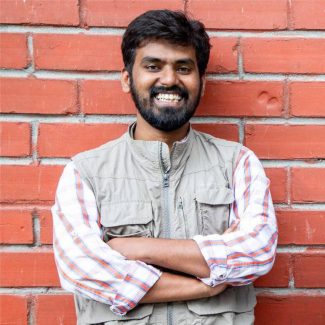 The Union Budget 2023 has laid focus on infrastructure spending, meeting its climate change commitments, agricultural, technology, farmers and startups, amongst others. With the announcement of "Agricultural Accelerator Fund" and focus on bringing technology to agriculture it will promote agricultural startups in the country and benefit the drone industry that is working on making agriculture more sustainable, cost effective, efficient and increase the yield for the farmers. We really hope this fund will be beneficial to us like the Drone Shakthi Initiative which was rolled out during budget2022.
We are positive that it will bring in modern technology to transform age old agricultural practices and will encourage more youth to adopt farming. We think the initiative's  idea is to offer an innovative and affordable solutions to present day farmers where our Marut drone rightly fits in,  and  with the reduction of import duty on batteries we will be benefited to manufacture more affordable drones to empower the farmers, We are extremely happy with the introduction of PM Vikas Yojana 4.0 which encourages new age courses such as drone training, with this initiative the government has aligned to Marut drones vision of  making youth empowered towards adopting technological and IOT based solutions for age old problems, another highlight of the budget was to increase agriculture credit target to 20 lakh crores, this will encourage more people to adopt for Farming as it reduces the financial burden.
We are happy that the budget also focused on incentives for MSME's by introducing benefit of Presumptive taxation for the companies with the turnover of 2 crore. And launching revamped credit guarantee scheme through infusion of 9000 crore form April 1st. we also believe that the budget was very beneficial for startups as it introduced tax benefits on their incorporation which is extended by year and the carry forward of losses to set off against future profits will now be allowed for 10 years instead of 7 years previously".
Anand Kumar, Managing Director, Indian Immunologicals Ltd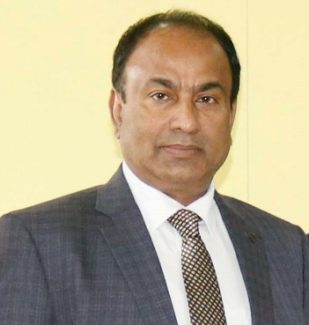 Some of the key announcements around the healthcare sector in the Union Budget 2023 will lead to long-term benefits. Making select ICMR labs available for research and development by public and private medical colleges, as well as private sector R&D teams, will play an instrumental role in improving healthcare facilities in the future. By establishing centers of excellence in artificial intelligence in educational institutions, we will also encourage leveraging new-age technologies for conducting interdisciplinary research, developing cutting-edge applications, and finding scalable solutions to health-related problems.
The establishment of 157 new nursing colleges has the potential to equip the healthcare industry with a skilled workforce to manage the future requirements of the growing population in the country.
Gautam Nimmagadda, Founder & CEO, Quixy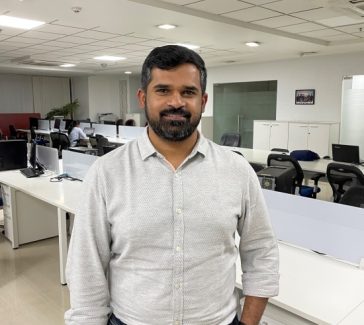 The union budget is growth focused, a welcome announcement that liberally provides impetus to digital India. The government's strides in advancing public and private digital services are a testimony to the rising global profile of the Indian Technology industry. The Indian government has recorded a phenomenal improvement in the Taxpayers Services owing to their digital adoption, where the average processing period has been reduced drastically in the past few years.
Furthermore, the 3 CoE's for AI and the 100 labs for developing applications using 5G services will drive digitization and reignite employment potential in the tech ecosystem. Such measures demonstrate the multiplier impact of tech on India's strides onwards. Yet another stimulus was provided for E-Courts, a novel initiative undertaken to transform the Indian Judiciary by ICT enablement of Courts. A digitally driven government will expedite a digitally driven India.
Furthermore, the budget recorded a strong focus on the development of MSMEs and startups, with the extension of the carry forward of losses on change of shareholding of startups to 10 years of incorporation. This measure, coupled with the establishment of the National Data Governance Policy, will boost digital innovation empowered by ease of doing business
 Richa Singh, Co-Founder & CEO, YourDOST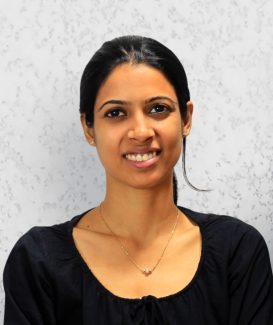 As a healthcare industry stakeholder, I have mixed feelings about the Union Budget. Although several initiatives in the budget are laudable and oriented towards the vision of accelerating holistic growth, it does not hold a similar promise to the wellbeing industry.
While the establishment of nursing colleges sits on major potential for skilling the next generation of medical professionals, a similar commitment to the wellbeing industry has been overlooked. The previous budget justly recognized the growing significance of mental health today. Building on that momentum, additional incentives in the sphere would have accelerated the due importance that mental health and wellbeing deserves today. 
Dr. V. Ramakantha, Director of Heartfulness Institute & , Ex Principal Chief Conservator of Forests in the Indian Forest Service
The Union budget for 2023-23 has laid emphasis on coarse grains or millets for sustainable cultivation and I think it is very welcome given that it is aimed at raising the income levels of the farmers in arid regions. 2023 has also beenrecognized as the International Year of Millets by the United Nations at the request of the Government of India. It goes to show a level of rising awareness on the health benefits and consumption of millets. The 2023-24 Union Budget's focus on millets will involve making India a global hub for millets and associated research and establishing the Indian Institute of Millet Research (IIMR) in Hyderabad as a centre of excellence for millets.
It might be interest to know that Heartfulness had joined hands with IIMR to establish an Experience Centre for Millets at Heartfulness because of the enormous health benefits and low glycemic index of millets besides helping the farmers raise sustainable livelihoods in the villages in the vicinity of Kanha Shanti Vanam. This was just a few months ago that we agreed on knowledge transfer and sharing of resources for the same. India being the largest producer with an average of 1239 kg/hg against a global average of 1229 kg/ha. And this is across production of jowar, raagi, bajra, ramdana and more. At Kanha we are growing a range of millets – and all through revolutionary and transformational means. This was once an arid land and today it's bustling with a green cover with sustainable agriculture practices. We hope to raise more awareness and provide knowledge transfer to those who wish to adopt millets cultivation.
Rajendra Chitale CFO, Crayon Software Experts India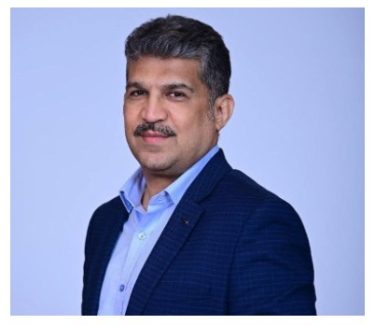 The first Union budget of Amrit Kaal holds true for the technology vertical too. The Union Finance Minister Nirmala Sitharaman tabled her 5th budget this year. This budget proves the government's intent on spearheading the Indian economy and growth backed by technology. The FM said that the government's vision for Amrit Kaal includes a technology-driven and knowledge-based economy. I believe that the budget has the right blend of initiatives with the inclusion of technology as the foundation of development.
The government's focus on integrating technology and aiding agriculture, healthcare and education verticals needs to be applauded. The focus given to agritech will now have a scope for tech companies in diversifying their portfolios. The efforts of enterprises in trying to bring 5G for every sector are enhanced with the setting up of 100 5G labs in engineering colleges. A big boost has been given to Artificial Intelligence with the setting up of 3 Centers of Excellence in top education institutes under the guidance of industry veterans. This will further our efforts in easing our lives and achieving better outcomes with the help of AI. We are certainly looking ahead to the government's National Data Governance Policy which aims at anonymizing individual data. This is of much need when data is the main ingredient for 360-degree development. The announcement made under Ease of Doing Business is what most SMBs are looking forward to. The government has reduced more than 39 thousand compliances and decriminalized more than 3 thousand legal provisions. This will certainly boost the confidence of entrepreneurs and organizations to take up more risks in their initiatives and feel less persecuted. Overall, this budget has helped businesses and individuals by reassuring them that technology is the booster dose that a fast-growing nation like India needs and that we are on the right track.
Kushang, Co-founder & CEO of SupplyNote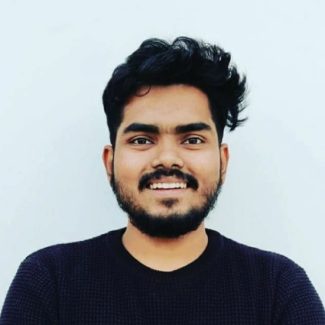 The food and beverage Industry had high hopes for the Union Budget. In the last year, the sector has faced two major challenges: recovering from the aftereffects of COVID-19 and combating rising inflation and food prices. However, following the announcement, the food and beverage industry had a mixed reaction to whatever little was doled out  as part of the Union Budget 23-24. Nonetheless, the industry is optimistic that consistent measures such as skill development and new investments will help the industry recover from the disruptions caused by the Covid-19 pandemic.– said Kushang, Co-founder & CEO of SupplyNote
https://www.linkedin.com/in/kkushang/
https://twitter.com/kushangkushang
About SupplyNote

Incepted in 2019, Supplynote is a supply chain automation platform providing SAAS platform to restaurants. Established by the founders- Kushang-CEO, Abhishek Verma-COO, Nitin Prakash-CPO and Harshit Mittal-CTO, the company was started with an aim to provide end to end digitization of procurement process and automation steps like inventory management, ordering, payment ledger management and to solve the supplier/product discovery problems. Over the period the company has witnessed an 150 % of YoY growth. The company is funded by -Sucseed Ventures, Venture Catalysts, CIO Angels,91 Springboard and GHV Accelerator. Supplynote is the second platform in the direction of digitization of supply chain in f&b industry, by the parent company Adcount Technologies. In 2015, the company had launched the platform Adurcup. Including the current fundraise, the company-Adcount Technologies has raised a total of USD 1.6 M since its inception.
https://www.linkedin.com/company/supplynote/
https://twitter.com/NoteSupply
Anshuman Singh, Chairman & Managing Director, Stellar Value Chain Solutions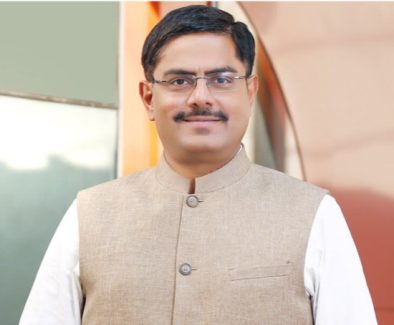 "The budget attempts to pave the way for a long-term and sustainable economic growth for the country. The expected economic growth is expected around 7% by maintaining macro-economic stability amid geopolitical developments and facilitating employment generation. New age technology adoption right down to the grassroot level, green energy transition along with infrastructure focus are some of the highlights of the budget.
Infrastructure is the foundation of any economic growth as it facilitates trade and commerce and the government's commitments towards this are clearly evident. This is the third consecutive year of the government's investment in infrastructure. INR 10 lac crore has been earmarked which is up by 33%. The government is also offering interest free loans to states for infrastructure development. The proposal to develop transport infrastructure will develop critical linkages to facilitate multi-modal transportation, which is extremely critical.
Green initiatives coupled with EV infrastructure development working towards net zero emissions have a favourable impact on the logistics and supply chain industry as it helps the industry expand while still saving cost and most importantly keeping the environment green. The proposal to set up centres of excellence for artificial intelligence and introduce Pradhan Mantri Kaushal Vikas Yojana (PMKVY) 4.0 will not only help the economy leverage the power of youth but also set the stage for a large-scale rollout of smart logistics equipped with data-driven technologies.
With all the infrastructure investment,  technology enablement initiatives, environment friendly focus and employment generation and consumption, India is poised for the next phase of growth in its endeavour to be a strong force to reckon with globally."
Harini Ramachandran, Co-Creator of Excellence Installations Technology and Co-founder of Antano & Harini, Legacy Accelerators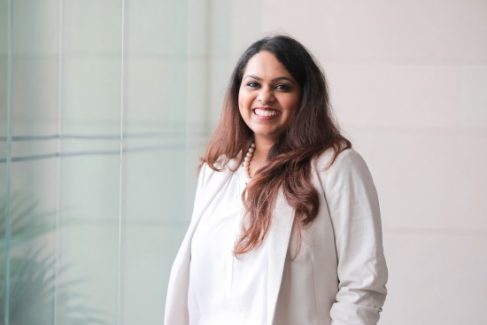 "The Union Budget 2023 is positively addressing the rural & economic weaker sections and also the aspirational businesses of India. Furthermore, empowering women entrepreneurs, especially through skill development and through investments in branding & marketing is a favorable move, meant to promote niche and driven businesses in India.
As the government continues to invest on mental health and skill development, I believe it's also time that we prioritize Capability Building for India's burgeoning entrepreneurs and workforce. Capabilities like to be able to model and learn from the geniuses around, to disassociate and bring creative, out-of-the-box ideas, capabilities of emotional resilience and mastery. Because capabilities are for life and naturally grows and evolves the current capacity an individual has to accelerate their success, launch a unique legacy, and create B!G Impact in the world.
My hope after this year's budget announcement is that the people will leverage the increased tax exemption and ease of compliance to invest in themselves, in building superior capabilities of world leaders that will enable them, furthermore, to create a big impact in the world."
About Harini Ramachandran
Legacy Accelerators & creators of the World's Largest One-on-One mentoring platform, Antano Solar John & Harini Ramachandran are Co-Creators of Excellence Installations Technology (EIT). The technology identifies and develops Core Capabilities one needs to Launch a legacy and achieve in 3 years what would otherwise take 10-20 years. With 50,000 breakthroughs & counting, Antano & Harini is the largest one-on-one mentoring platform in the world. They have worked with legends including Academy & Grammy Award winners, Padma Bhushan awardees, international-level athletes, Billion Dollar Business Owners, Investors, Actors, Doctors, Lawyers, Entrepreneurs, Top Executives from the Fortune 500 and more. They are endorsed for their experience and understanding of human excellence by the co-creator of Neuro-Linguistic Programming, Dr John Grinder and received the Award of Honour by the Ministry of Social Justice and Empowerment, Government of India.
LVLN Murty, CEO, Dvara KGFS, Chennai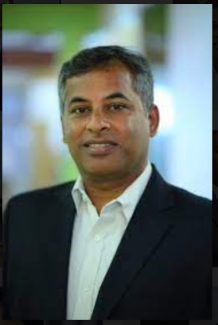 I congratulate the government for presenting an inclusive budget and underlining the fact that MSMEs are the growth engines of our economy. We welcome the move to enhance turnover limits to Rs 3 crores and Rs 75 lakh respectively for micro enterprises and certain category of MSME professionals to be eligible for presumptive taxation.
The Finance Minister's announcement about a revamped credit guarantee for MSMEs effective from April 1st, 2023, through infusion of Rs 9000 Crore in the corpus is sure to help the ecosystem and open up more credit lines for MSMEs. This will also help NBFCs to bring cost-effective credit underwritings, especially for small borrowers and help to conclude end-to-end digital processing efficiently with standard checks and balances with shorter turnaround time.
Focus on sector specific skilling and entrepreneurship development will help rural women gain financial independence. Rural women will stand benefitted if more awareness is created about the opportunities available and about the schemes of the government to support them. Simplification of KYC and making PAN the single identifier for all financial transactions will also help NBFCs like ours to push for financial inclusion across our rural markets
Paavan Nanda, Co-Founder, WinZO games
"It's heartening to witness TDS for Online Gaming finding significant mention in this year's Union budget presented by the Hon'ble Minister. The proposed changes lend clarity to the Gaming companies, while creating an airtight accounting system for the exchequer. Aligning it with a player's Net Winnings in a Financial Year seems like a just provision for the 500MM online gamers in India. Recognising and carving out a separate clause in the act for 'Online Gaming' as against gambling or betting is in line with Meity's recent draft amendment to IT rules for Online Gaming, and is a testimony to the government's genuine intent to nurture the burgeoning sector. The single most important aspect that the sector awaits clarity on and something that would decide its fate is the outcome from GoM on the GST. We are hopeful that the outcome would retain the current 18% tax slab on gross gaming commissions, and promise to overachieve the $10Trillion economy goal by our Hon'ble Prime Minister well before 2030".
R Jeswant, CEO of Funskool India Ltd.
The increase in basic Duty on Toys and parts of Toys (other than parts of electronic toys) to 70% is a boost to Domestic Manufacturers and will help in India developing into a manufacturing hub for toys, as envisaged by our Prime Minister
Ruchir Arora, CEO & Co-Founder, CollegeDekho
The Budget of 2023-24 presented by the Hon'ble FM brings some positive news for the education sector. We welcome the government's massive push to accelerate the education sector with an allocation of ₹1,12,898.97 crore, which is the highest-ever allocation of funds granted to this sector. The establishment of 157 new nursing colleges and the introduction of new programmes in training in medical equipment are significant steps in bridging the skill gap in the medical and pharma sector and we expect demand for more such courses in the coming future. The government's announcement for Kaushal Vikas Yojana 4.0 is aligned with the Industrial Revolution 4.0 with a major focus on advanced technology, research and innovation-based education. This includes the establishment of 30 Skill India International Centers, offering cutting-edge programs in fields such as coding, AI, IOT, mechatronics, drones, and the enhancement of various soft skills. Also, the numerous infrastructural developments, green growth and financial initiatives proposed in the budget will see an increase in employment opportunities in these sectors. We feel this opens up multiple new career opportunities for students and pursuing courses like BSc in either Agriculture or Forestry, Chartered Accountancy and Master in Integral Logistics to name a few might be plausible. On the whole, the budget is progressive and concentrates on enhancing the skill development of Indian youth which will further propel their employability and lead to overall economic growth.
Vaidyanathan V, CFO, Great Lakes Institute of Management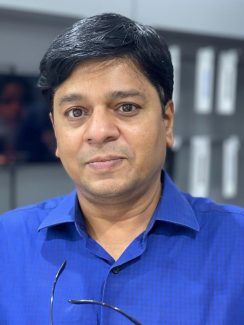 We welcome the measures announced by the finance minister in the Union Budget 2023.  Setting up of the National Digital Library for children and adolescents will up their knowledge and prepare them for competition at a global level. Emphasis on physical libraries at panchayat and ward levels will make knowledge accessible to children in rural areas and will also open doors for their development. We laud the government's efforts to come up with three centers of excellence for Artificial Intelligence which are to be set up in top educational institutions. The government's efforts to recruit more teachers for 740 Eklavya Model Residential Schools is appreciated. However, it is a disappointment that there were no specific announcements for the higher education sector.  Research in the higher education sector needs the government's support which in turn can act as a catalyst for India's growth. We hope the government opens channels for collaborative working with private institutions as well, to create global managers. 
Venkatram Mamillapalle, Country CEO & Managing Director, Renault India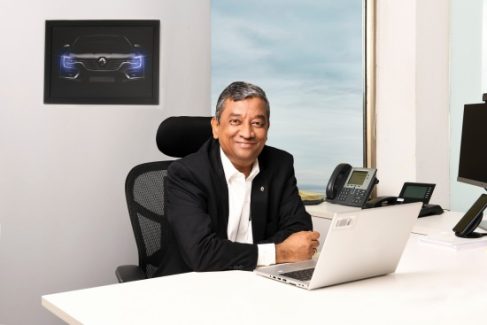 The budget has laid special emphasis on the Vehicle Scrappage Policy which will not only boost the sales but will also enable in achieving clean and green environment for overall sustainable development. Additional, funds infusion in the scrappage policy is a remarkable step and is in the right direction to achieve India's goal of being carbon neutral by 2070. This policy would eventually help the entire eco-system of automotive industry as this will translate into growing orderbooks of OEMs, increased output and job creation.
Another significant announcement made by the government on the customs duty exemption being extended to capital goods and machinery required for the manufacturing of lithium-ion batteries used in EVs. This step is a boost for companies that are / would be manufacturing electric vehicles locally as it will help reduce the cost of EVs.
The automobile industry will witness an increase in sales with the introduction of new tax rebate limit on personal income which has been raised from INR 5 lacs per annum to INR 7lacs per annum. This step is likely to help the sector as more disposable income with salaried customers may give supplementary push to demand for personal vehicles.
Udayan Lahiry, Co-founder & Managing Director, Medica Group of Hospitals Pvt Ltd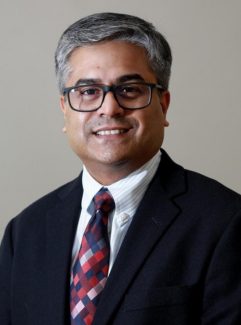 "We welcome the Government's emphasis on establishing new nursing colleges, as this will improve the nurse-patient ratio and be a positive step toward Universal Health Coverage. Furthermore, making medical research facilities in select ICMR Labs available for research by public and private medical colleges, as well as by the private sector R&D teams for collaborative research and innovation is also a welcome step towards the growth and development of the Indian healthcare sector. It is also encouraging for healthcare service providers to know that the Government has emphasized strengthening the multidisciplinary courses for medical devices in existing institutions since we feel that this will secure the supply of skilled manpower of the future to drive technological advancements in the healthcare sector. Also, the renewed focus of the Government to eliminate Sickle Cell Anemia by 2047 through collaborative efforts of central ministries and state governments is extremely relevant today as it coincides with our country's firm motto of eliminating infectious diseases like lymphatic filariasis by 2027,.tuberculosis by 2025 and Kala Azar by this year itself. Overall, the union budget has captured a lot of pertinent areas of the healthcare sector and it would have been even more beneficial for the sector if the government would have addressed the mechanism to avail GST input credit."
Shivaji Waghmare, CEO, Fuji Electric India Pvt. Ltd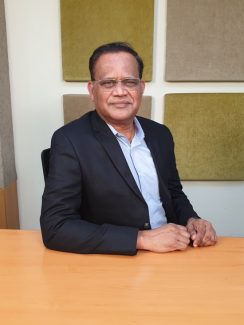 I think Budget 2023 is growth-oriented and it strikes a balance between economic growth and social welfare. It is great news that the budget has provided Rs 35,000 crores priority capital investment towards energy transition and net zero objectives, and energy security. We appreciate the move to extend customs duty exemption to the import of capital goods and machinery required for manufacturing of lithium-ion (Li-ion) cells for batteries used in EVs. This would reduce the production cost and lower the cost of EVs. Manufacturing credit guarantee scheme for MSME is another laudable step. Youth have to be skilled to compete in Industry 4.0 and a lot of measures are being taken to make Indian youth market-ready. More skilling centres would mean more technicians who are very important for industries like us. Reducing the cost of compliances will help reduce the overall cost for the businesses which is a welcome thing. India is going all out to embrace digitalization and also ensure that every segment of its population is taken along in its run towards realising its dream.  The increased spends India Railways is a welcome step. I am glad that consumption is being promoted and economy is being revived.
Tarun Kumar Taunk – Informatic Computech Pvt. Ltd.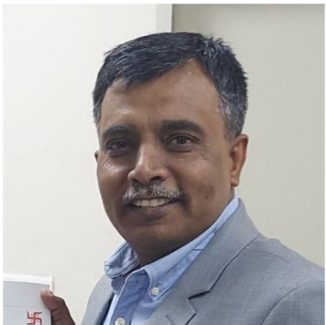 "Union Budget 2023-24 brings out surely brings out positivity in terms of technology's perspective, starting from establishing many 5G Labs, excellence centers for Artificial Intelligence, "Credit Guarantee Scheme" for MSME, along with collateral loans, could really help underfunded MSMEs.
The automotive sector could also gain attention as a scheme for replacing old polluting vehicles comes into play. From enabling improvement for eKYCs to allocating more opportunities for industrial projects, each and every sector of the working industry could help benefit from Budget 2023, bringing growth in technology sector along with taking care green and renewable energy.
All and all, steps have been taken to give more room to business to grow and create an impact in their respective working industry, and I would like to congratulate Govt. of India and Nirmala Sitharaman Ji for presenting the Union Budget 2023, and taking the necessary steps."
Read More Articles on Estrade Finance
India Business Leaders Budget Reactions I