Union Finance Minister Smt. Nirmala Sitaraman  made the Union Budget 2023 announcement on February 1, 2023. Following are India Inc. reactions to this budget announcements as they spoke to Team Estrade. These are from the Technology, Health and General Business sectors.
India Business Leaders Budget Reactions I
Read More Budget Reactions here
Aakrit Vaish, CEO and Cofounder at Haptik
With the implementation of 5G, the government has made it their mission to establish a Center of Excellence in Artificial Intelligence. The application and use of  AI technologies have revolutionized a wide range of areas including e-commerce, retail, healthcare, BFSI (banking financial services & insurance), real estate, education and travel. By creating this hub for technological innovation we can continue to propel our nation forward into new heights! The budget presents a comprehensive analysis of the potential uses of Artificial Intelligence (AI) to bolster India's economy, and outlines numerous applications for this revolutionary technology. 100 laboratories will be established in engineering colleges across the nation so as to generate AI-based 5G services; likewise, three Centres of Excellence for Artificial Intelligence are slated to open up at top educational institutions. This government-led initiative has the potential to create a thriving AI ecosystem and cultivate an abundance of talented professionals in this field.
Vineet Agarwal, MD at Transport Corporation of India Ltd.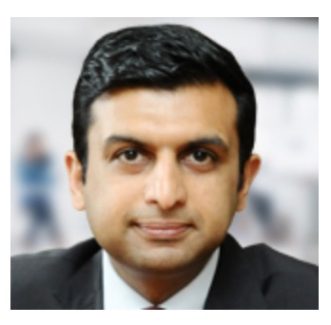 This "Saptarishi" guiding-priorities based Union budget is holistic, optimistic and it beautifully fleshes out the ambitious schemes announced by the government to boost all critical segments. For the Logistics Sector, a committed focus on all tenets under NLP, will definitely lead the country from recovery to resurgence.
The increased Capital Outlay for critical Infra projects under the "Inclusive Development" priority will further boost sectoral development. The steep investment increment in digitization and automation to develop smart warehousing, and an announcement of 100 critical transport infra projects for steel, ports, rail and road will strengthen the much-needed multimodal connectivity. Provisions like coastal shipping with Viability Gap Funding (VGF) for people & freight movement will further facilitate seamless cargo movement while reducing logistics costs.
The Government's Green Growth Priority outlines a relentless sustainability vision. 'National Green Hydrogen Mission' targets the transition from fuels to green energy. This movement will enable a smooth shift toward the Net Zero Carbon Emission goal. Moreover, the PM Gati Shakti Vishwavidhyalaya facilitates the "Youth Power Priority", emphasizing on upskilling and creating opportunities for industry partnership.
Overall, the 2023 budget outlines a very futuristic glide-path for improving the supply chain ecosystem in India. It will further enhance the export of networked products, thereby indicating a world-class infrastructure and synergy across the logistics value chain."
Sujit Patel, Founder and CEO, SCS Tech
As the nation advances to the next level of technology and with the introduction of 5G, the government has expansive plans to establish a Centre of Excellence in Artificial Intelligence. India will transition to a digital society and for that, it becomes important to focus on digital transformation and cyber security solutions. The budget report evaluates how AI will be used to boost India's economy, along with proposals for numerous fields where AI can be deployed. Not only this will increase the effectiveness and productivity of the industry but also optimize the process to complete the tasks.
Additionally, this will create new jobs and avenues for numerous start-ups and businesses to provide solutions in industries like utilities, education, health, agriculture, and smart cities.
Brij Bhushan Agarwal, VCMD, Shyam Metalics on Budget 2023 announcement.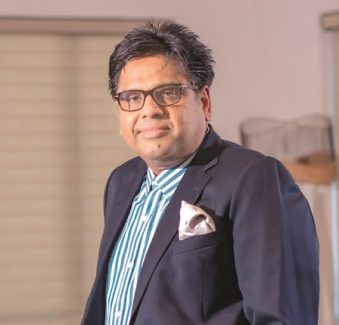 "I congratulate the Finance Minister on presenting a growth-oriented Budget that is consistent with the Prime Minister's vision of creating a 'Atmanirbhar Bharat'. The metals industry will benefit from the government's plan to increase investment in urban, transportation, and infrastructure development. Furthermore, the MSME sector is receiving additional attention, which will lead to increased economic activity. These initiatives are almost certain to benefit the country and our sector putting the Indian economy on a higher trajectory of growth."
Harini Ramachandran, Co-Creator of Excellence Installations Technology and Co-founder of Antano & Harini, Legacy Accelerators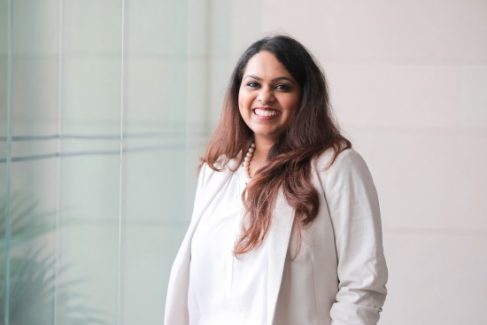 "The Union Budget 2023 is positively addressing the rural & economic weaker sections and also the aspirational businesses of India. Furthermore, empowering women entrepreneurs, especially through skill development and through investments in branding & marketing is a favorable move, meant to promote niche and driven businesses in India.
As the government continues to invest on mental health and skill development, I believe it's also time that we prioritize Capability Building for India's burgeoning entrepreneurs and workforce. Capabilities like to be able to model and learn from the geniuses around, to disassociate and bring creative, out-of-the-box ideas, capabilities of emotional resilience and mastery. Because capabilities are for life and naturally grows and evolves the current capacity an individual has to accelerate their success, launch a unique legacy, and create B!G Impact in the world.
My hope after this year's budget announcement is that the people will leverage the increased tax exemption and ease of compliance to invest in themselves, in building superior capabilities of world leaders that will enable them, furthermore, to create a big impact in the world."
About Harini Ramachandran [Antano & Harini]
Legacy Accelerators & creators of the World's Largest One-on-One mentoring platform, Antano Solar John & Harini Ramachandran are Co-Creators of Excellence Installations Technology (EIT). The technology identifies and develops Core Capabilities one needs to Launch a legacy and achieve in 3 years what would otherwise take 10-20 years. With 50,000 breakthroughs & counting, Antano & Harini is the largest one-on-one mentoring platform in the world. They have worked with legends including Academy & Grammy Award winners, Padma Bhushan awardees, international-level athletes, Billion Dollar Business Owners, Investors, Actors, Doctors, Lawyers, Entrepreneurs, Top Executives from the Fortune 500 and more. They are endorsed for their experience and understanding of human excellence by the co-creator of Neuro-Linguistic Programming, Dr John Grinder and received the Award of Honour by the Ministry of Social Justice and Empowerment, Government of India.
Santhosh Sagar Reddy, Founder and CEO of CoffeeBeans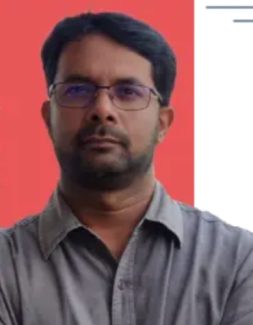 Talking about the government's vision for the growth of AI and technology, Santhosh Sagar Reddy, Founder and CEO of CoffeeBeans, a technology company that helps businesses build superior products, stated that, "It is heartening to witness that the Finance Minister Nirmala Sitharaman has proposed a two-pronged vision for artificial intelligence (AI) in India: 'Make AI for India' and 'Make AI work for India'. The game-changing potential of AI is very much evident today and now with Budget 2023 proposing setting up three centres of Excellence for AI in top educational institutions, I am quite confident that the technology will herald a new wave of growth across business sectors and industries.  Further, the fact that these centres will work in close collaboration with industry and encourage multidisciplinary research is sure to help both the tech industry and the country to realise its true potential in the coming years."
Farheen Ahmad, CEO & Founder of interality,  an engine for Mixed Reality Worlds, talked about the importance of including Digital Assets in the budgeting, she says "Union Budget 2023 has carried forward the existing tax policy on digital assets which means all crypto assets will continue to get taxed at a flat 30% with a 1% tax deduction at the source (TDS). While unveiling the 2023 Union budget, Finance Minister Nirmala Sitharaman did not make any specific mention of cryptocurrencies, Blockchain, or Metaverse in her speech and left the existing framework of crypto taxation in the country untouched. Experts are not surprised as a majority of them weren't expecting any major change in the current stance of the country towards digital assets. The perception of Digital Assets as a speculative class of investment still prevails largely in India and despite some credible efforts, cryptocurrencies haven't been able to win over the confidence of regulators, central banks, and other overseeing authorities across the globe."
Ahmad further added, "I hope that the Government will reconsider its position on crypto taxes and sit with industry stakeholders to build a healthy and sustainable environment for the growth of Digital Assets in the country. As India has taken the presidency of the prestigious G-20 group of nations, this is probably the most opportune time to build a consensus for the widespread adoption of Digital Assets among the participating countries. The players in the crypto industry also need to work out ways for gaining recognition among regulatory bodies and statutory organisations. In sum, creating an environment of trust and credibility around Digital Assets is the need of the hour and therefore, every stakeholder must put concerted efforts to achieve this ambitious goal."
Abhishek Dwivedi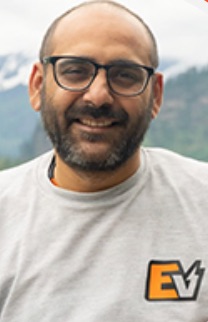 Abhishek Dwivedi, Co-Founder of EVeez, a pioneer in Electric Mobility as a Service (eMaaS), reacted to the government's commitment to promote environment sustainability and growth of EV sector, says that, "The implementation of the Green Economy, which will enhance the nation's EV infrastructure, in the Union Budget 2023–24 is very encouraging for the EV sector. The government's commitment to promoting environmental sustainability is a noteworthy achievement. Emphasis on lowering carbon footprint and creating jobs through green growth projects demonstrates a profound understanding of how the environment and the economy are intertwined. We look forward to helping create a future where everyone lives in economic and environmental prosperity."
Dwivedi further added, "We consider this budget to be pro-EV because it emphasises important initiatives like cutting the customs duty on lithium batteries from 21% to 13% and extending the subsidies for EV batteries by another year. The proposal to allocate Rs 35,000 crore priority capital for energy transition is a positive move which can aid in building charging infrastructure & innovative solutions to accelerate EV adoption. These are encouraging measures since they will increase EV adoption. In accordance with the budget's goal of promoting eco-aware lifestyles, the policy on replacing old, polluting vehicles should hasten the switch to electric vehicles. We are pleased with the budget overall since it is inclusive, progressive, and will promote investments in the EV industry."
Muzammil Riyaz, Founder of EVeium Smart Mobility
Another EV Industry expert Muzammil Riyaz, Founder of EVeium Smart Mobility said that, "In the last year alone, EV Sector has seen many ups and downs. At present, EVs contribute to only 2 per cent of the total auto sales in India and extensive support from the government is required to chalk out sustainable growth of the sector. To achieve the ambitious mission of e-mobility in India, initiatives announced in the Union Budget this year including – Customs Duty reduction from 21% to 13% on capital goods and machinery for Lithium Batteries, and an extension of the subsidies on EV batteries for one more year are going to help.  These will certainly encourage each EV manufacturer to contribute to the industry initiatives to achieve mass EV adoption by 2030."
Dhananjaya Bharadwaj, Co-founder and CEO of ParkMate
Dhananjaya Bharadwaj, Co-founder and CEO of ParkMate, a smart parking solution company, mentioned about the emphasis on innovation, research, and development in the budget, "The Budget 23-24 addressed by Finance Minister Nirmala Sitharaman reinforces the excellence of the Budget introduced last year. The Union budget correctly emphasised the need for a greater accentuation on innovation, research, and development, which are vital to India's ambitious goal of becoming a $5 trillion economy. A special proposal to establish three AI centres will motivate entrepreneurs aiming to launch AI startups. Moreover, it is worth mentioning that the planned infrastructure target is aligned with broader environmental and social goals. Like the rest of the startup community, we fully embrace the Budget 2023."
Vinod Nair, Global VP of Sales and General Manager Noventiq India
In recent budgets, India's government has shown itself to be both imaginative and effective when it comes to deploying policies and incentives which will continue to attract innovators and incentivise them to draw on India's spectacular talent pools. Of course, these have mostly been life-support measures to help those companies which took a hit during the COVID-19 pandemic, but, this year, we can expect more positive incentives, aimed at encouraging foreign investment, and creating a business-friendly environment which will propel the startup ecosystem on to new heights.
Many companies in India, even those who are not categorised as IT companies, are struggling to find the right balance for employees who are working remotely. One of the policies that would be welcomed with open arms would be a working from home allowance, essentially allowing employers to mitigate the costs of recruiting and running a predominantly remote workforce. We also anticipate that incentives may be on the cards in the form of tax breaks and grants for implementing platforms and tools to level up those working from home.
Jesal Doshi, Deputy CEO, B Medical Systems
The #Budget2023-24 acknowledges and supports the healthcare sector. To show how seriously the administration is taking its stated objective of allocating 2.5% of GDP for health by 2025, the budget allocation for FY24 will be crucial. The budgetalso stated that specific facilities at a few ICMR Labs will be made available for research by academics from public and private medical colleges as well as R&D teams from the private sector to promote joint research and innovation. We believe initiatives like these will strengthen the healthcare industry and further foster a culture of sustainable innovation in India.
India Business Leaders Budget Reactions II