Every year, June 5, is celebrated as World Environment Day. The day was first designated by the UN General Assembly in 1972 on the first day of United Nations Conference on the Human Environment, which resulted in the first hosting of World Environment Day (WED) in 1974, with the theme "Only One Earth" In 2017, the host nation is Canada, with the theme, "Connecting People to Nature – in the city and on the land, from the poles to the equator". On the occasion of this year's WED, Team Estrade had an opportunity to connect with leaders of India Inc., on their views on threats to planet Earth's environment.
Jasal R Shah – MD/CEO of Markelytics Solutions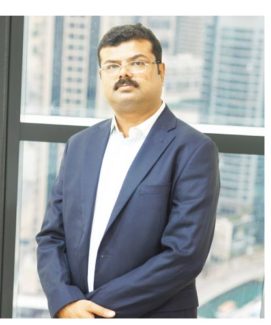 Celebrating June 5th as the World Environment's Day is indeed a great acknowledgment of our sensitivities towards nature but in my opinion, we need to imbibe and carry this sensitivity through rest of the 364 days as well. The best way of connecting people to nature would be to first let them know and realize how our world will look if nature is not protected and preserved. This will bring a sense of responsibility on all of us esp. the younger generations. Moreover, we all should bring a paradigm shift in our thinking that, though highly appreciated, we don't need a campaign like Swachh Bharat to ignite the realization within us, rather it should come by default; unfortunately that's not the case and our government had to bring this campaign and hence it is high time, we act as custodians of nature in our individual capacities. Reiterating the words of our Prime Minister, "Paris or no Paris, it is our conviction that we have no right to snatch from our future generation their right to have a clean and beautiful Earth". Let's not act just as citizens of our respective countries but citizens of the Earth, cutting across all geographical and cultural barriers that may exist and Protect, Promote and Preserve the Mother Nature.
About Markelytics:
Markelytics is a global market research company and leading provider of Global Project Management, MR Outsourcing solutions, Full-Service Research and Online Panel Services. They work on the principle of data driven decision making and are the pioneers of Off-Shore Outsourcing model and Online Market Research in India. They have a worldwide presence to facilitate real market intelligence using the latest methodology, best-in-class research techniques and cost-effective measures for the world's leading research professionals and agencies.
---
Mr. Ramanan Subramani, Chief Sales and Marketing Officer, Spoors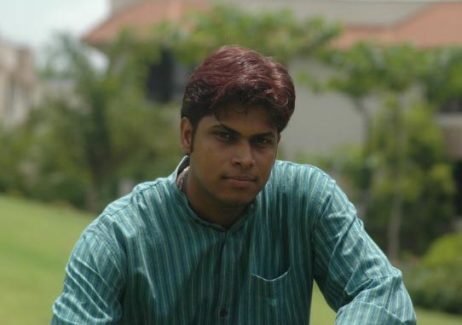 "At Spoors, we take environmental concerns very seriously. We put in all our efforts in conserving and restoring the environment by reducing carbon footprint. As per Forest Survey of India (FSI), each tree generates about 7500 A4 size sheets of paper. The Indian Parliament has also taken extensive measures to reduce the consumption of paper and thus managed to save nearly 40,000 reams of paper which is estimated to be equivalent to saving 1000 trees. We at Spoors have also successfully digitized several processes of our 125+ clients and in this process, have managed to save around 300+ trees in 2016-17 alone. We are aligned to the 'Digital India' mission and are constantly working towards our vision of a paperless and greener world."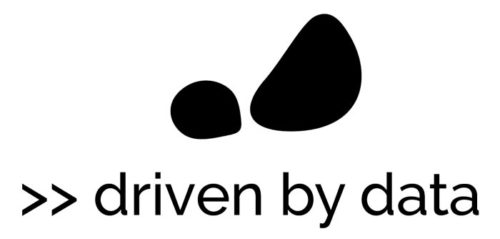 About Spoors:
Spoors is a flexible, domain-agnostic, self-serviced, cloud-based solution that helps businesses maximize productivity using enterprise workflow and activity management. Spoors' vision is to be a one-stop shop for enterprises aiming to build a futuristic, mobile workforce.
---
Jonna Venkata Karthik Raja, Founder, Paperboy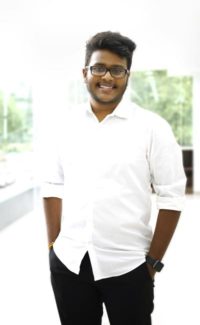 When I think about the theme for this year's World Environment Day, #ConnectWithNature, I feel that there is a need for us to develop a personal relationship with the natural world. With 40% Indians spending an average of 8- 9 hours daily plugged into their gadgets, opening a web browser is more enjoyable today than biking, hiking or swimming.
With trees cut down to broaden roads and burning lakes in the city, there are not many opportunities for us to connect with nature and exploring its bounties. Wading in the city's lakes and wandering in the woods of the huge lung spaces is not an option anymore. Therefore, realizing the role of nature in our lives and not considering it as a mere backdrop is the need of the hour. Nature is not just about taking occasional holidays, but something that should be a part of our daily lives.
The crisis is a global one and we at Paperboy are doing our bit to improve and conserve the environment collectively.

About Paperboy:
Paperboy is an online news discovery and distribution application that aggregates newspapers and magazines accessible on any platform. With a clean and simple interface, the app contains no pop up ads or interferences, and lets one access their news both in online and offline mode; thus, making it easy to for people to read the newspapers at their convenience. The idea was born from a simple idea of the importance of newspapers in all our lives. All of us are familiar with having grown up with the daily habit of reading newspapers as a ritual either in the morning or at some time during the day. However, a large part of the nostalgia comes from reading a particular newspaper presented in a particular formal be it English or Regional. Paperboy provides you the same experience of reading your favourite newspaper but on a screen which is the in-vogue format of choice today. Imagine you are travelling and are craving your daily dose of your favourite newspaper. Paperboy is then your answer at your fingertips.
---
Sudeep Ananadapuram, Founder, Zippserv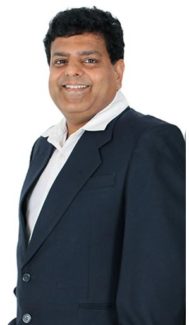 World Environment Day is a constant reminder for each one of us about the importance of conserving the worlds natural resources. Often mankind's greed and his pursuit for riches blinds him from the ramifications of his deeds. We all as individuals and as companies must be sensitive to this alarming trend and take the necessary steps to avert permanent damage to our one and only beautiful planet. The team at Zippserv is committed to this cause. Our free lake-bed & SWD (rajakaluve) encroachment tool is one such example , where we allow environment conscious customers to ascertain for themselves whether or not their homes are adhering to the National Green Tribunal guidelines. We are constantly on the look-out for similar such meaningful elements that we can factor into our plans and contribute to the environment positively.

About Zippserv:
ZippServ, India's first real estate risk assessment firm, launched a free Google Map-based risk assessment tool Zippserv Protect, to help Bengalureans assess encroachment and other information required when evaluating properties.
The free-for-all tool based on Google Maps, uses intuitive, easy-to-use features to mark rajakaluves and lake encroachments based on BBMP's revenue map. The tool uses a responsive theme and has been optimized for a smoother user experience even on mobile platforms. Users can search for and download relevant information from about 50 GB data in a matter of seconds.
ZippServ Protect is particularly relevant to Bengalureans in light of the recent demolition drives by the local civic body, the Bruhat Bangalore Mahanagara Palike (BBMP). The drive saw hundreds of homes and buildings being razed to the ground, while thousands of others were marked as encroached properties. Home-owners and tenants were rendered homeless overnight and their hard-earned investments came to naught.
It took the ZippServ team about six months of intensive groundwork, including visits to civic bodies supported by research to put together the information spanning over 800 sq km within the city. The tool can easily highlight primary and secondary drains and help users to measure the width of a rajakaluve and extent of encroachment, and much more.
---
India Inc. on World Environment Day