Union Finance Minister Smt. Nirmala Sitaraman  made the Union Budget 2023 announcement on February 1, 2023. Following are India Inc. reactions to this budget announcements as they spoke to Team Estrade.
More Budget Reactions can be read here
Gusti Noria, President, The Hyderabad Public School Society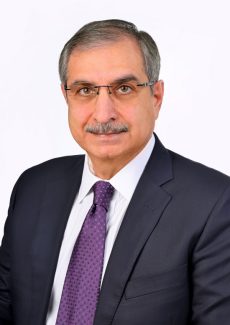 This is overall a good consolidation budget. It is a good step by the FM to increase allocation for school education by 8% i.e. from Rs 63,449 crore (Budget Estimate) in 2022-23 to Rs 68,804 crore in 2023-24.  The emphasis on establishing CoEs for artificial intelligence and also teachers' training being revisited for better pedagogy and raising quality education, is a welcome step. The establishment of District Training Centres for educators along with the National Digital Library is yet another initiative that will be a boost for both public and private school education. The Skill India International Centres that are going to be set up across states will provide the right digital ecosystem for skilling and help foster national apprenticeship.
 Applaud the initiative of the centre to recruit 38,800 teachers and support staff for the 740 Eklavya Model Residential Schools that will end up serving 3.5 lakh tribal students. Together these steps would surely pave an effective path to implement the National Education Policy for the "Amrit Peedhi"
Karun Tadepalli, Founder and CEO, byteXL
The education sector has witnessed some of the announcements from a longer-term perspective. The increase of 8% allocation to higher education to INR 44,094 crores is a welcome move from the point of raising the employability quotient of students. This will be a key component in transforming the institutes to provide better education compatible with industry needs. New age courses for Industry 4.0 like coding, AI, robotics, mechatronics, IOT, 3D printing, drones, and soft skills under Pradhan Mantri Kaushal Vikas Yojana 4.0 will help in skilling the students for global job opportunities making them career ready. Establishing a National Digital Library will enhance the culture of eLearning across the country, which will be a positive step towards a futuristic approach.
Sumeet Mehta, Cofounder of LEAD, India's largest School Edtech company.  
Sumeet Mehta, Cofounder & CEO of LEAD said, "The first Amrit Kaal Budget's focus on quality of education for all is progressive and encouraging. I welcome the focus on teacher training and upskilling students with Industry 4.O skills.  However, while initiatives such as a National Digital Library and support for Eklavya Model Residential Schools are steps in the right direction to address the massive learning loss from the pandemic, well-designed PPPs are the need of the hour to create innovation at scale for millions of school going students in India. This will make high-quality learning more accessible and affordable, especially for students in small towns who lack resources; and will result in long-lasting impact at scale.  GST rebates on printing of books, assessment material and educational hardware can further enable affordability and access to high-quality, multimodal education in schools.  Going forward, I look forward to policy support in this direction."
About LEAD
LEAD is India's largest School Edtech company and is promoted by Leadership Boulevard Private Limited. LEAD was founded in 2012 by Sumeet Mehta and Smita Deorah, with the mission to transform school education in India. It combines deeply researched curriculum and pedagogy with technology to deliver an integrated system of teaching and learning that improves student learning outcomes and teacher performance in 3000+ schools across India. LEAD's integrated system is available to schools in 400+ towns and cities across India, reaching 1.2 million+ students and empowering over 25,000 teachers. LEAD-powered schools provide children with international standard education and national-level exposure for all-round growth, with a focus on helping them become confident and succeed in life.
Mayank Arya, Co-founder at Yes Madam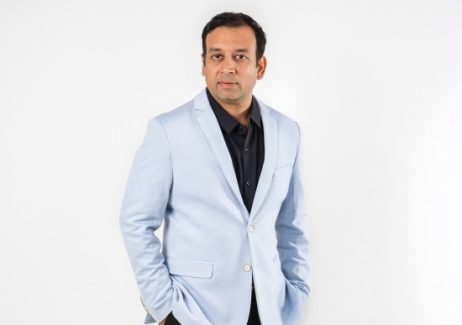 "Startups in India demand ease of doing business, and the Hon'ble FM has taken the same into consideration by reducing more than 39,000 compliances and decriminalizing 3,400 legal provisions. This will not only provide relief to the existing entrepreneurs but will also encourage the aspiring ones. Additionally, the persisting skill gap in youth is something that is faced in every organization. This implicates a direct impact on the overall employment rate in the country. Therefore, the proposals such as Pradhan Mantri Kaushal Vikas Yojana (PMKVY) 4.0 and setting up of 30 Skill India international centres announced in the budget are more relevant now than ever."
YES MADAM is India's Most Affordable Home Salon and a tech-enabled platform for beauty and wellness that brings salon and spa services to customers' homes. With over 1 million+ customers, 2000+ beauty professionals, and a presence across 35+ cities of India, the brand strives to be the one-stop-Salon and Spa for a consumer. Starting the journey in 2017, the startup embarked on a mission to serve & save one billion individuals against overpricing and duplicate product refills across various online & offline beauty platforms. They have significantly impacted the beauty and salon industry with our mono-dosages and unique pricing model that starts at Rs. 6 per minute.
Website : https://www.yesmadam.com/?gclid=CjwKCAiAleOeBhBdEiwAfgmXf5JogQCAdGTG_D9pLssBhJK2drj7RNzKBh2hHRThfG1eB-A8QhSPoBoCjWoQAvD_BwE

LinkedIn Mayank Arya–https://www.linkedin.com/in/mayank-arya-yesmadam/?originalSubdomain=in

Twitter Mayank Arya– @iammayankarya
Aashish Kumbhat, Co-Founder and Director, Inbase and Urban.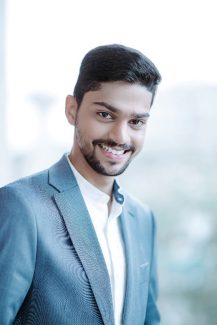 "This year's budget can rightfully be called the people's budget. We are particularly happy with the government's decision to reduce the import duty on the components & batteries. India is a young country, and access to technology would only make us stronger. This move of the government will not only take us a step ahead in a positive direction but also will help us as a brand in our endeavor to provide affordable premium electronic gadgets. We will be able to provide quality products without increasing the cost. Overall this is a great boost to the industry as a whole."
Inbasetech, a company formed with the sole purpose of enhancing the mobile experience, by means of accessories that take the consumers a step closer to enhancing the life of their product and staying in vogue at the same time. People at Inbasetech celebrate life with passion and they care about their gadgets as much as you do. Inbasetech is here to achieve an enhanced experience with technology and bring you products that match the needs of a diversified user base. The brand strives to push the boundaries of innovation just to ensure a greater user experience. From Cases and Covers to high-end lifestyle gadgets, the brand has brought in smart Bluetooth audio devices, TWS, earphones, power banks, Air pod accessories, car and bike mounts, tablet accessories, power adapters & cables all under one roof.
For more information, kindly visit: https://www.inbasetech.in/
MANISH RAJ SINGHANIA – FADA PRESIDENT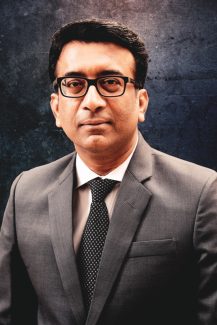 "The Modi Government's last full budget has been populist in all aspects as it will help boost Auto Sales all around.
While the capital outlay of Rs 10 Lakh Cr in infra spending will definitely aid CV sales, the aim to scrap all old government vehicles by aiding State Governments will boost all segment sales.
Apart from this, the reduction in individual tax slabs will benefit the ailing entry level 2W and PV segment. Reduction in highest tax surcharge from 37% to 25% will also benefit luxury vehicle sales. With focus on Electrification, relaxation on import duties of Lithium-ion batteries will help in price reduction of EVs, thus make it affordable for the masses.
On business front, being part of the MSME universe, cost of credit guarantee will reduce by 1% thus helping Auto Dealers in raising funds. The budget has also focussed on ease of doing business by reducing more then 39K compliances and enabling entity level digilocker for storing and sharing documents."
Girirajan Murugan, CEO, FundsIndia.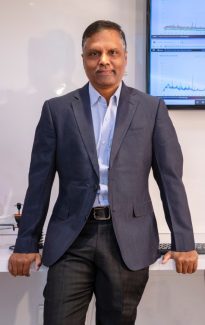 "We welcome the union Budget 2023, as the announcements made in the Budget are a testament to the Government's commitment to fostering a stable and inclusive financial landscape. The government has raised capital expenditure, shown fiscal prudence and declared the new personal income tax regime as default. With greater emphasis on the rural sector, social sector schemes, infrastructure creation, and for the middle-income group we think that the budget is financially prudent for the people. I am confident that these measures will not only benefit the industry but also contribute to the overall economic growth of the country. We look forward to leveraging these opportunities to provide innovative and accessible financial services to our customers and drive progress in the sector."
Dr Saundarya Rajesh, Founder – President, Avtar Group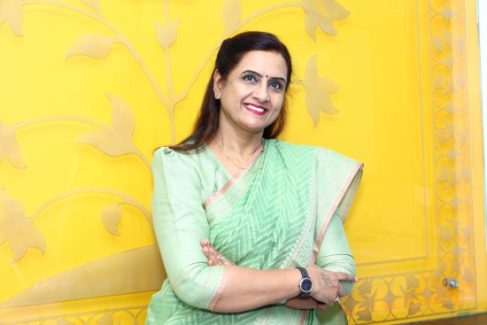 The Union Budget 2023 by Smt. Nirmala Sitaraman, Honorable Minister of Finance, Government of India presented as the Last Mile Inclusion budget has covered the cohorts such as indigenous tribes, youth, MSME's, women and senior citizens with a potentially impactful list of benefits being offered to them. The sustainable city program is an applaudable move for it is one of the key inclusion measures required to increase women's workforce participation. When there is a focus on capital expenditure spending on infrastructure, it is bound to have a ripple effect on women's employment. As per Avtar's recent report on Top Cities for Women in India report, more industrial investment in cities result in ecosystem infrastructure improving including day care facilities, commute facilities and medical amenities. This can act as a catalyst to enable women's employment, thereby improving women's workforce participation in the country. However, despite our President of India expressing concerns over the skewed gender ratio in economic activity, no specific schemes for the urban working women have been announced. As per the data available, between 2019-20 and 2020-21, rural women's labour force participation rate (LFPR) increased from 33% to 36.5%, while urban women's LFPR fell from 23.3% to 23.2%. There has not been a significant rise in this population, a talent segment that contributes significantly to the country's GDP. If women's workforce participation has to burgeon, then corporates have to be incentivized to hire and sustain this underrepresented talent pool. The only silver lining is the heavy focus on skilling – the Unified Skilling Platform and its link to MSMEs, a sector that has the potential to boost women's workforce participation.
Nikhil Mathur, Managing Director India & Head of Data Partnership & Innovation-APAC at GfK
"The budget for 2023-24 has struck the right chords and is balanced. The massive push for capital investment and spending augurs well across industries as it shall lead to increased job creation. With the new tax slabs, there is an expectation of increased disposable income and consumer purchasing power which will have a positive impact on the retail sector. The reduction in customs duties for mobile phone manufacturing inputs and television along with the continuation of existing import sops will build more momentum in domestic manufacturing capacity. Going forward, we expect companies in the consumer tech sector to benefit from the progressive measures announced today. Overall, a budget focused on delivery"
"It's been heartening to see that financial inclusion has been clearly laid out as a priority in the 2023 budget, and been backed up by solid policy recommendations. For starters, the government has revamped the  CGTMSE

 Scheme

, infusing INR 9000 cr into the corpus and reducing the cost of credit by 1%.  The formation of the National Financial Information registry and Digilocker for MSMEs too is a huge step for the credit underserved and is set to improve credit flow and promote financial inclusion.
Agriculture wasn't left behind either – the FM proposed three centres of excellence for AI where leading AI players will collaborate in areas of health and agriculture. We've been talking about tech and agri for a while now, and it's thrilling to see it come to fruition."

Ketan Gaikwad, MD and CEO of RXIL(Receivables Exchange of India Ltd), a joint venture promoted by the Small Industries Development Bank of India (SIDBI). 

"

India has made remarkable advancements in the MSME sector, and the revamped credit guarantee scheme will take effect from April 1, 2023, through the infusion of Rs 9,000 crore in the corpus. This will enable additional collateral-free credit of Rs 2 lakh crore to MSMEs – FY 22 had a credit guarantee approved of 56,172, and an additional 9000 would improve their business and overall contribution to the GDP. PM Vishwakarma Kaushal Samman is aimed at providing assistance to traditional artisans and craftspeople to improve the quality, scale, and reach of their products. The scope of documents available in Digi locker will be expanded to enable more fintech innovative services and to ease up the process for MSME registrations in these services.

"
Ramanujam Komanduri, Country Manager, Pure Storage India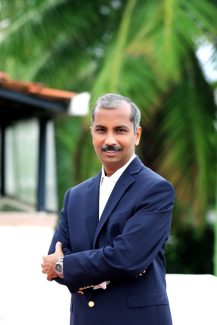 "The Union Budget presented by the Hon'ble Finance Minister is growth-oriented and inclusive. The impetus for the 'Digital India' vision is clear from budgetary allocations across sectors like infrastructure, skill development, sustainability, MSME, and entrepreneurship.
This budget provides numerous growth opportunities for the technology industry by bringing digital solutions and innovation in legacy sectors like infrastructure, manufacturing, education, railways, healthcare, financial services, and regulatory bodies to turn India into a technology-driven, knowledge-based economy. Also commendable is a clear intent and investment in making India a net zero carbon emission country by 2070 through National Green Hydrogen Mission.
Overall, the budget 2023 promises to sustain and catalyze India's economic and digital growth with a strong role played by technology."
Neeraj Dhawan, Country Manager, Experian India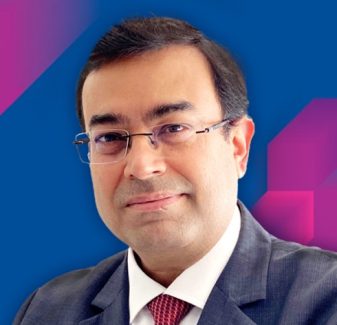 We welcome the government's efforts to enable more fintech innovative services and simplify the KYC process by expanding the scope of documents available through DigiLocker. India's fintech services have been revolutionised by our digital public infrastructure, through Aadhaar, PM Jan Dhan Yojana, India Stack, UPI, and Video KYC. Additionally, the move to set up an Entity DigiLocker which can be leveraged by MSME's, large businesses, and charitable trusts to safely secure and store their documents, which can be shared with various authorities and regulators, is a positive step towards ease of doing business. Another positive from this budget is the government's commitment to putting the final touches to National Data Governance Policy. This will add good momentum to India's emergence as a knowledge-powered economy.
The setting up of the National Financial Information Registry is a progressive one and in line with the PM's vision to make India a leader in the knowledge economy. It will help organisations keep the necessary documentation accessible for both business operations and compliance audits. The revamping of credit guarantee for MSME's to the tune of Rs 9,000 crore will enable additional collateral-free credit of Rs 2 lakh crore and reduce the cost of credit by 1%, is another welcome step. The move to improve bank governance and enhance investor protection by amending certain sections in the Banking Regulations Act, Banking Companies Act and RBI Act is bound to increase investor confidence in the India's economic story.
Prabhat Chaturvedi, CEO, Netafim Agricultural Financing Agency Pvt. Ltd (NAFA)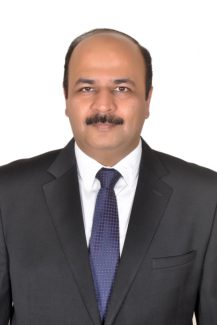 Today's union budget announcement is a testimony to policymaker's intent of touching every aspect of the economy. Formation of National Financial Information Registry to serve as a central repository of financial and ancillary information is an excellent decision. It is a smart step and will aid in solving the problem of lending, foster financial stability and encourage financial inclusion in the country by aggregated data. It will support smaller NBFCS to bring cost-effective credit underwritings, particularly focused on MSMEs. It will also help to conclude End-to-end digital processing efficiently with standard checks and balances within prompt turnaround time. The Vivad Se Vishwas initiative will boost the confidence of entities dealing with MSMEs as it covers the performance risk. The announced measure will have a butterfly effect on the credit sector as well as will provide cushion to create an engine of growth.
Rajesh Sharma, Managing Director, Capri Global Capital Ltd.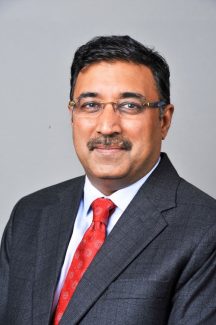 In the backdrop of a slowing global economy, budget's strong emphasis on capital expenditure as well as social sector spending seeks to strengthen foundations for growth continuity over medium term without ignoring short term social welfare needs. The collateral-free credit limit under the revamped credit-guarantee scheme for MSMEs should inject the right booster shot for a sector that has begun to emerge very strongly after the pandemic. The expansion of the digital ecosystem for skilling, especially through linkages with employers including MSMEs augurs well for the growth of new businesses and employment. The direct tax proposals fulfil much anticipated expectations of the tax-paying middle class. Overall budget estimates are pragmatic and based on reasonable assumptions of nominal GDP growth. It has once again provided a good anchor to all stakeholders for the year ahead. The likelihood of outperforming the estimates seems higher. The budget has sounded a positive note for the economy to guide itself over the next 25 years on the path to becoming a developed nation.
Dr. Alok Khullar, CEO, Gleneagles Global Health City, Chennai –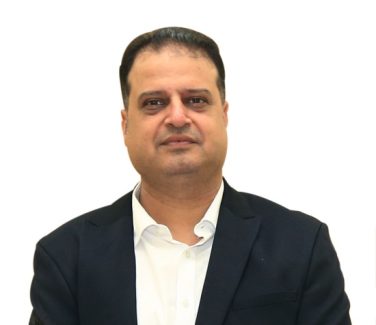 We are delighted to note that the budget session was introduced with the announcement of increase in allocation for Research in the healthcare sector including Pharma, Clinical Research and Public-Private partnership in Healthcare Research. The government's initiatives to encourage Research and Development in Healthcare is a much-needed move. The collaborative set up of Research and Innovation Centre and the facilities in select ICMR Labs made available for research by public and private medical college faculty and private sector is commendable. Setting-up of more nursing colleges is a welcome move to generate adequate Nursing workforce every year. Introduction of courses for medical devices will fill a significant gap in the industry.
Nemin Vora, CEO, Odysse Electric Vehicles (EV sector)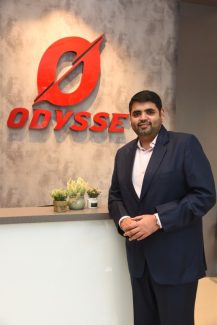 "With the budget announcement completed, we can see the emphasis on this year's budget on wider adoption of Electric Vehicles for public as well as private use.  The introduction of the National Hydrogen Mission in India is a huge step towards making the country greener and more sustainable.
Government's decision to increase the income tax rebate limit on personal income from Rs 5 lakh to Rs 7 lakh in the new tax regime is a welcome step for the middle-class citizens. This step is likely to help the sector as more disposable income with salaried customers may give supplementary push to demand for personal vehicles.
Another significant announcement made by the government is the elimination of customs duty on capital goods imported for the manufacturing of lithium-ion batteries. This step is a boost for companies that are / would be manufacturing batteries for electric vehicles locally. Overall, this move by the Government of India is expected to have a positive impact on the lithium-ion battery industry, making it more accessible and cost effective for businesses."
Alok Dubey, Chief Financial Officer, Acer India: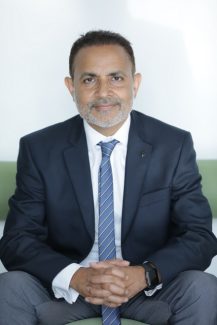 "The Union Budget unveiled today echoes the government's objective of "Digital Development" for the country.
It places a high value on technology and innovation as a whole. Realizing the vision of "Make AI in India and Make AI Work for India" is projected to strengthen the country's standing in the technology industry globally and generate numerous possibilities for the youth. The mention of lowering the minimum TDS threshold and clarifying taxability linked to online gaming is an encouraging step towards gaming industry in India, and it is expected to open up more prospects in the following year. This year's budget also has prioritised sustainability; this is a step toward a green future that allows businesses and SMEs to enter the market with green products and services; this is a commendable and promising move. Overall, the Union Budget 2023 is promising and represents a significant step toward digital transformation and a holistic sustainable growth."
Ondrej Kubik, CEO, Home Credit India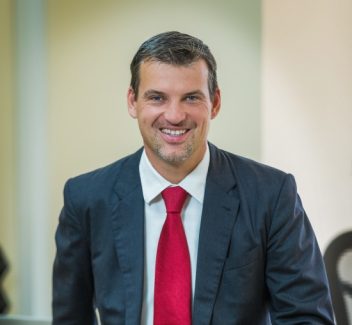 "Union Budget has paved the way for unleashing the potential of Indian economic growth by strengthening a resilient and inclusive finance, keeping the right balance between pro-growth and fiscal prudence amidst global headwinds. The big boost is government's growth-oriented push with continued rise in capital outlay, which will give an impetus at various structural fronts, primarily, employment generation, rising consumption, strengthening affordability, and thereby, moderating inflation. We welcome the steps taken to enhance digital infrastructure like single KYC for individuals & businesses and digi-locker, focus on financial inclusion, ease of business & living, skilling youth, and a full thrust to green & clean economy, ensuring policy direction stability and foresighted outlook to keep the economic growth engines on accelerated path. As a consumer NBFC, we are optimistic about the road ahead and will continue to work in alignment with government's vision and policies."
Mahendra Shah, Chairman, and Group Managing Director, V-Trans (India) Ltd.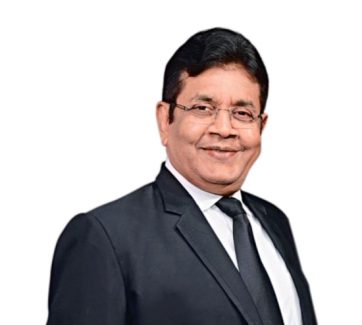 "The significant progress with many sustainable development goals has increased the Indian economy size from 10th biggest to 5th biggest in last 9 years. The Government has taken several encouraging steps to boost the infrastructure and transportation industry. Logistics, infrastructure, and transportation is the future of our country. This year's budget has shown the government's commitment to the logistics and infrastructure sector. This highlights India's futuristic growth and commitment to elements like the Data Governance Policy, Centres of Excellence on AI, Green Growth, and the conventional thrust areas of infrastructure have also received a big boost. Though the Union Budget 2023 did not provide much specific attention to the logistics and transportation sector. However, the government did announce various initiatives aimed at improving the overall infrastructure of the country, which could have a positive impact on the logistics industry. These initiatives include the allocation of ₹1.97 trillion for infrastructure development, plans to build new airports and modernize existing ones, and investments in the development of the National Highways network. Additionally, the government's focus on increasing the use of technology in various sectors, including transportation, could also benefit the logistics industry. However, the industry has called for specific measures, such as tax incentives and investment in technology, to boost its growth and competitiveness."
India Inc. Reactions to Union Budget