Alok Dubey, Chief Finance Officer, Acer India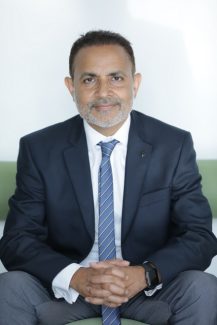 "Budget 2023-24 would probably be the most challenging one that Finance Minister Nirmala Sitharaman would be tabling on February 1, 2023. I think that this year's budget should give digital infrastructure and skills a high priority. Although India may have a positive view of "digital" and technology, more needs to be done to support the country's digital-first strategy as it aspires to become a USD 5 trillion economy."
 He further added, "The government's commitment to digital skill development and its alignment with the IT Tech sector, and the PLI scheme targeted at helping manufacturers of IT hardware and computer servers need to receive equal weight in this year's budget. Government policy could be changed to promote the development of talent and skills. The tech industry requires a talented and skilled workforce. The government may provide funding for programmes to modernise educational buildings with state-of-the-art R&D capabilities."
Randhir Chauhan, MD, Netafim India and SVP Netafim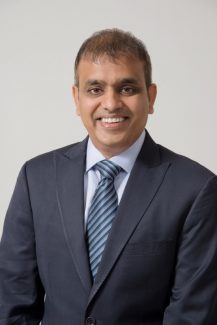 Process streamlining measures in irrigation subsidy
The delays in the disbursal of micro-irrigation subsidies under the PMKSY program have hampered its progress. Online portal for an end-to-end process execution and visibility, transparency in the process for fund disbursement, ensuring checkpoints at various stages and adherence to timelines would bring efficiency in subsidy disbursal and support farmers to be debt-free in a faster way.
Diversification programs to increase productivity and value in different crops like oilseeds, oil palm and rice with a special focus
The 12 percent of the cropped area under Fruits & Vegetables (F&V) leads to 24 percent in value terms, in contrast to 13 percent land under oilseeds which gives only 6 percent in value terms because of lack of scalability. Addressing the domestic demand for edible oils, it is inevitable to promote domestic oilseeds and oil palm cultivation with higher productivity measures. Similarly, rice being one of the crucial crops both in terms of area coverage and usage of water, promoting drip technology will help increase the yield, save water and reduce carbon emissions. Drip irrigation adoption also facilitates crop diversification, thus, making a direct impact on farmer incomes.
Making PDMC a Centrally Sponsored Scheme (CSS) with mission mode execution through PMU (Project Management Unit)
The 10 million hactor coverage target in 5 years has current achievement levels at ~50 percent. It is primarily, because there are certain gaps in States alignment with the Centre in terms of execution of the scheme and overall focus. Making PDMC a CSS scheme with a mission mode execution focus through Project Management Unit (PMU) like other key flagship schemes will go a long way in overall achievement. Basis the assessment, the subsidy can be capped at 50percent.
Need a push for adoption of Drip irrigation in field crops like Rice and wheat
Looking at the ever-depleting Ground water table, policymakers should push for Drip irrigation usage in water-guzzling crops such as rice, wheat, and sugarcane. Currently, the penetration of drip technology in these crops is low. Additionally, drip irrigation helps in reducing Greenhouse gas in crops like rice.
Providing infrastructure status to the Micro-irrigation industry
Infrastructure status would help the micro-irrigation manufacturer (95% of which comes under MSME) to reduce operating costs, thereby accelerating the industry growth, and bringing the equipment cost down for the farmer community.
Aligning different schemes together for exponential benefit – Solar and Micro-irrigation, Agriculture alongside Solar installations, and others
Focus on renewable energy like solar will ensure energy security, especially in agriculture and the rural landscape as well as address environmental concerns. Making farmers energy-sufficient would also reduce the burden on government energy subsidy bills. Solar installation-friendly agriculture would help farmers with reduced operational costs, boost land utilization and improve overall income.
Focus on creating infrastructures to support innovation and digitalization
Dedicated focus and fund allocation in the upcoming budget for infrastructure in rural areas to support the digitalization of agriculture will put the sector growth on the fast track. Currently, India is spending less than 1% of Agri GDP on R&D. An Agri innovation fund, which supports ag-tech solutions, start-ups and digitalization at different levels of the Agri value chain can transform the agriculture economy in the future.
Policy for recycling in Agriculture
Plastics are used extensively in farming. Focus on creating sustainable means for disposing of plastics and policy intervention for recycling plastic that is used in agriculture would go a long way to align environmental conservation.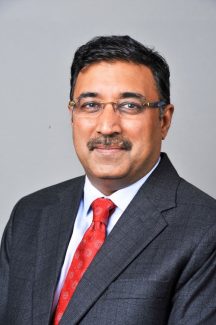 As India strategizes post-pandemic economic recovery through fiscal measures and businesses aim to expand capacities, NBFCs have an enormous opportunity to assist in achieving the noble goal of Aatmanirbhar Bharat through the fast-tracked flow of credit to businesses and households. As the latest data on Udyam Portal shows, a significant proportion of registered businesses are micro businesses, Union budget 2023-24 offers an opportunity to bring in a targeted scheme for expanding credit to micro businesses.
Priority sector lending status for gold loans
The concept of pledging gold for emergency funds has been around for centuries. It is one of the easiest and fastest ways to access funds when it matters the most. It is widely popular in rural markets and is used as an effective tool to avail short-term credit by the rural population to meet the capital requirement for business, an agrarian community for various Agri-production needs, or personal commitments.
Gold loan focused NBFCS have been fulfilling the credit demand of under-penetrated markets with typically small ticket sizes ranging between INR 50,000 to INR 1 lac. Offering Priority Sector Lending status to the gold loan in the upcoming budget will pave the way for the banks to participate with more potency and fund gold loan NBFCs at a subsidized rate. The lower cost of funds will ultimately benefit the borrowers with lower borrowing costs. It will aid in greater institutionalization of gold collateralized credit.
Special budgetary assistance for MSME women entrepreneurs
Despite having limited resources and lesser opportunities, women entrepreneurs from rural areas have shown immense potential to add value to the Indian economy by entering the MSME sector. The finance scheme targeted towards women MSME entrepreneurs like PMAY, for ticket sizes above INR 1 million, will encourage inclusivity and accelerate their entrepreneurial journey.
Increasing MUDRA limit and streamlining criteria
Currently, MUDRA refinance is available only up to INR 1 million. The government could look into increasing the limit and give broad contours for eligibility – age, ticket size, end-use, cost of funds to intermediating NBFC, spreads etc… The policymakers could set guidelines for the intermediating NBFCs to define underwriting criteria such as classification norms for secured and unsecured loans, disbursement timeline, documentation requirement and loan amount. It will boost the fiscal growth of entrepreneurs in the micro category between INR 1 to 5 million.
Support towards Home loans
Taking cognizance of the need to provide residences to the people of the country, Housing for all has been among the most remarkable initiatives taken by the government. In the previous budget, policymakers allocated INR 48,000 crore under PMAY. The government should continue promoting affordable housing through the PMAY Credit-Linked Subsidy Scheme with increased funding. Also, an increase in the deduction limit for interest payments from existing INR 2 Lac and principal amount on home loans especially to spur demand in a rising interest rates scenario will add momentum to housing demand, particularly in the affordable segment.
Amending SARFAESI Applicability
Budget 2021-22 lowered the minimum loan size eligible for debt recovery under SARFAESI from INR 5 million ticket to INR 2 million. However, the same is available to HFCs for lower ticket sizes. The ceiling should be amended to bring smaller ticket NBFC loans under the SARFAESI ambit. The ceiling could be lowered further to INR 1 million or below.
Read More Articles on Estrade Finance
India Inc.'s Pre Union Budget Views