India Inc. is anxiously looking forward to the GST implementation scheduled on July 1, 2017. This is a revolutionary change in the way India Inc. conducts its business across the country. It is aimed it decreasing unnecessary hassles and loss of revenue for all stake holders involved. Team Estrade spoke to India Inc. on their views for the GST roll out on July 1, 2017.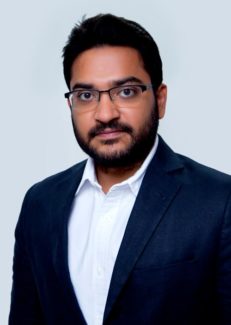 Rakesh Reddy, Director, Aparna Constructions & Estates Pvt Ltd. "One of the longest awaited tax reforms, GST, is slated to come into effect from 1st July 2017. This will subsume a whole host of indirect taxes such as excise duty, VAT/CST, service tax etc. The GST council has brought real estate under the GST ambit partially through the works contract and will be taxed at 12% under GST. Currently, the end user or home buyer pays taxes anywhere between 9-11% including service tax and VAT and excluding stamp duty. So the net impact on the homebuyer may be neutral or may go up marginally. However, if there is no abatement of land cost, which currently is not yet clear under the GST regime, the cost to the home buyers may go up.
Also, with the exemption of service tax on affordable housing not being continued under GST, the prices in this segment may also go up marginally."
Aparna Constructions & Estates: Aparna Constructions & Estates is a leading real estate developer from Hyderabad which started its operations in 1996. So far Aparna has completed and delivered 36 projects comprising fully-integrated gated community villas, premium apartments, commercial projects, residential plot projects spread across 18 million square feet.
---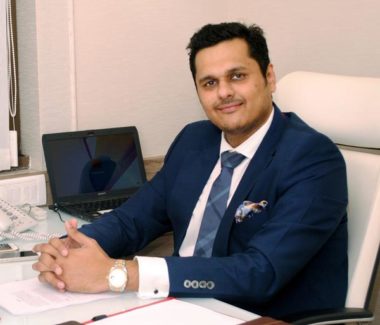 Parth Mehta, Managing Director, Paradigm Realty "From the Developers Point Of View , GST would bring a lot of transparency in the real estate sector and minimize unethical transactions. Under the current tax laws, VAT and Service tax charged by various Contractors and excise duty, entry tax, octroi  etc., are paid on the acquisitions. GST law will increase the margin in the hands of developer by removing all the above-mentioned taxes.
For developers, the actual tax effect will be lower than the existing one mainly due to the input tax credit on raw materials that builders get against payment of taxes on inputs like steel and cement. In short Implementation of GST will result in lower construction costs."
Paradigm Realty: The synthesis of group is to deliver comfort homes catering to practical needs of end-user including cross ventilation, minimal floor-space wastage yet superlative aesthetics, dedicated functional areas & tailored budgets. The group's focus areas are western suburbs of Mumbai including Santacruz(W) ,Khar(W) , Borivali etc., and aims to create marvels, which are based on utilitarian concepts. The designs are beautiful interplay of curvilinear detailing & straight-line architecture. Paradigm Realty's encompasses trust, transparency & honoring commitment as its ethos & pillar.
---
Vijay B.Pawar, Founder and Director – Mirador Dewellers Pvt Ltd. "The government has announced a steep increase in the GST thereby taking it to 12% from the 5% figure that it stood at earlier. The brunt of this increase will have to be borne by the customers as the developers will try to cover their margins by increasing the prices of their properties. The community of developers though is unsure if the same provisions apply to the Affordable Housing segment too. We are hoping that the government comes up with amended provisions exclusively for the aforementioned segment so the middle class home buyers benefit."
Mirador Dewellers Pvt Ltd.: Mirador Dewellers Pvt Ltd. , is a well – known real estate company in India, headquartered in Mumbai. It caters to infrastructural developments and residential projects, which include Super Luxury, Luxury and Affordable Housing segments.  The brand's expertise lies in the development and construction of ecological & sustainable residences. Being in the field of real estate since the year 2004, their prime focus and dedication aims at obtaining customer satisfaction over profit maximization. On altruistic grounds, the brand has also taken up several initiatives in the face of Mirador Foundation, with an aim to bring about a positive transition at a macro level. Audacity, Accomplishments, Admiration, Accountability, Honesty and Transparency are the key ethics and elements which contribute to the accomplishment and fulfilment of their ultimate goal.
---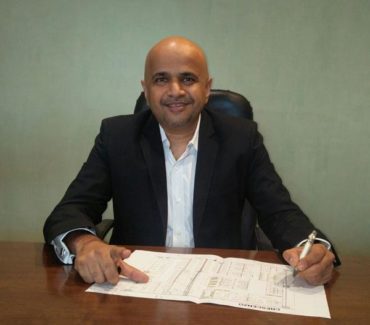 Vipul Shah, Managing Director – Parinee Group "GST will be a game-changer in long run for the Indian real estate. It will halt the undesirable practice of double taxation that hurts end-users in the real estate sector. With GST's proposition of rolling numerous taxes into one, the construction costs will come down and the benefits will be reflected in the final pricing of a unit. Developer has to pay a gamut of duties and taxes like excise duty, entry tax, central sales tax, and custom duty, to name a few while procuring the materials. These, consequently, get added up in the final price of the units and, thereby is passed on to the potential buyer. By ensuring transparency in transactions, GST will be a blessing for real estate developers and buyers alike."
Parinee Group: Parinee Group, a real estate organization having a reputation of more than 50 years in the construction and contracting industry, headed by Mr. Vipul Shah and Mr. Dhaval Shah, situated at Parinee Crescenzo, Bandra Kurla Complex, is engaged in flagship business of construction and provides business spaces and housing with a vision – a vision of luxury, class and lifestyle. Parinee Group has successfully completed almost 1.5 million sqft of commercial and residential projects since its inception and has crafted landmarks such as Parinee Crescenzo in Bandra Kurla Complex.  Currently it is developing projects totaling to 2.5 million sqft at Worli, Khar West, Andheri West, Juhu, Kandivali West and Borivali West. .It is one of the finest group in realty sector in India with presence in Mumbai only enabling it to specialize locally.
---