New Delhi: Aiming to materialise its ambitious plan of harnessing solar energy to run trains, the Indian Railways is set to try its first train powered by the solar panels.
Gopal Sharma, the PRO North Western Railways told ANI that the trial run of this train will be conducted by the end of this month.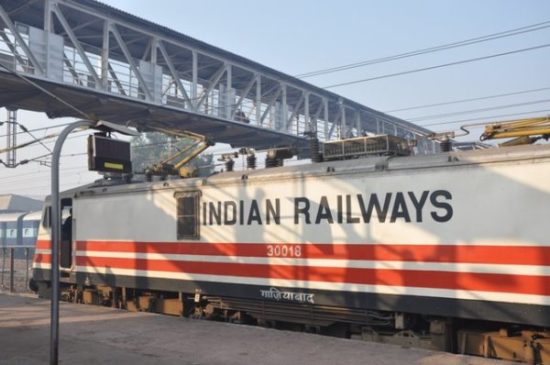 "This train will be run as a passenger train, the route to be decided after the trial run. This is the initiative by the Railways to make use of alternative source of energy," he said.
"The prototype of the solar power-enabled coach where the entire train will be fitted with solar panels is going to be used for the trial," he added.
Sharma further said that as per the plan, the train would be pulled by conventional diesel-run engines while the solar panels will provide all the internal electricity needs for lights and fans on both AC and non-AC coaches.
When asked on the profits the Railways aims to generate by using these solar panels, Sharma said that this can be ascertained only after a trial run is over.
Meanwhile, the Indian Railways has been focusing on alternate source of fuels with trials already on to use CNG, biodiesel and natural gas among others.
According to studies, a train using solar power can reduce diesel consumption by up to 90,000 litres per year and also bring down the carbon dioxide emission by over 200 tonnes.
The CNG is being used in local trains on Rohtak-Rewari section of Delhi Division. The dual fuel concept of using CNG and diesel has also helped in saving fuel and money.
The solar power is expected to significantly bring down diesel consumption also aimed at the cost-effective.
Indian Railways goes green as solar-powered train set for trial