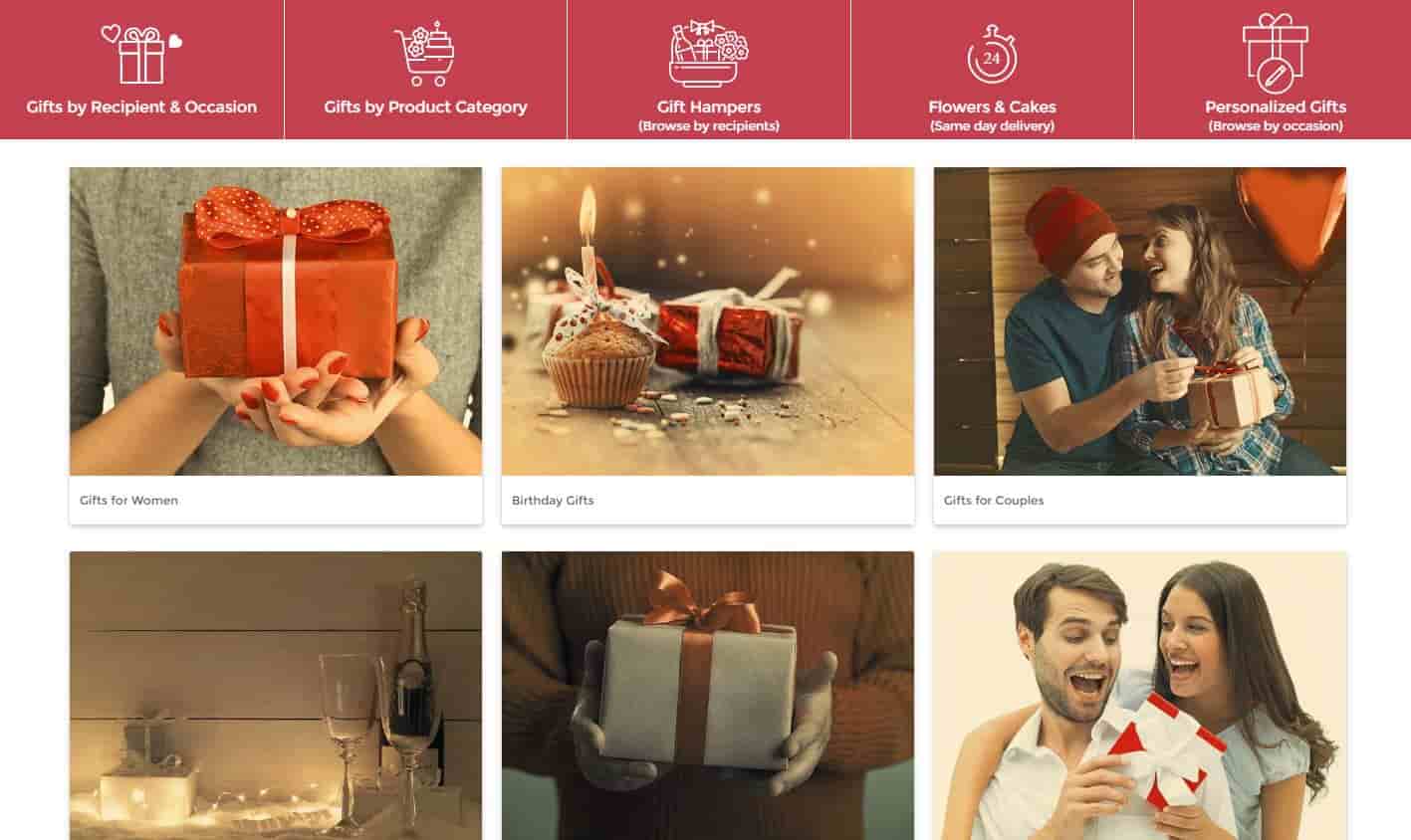 Set to revolutionize the gifting industry by moving to a pure discovery and recommendation based system; promises significantly enhanced customer experience
Mumbai, Maharashtra, India – 16 January 2017/Businesswire India//– IndianGiftsPortal (now IGP.com), India's largest multi-category gifting company launched its new revolutionary web portal based on ground-breaking innovation for a superior customer experience. The highly interactive & intuitive 'gift discovery platform' will allow customers to find the perfect gift for their loved ones in a swift and seamless manner.
The platform provides pioneering context based search and a highly experiential user interface with timely interactions that make browsing for gifts a delightful experience. The user can not only discover a particular gift, based on parameters such as geography, age, gender, relationship, interest, intimacy level, etc. but also with contextual questions. While the new user interface incorporates a responsive material design, the new APIs reside on a highly evolved information architecture powered by machine learning.
Talking about the new website, Rahul Garg, CEO, IGP said: "We overhauled our entire system and information architecture and have moved to a complete service oriented architecture, allowing us to provide a better and faster experience across platforms. This unprecedented move is a true innovation for the online gifting industry, and we are excited to lead the charge on making gift discovery a pleasurable experience for our customers around the world."
The new website will be the first of its kind in the gifting industry in terms of its automated customer profiling IGP.com plans to provide the following features to its customers:
Sophisticated chat bots for customer care
Real-time preview & edits for personalization of 3D objects
Guided search to enhance discovery
Multi-feature gifting app incorporating evites, event calendars, video messages, co-gifting, gift registry etc.
Enhanced product catalogue with additions such as:

Real-time personalisation of gifts like Jewellery and bar accessories
Brand new personality based collection of over a thousand gift ideas for upcoming festivals like valentine's day
Imported range of Flowers and Cakes delivered in IGP signature packaging
Enhanced curation of gift hampers driven by technology and IGP stylists
Value added services such as gift wrapping, gift boxes and personalised messages on gift items
Tarun Joshi, Chairman, IGP added: "We are very excited about this innovation, as it is in line with our vision to create an enhanced gifting ecosystem, and positioning IGP as a global leader in the online gifting space. At IGP, we understand that gifting is an emotional process, and we strive to make the experience an endearing one for our customers through our best in class gift discovery platform, signature product portfolio, be-spoke packaging and zero tolerance service quality standards."
IndianGiftsPortal Moves to IGP.com