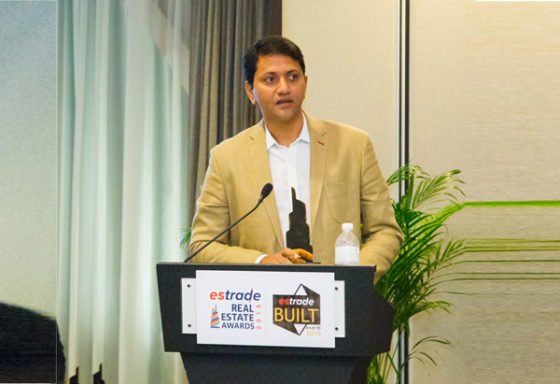 BVL Group entered into the Real Estate sector in the year 1997 and at present BVL is engaged in developing various premium unique signature properties. The company currently has around 10 million sq. ft. of developable area in upcoming residential and commercial projects. BVL focus on design excellence, quality of construction, uncompromising schedules and delivering value to the customers. BVL is one of the most trusted names in real estate.
How do you see the real estate market poised in India Today?
Currently, India's Real estate market is in a consolidation phase.
---
What's your view on the Real Estate (Regulation and Development) Regulatory Authority?
As Real Estate Regulatory Authority sets a firm foothold in India's real estate sector, it would give a clear direction and would give a strong foundation to this sector for many years to come. With the changing skylines in many cities, it takes within its ambit many factors, such as development, redevelopment/reconstruction and environment, thereby, paving the way for a smooth road ahead.The Real Estate Regulatory Authority will impact the sector, positively, at two levels—first at the micro level, taking into account the concerns of home buyers, and second at a macro level, associated with the supply, concerning other stake holders of the real estate sector.
---
REIT and FDI, which one of the two, will dominate the market for Real Estate and Infra projects over next 2 years?
REIT will dominate the market for next 2 years, as FDI is still undergoing lot of maturity in the market.
---
Which segment, Real Estate,Commercial property or Infrastructure, do you think, will contribute maximum, in revenue terms, over the next 2 years?
Definitely Infra will contribute more in revenue terms as there is a complete imbalance in the commercial sector, this is because,there is anexcessive surplus commercial space available right now.
---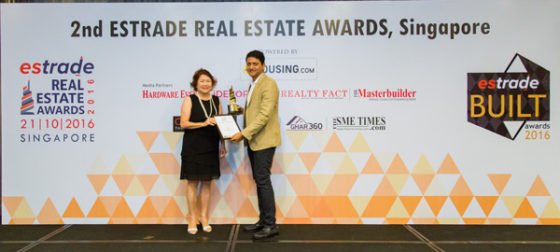 ---
Affordable housing is commercially viable?
There are significant hurdles in making Affordable housing commercially viable. First and foremost is technology.Until or unless there is more technology improvement in the construction sector and the land bank/parcels are made available to the developer at an affordable rate, the idea of Affordable housing would remain beyond reach.Add to this, the fact that even the funding coming to the developer has to be made available at an interest rate lower than the prevalent borrowing rate in the market. Only with all these combinations the developer can make affordable housing commercially viable.
---
There is so much stress on luxurious lifestyle in real estate marketing these days, is that the only way to move ahead?
In a competitive market where there are multiple players, real estate developers are going all out to put forth their market differentiator. Luxury-lifestyle housing projects help cater to a niche audience which is impressed by facilities such as club-houses, swimming pools or health clubs etc.
One cannot say if that's the only way to move ahead,because during a slowdown or a downward market cycle, all developers who have been into premium and luxury projects quickly turn to affordable segments and when there is an improvement in the market, they go back to premium and luxury. Therefore, it totally depends upon the business model that the developer is comfortable with. As a Real Estate professional and entrepreneur, a developer has to be flexible, given his/her limited resources, with the changing market conditions.
---
What is the key change you strongly feel that the Government must do in policy and permissions terms?
The government would need to take more policy moves in terms of passage of GST. Its implementation and work on the removal of corruption. These will have long-term impact on the sector.Single window clearance Policy, for realty projects, to bring faster approval and transparency in the process, also need to be worked on.
---
Is the industry facing shortage of skills? Which areas? How are the Real Estate players bridging this gap?
The industry is facing shortage of skills, starting right from construction supervisors, to the engineers, and, all the way to the construction managers. The fact is that, the right amount of training is not there for the people involved.
So only 20 to 30% are the highly qualified skilled professionals in this industry, the real estate players are not playing any role in bridging this gap – the is because only NUMBERS matter to them.
---
How do you think realty firms would benefit from government's flagship schemes such as 'Housing for All by 2022' and '100 Smart Cities'? As Most residential developments continue to be in the premium and luxury categories. What happened to the concept of affordable housing?
Our HON'BLE Prime Minister Shri Narendra Modiji has announced the scheme "HOUSING FOR ALL BY 2022", it is a very good idea, however, as discussed in one of the responses above, a lot of ground work needs to be done to make it a very successful project. On a positive note, the fact that the current government has made such projects a major priority, is great for the nation.
---
Do you see property prices coming down? If no, why not?If yes, how and when?
The property prices are going to remain stable or may marginally correct further. Industry players are eagerly awaiting appointment of a Real Estate Regulator/Authority and implementation of key policy reforms, prompting them to adopt a wait and watch policy. Unsold inventory is a key indicator for the real estate sector. Rising levels of inventory indicate the lack of buyers in the market, even though demand is there. Unsold inventory had reached very high levels in the beginning of 2016. It has come down slightly in a year to a slowdown in new launches. Expecting it to come down further, as new launches will continue to go down and developers will focus on liquidating the existing inventory. Luke warm response from buyers and their wait and watch approach has also impacted property prices, which either remained stagnant or declined across all major cities.
---
What kind of projects are getting funding from investors these days?
Commercial projects are getting funding from investors these days.
---
In the next two years, what are the two trends that will define the future of the industry?
Two trends that will define the future of the Indian real estate industry are:
a) The emerging micro-markets. They are a huge potential for investment opportunities for both investors and end-users/buyers alike.
b) The evolution of the professional real estate investor. This includes the burgeoning middle class which has come out and invested in homes ranging from affordable to premium. They have been a huge catalyst in the growth of the real estate industry in India.
"India's Real estate market is in a consolidation phase": Dr. Ravichandra Bellam