India's Premier Online Destination for Luxury Fashion and Designer Apparels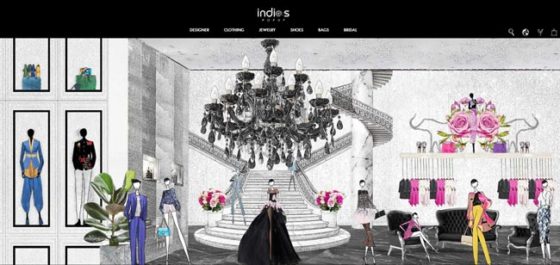 Indiaspopup.com is thrilled to announce their company's official beta website launch on July 1, 2016. The launch has long been in store for the premium e-commerce retailer, whose aim is to bridge the gap between global luxury fashion and style-oriented Indian shoppers.
Indiaspopup.com, the brainchild of Archana Yenna and Swetha Reddy, will serve as India's premier online destination for luxury designer fashion. It provides not just the flavors of regional fashion but brings together the most forward-thinking couture designers and boutiques from around the world. The beta site is by invitation only and will feature apparel and jewelry by big designers including Rachel Zoe, Falguni & Shane Peacock, AlpanaNeeraj, Ashima Leena, Aurus Jewels, Gauri & Nainika and others, with particular care taken to select only the most stylish pieces.
The site also introduces a new shopping concept to the Indian market as a members-only shopping platform. It features exclusive perks and privileges and a dedicated personal shopper to share fashion know-how with its members.
Indiaspopup.com has a global focus stemming from its roots in both the United States and India, and will demonstrate special interest in Indian designers by showcasing their work on an international level. By the years 2017, the e-commerce retailer will also be introducing several other international brands from fashion capitals such as London, Paris, Milan, Tokyo and New York to the Indian market.
When asked about her goals for the online store, Co-Founder Archana Yenna remarked: "Ultimately, we want to improve online shopping for people not just in India, but all over the world. We want to spread excitement about 'Modern Indian Fashion' – and inspire our customers to the point that they frequent our website on a daily basis, just to see what's new and what's unfolding in the fashion world. One of our largest interests is to offer and generate feelings of loyalty with our customers. That's what truly makes the shopping experience great."
Indiaspopup.com has collaborated with many embassies, charity organizations, museums, PR & Marketing agencies, exclusive social clubs, celebrity firms and fashion week events in preparation for their big launch.
Indiaspopup.com Launches its Fashion Ecommerce Site