Strategic focus on e-commerce and cloud-based industries, through enhanced technology built for Software Defined Infrastructure (SDI)
Accelerates robustness, security & performance of SDI platforms for key datacenter customers, including the latest Intel® Xeon® E5 2600v4 family of powerful processors
Highlights collaboration with Dell to reach out to enterprise customers in India
Keeping in line with the business direction adopted by Intel globally, Intel India today introduced its focus on offering Indian enterprises the enhanced technologies and products allowing faster and easier adoption of modern clouds based on Software Defined Infrastructure (SDI). The company is providing secure, robust, and high performing x86 platform for software defined data center solutions to its customers in the country, including the Intel® Xeon® E5 2600v4 family of powerful processors with Intel® Resource Director Technology and enhanced security feature.  These technologies enable customers to move to fully automated SDI-based modern clouds with greater visibility and control capability.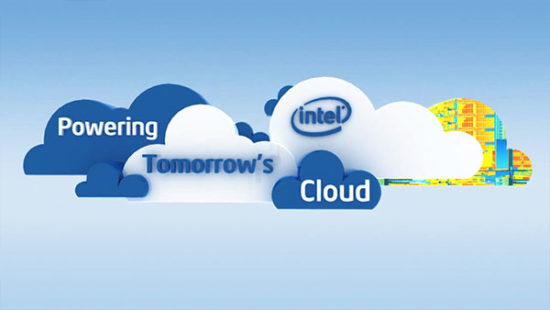 Complementing Intel's leadership in the datacentre, the strategy to enhance SDI offerings is specially targeting at customers from the cloud, telecom, and e-commerce industry. According to Srinivas Tadigadapa, Director of Enterprise Solutions, Intel South Asia, "In India, changing dynamics, such as the growing number of mobile consumers and workforces, rise of pervasive analytics, and rapid innovation across industries have pressured businesses to move even faster for staying ahead or simply, staying alive."
"Today, both cloud service providers and enterprises are looking at SDI as it would allow businesses to adopt new type of cloud easier and faster. India is a budding ground for startups, and most of these 'cloud born' start-ups prefer to hire Software Based Services (xAAS). For enterprises, the need is different. To be able to keep pace, they must evolve to an agile infrastructure that allows businesses to remain viable – either expanding the use of public cloud, deploying their own private cloud, or both.  The result is pent-up demand for software-defined infrastructure. Intel is investing to mature SDI solutions and provide a faster path for businesses of all sizes to reap the benefits of the cloud," he added.
Enabling fast adoption, Intel is offering new technologies and products including the 14 nm Intel® Xeon® processor E5-2600 v4 product family with Intel® Resource Director Technology and enhanced security on workload isolation and faster cryptography.  For fast and reliable data access to the cloud, Intel has also unveiled new solid state drives (SSDs) optimized for the Intel® Xeon® processor E5-2600 v4 family, enterprise storage and cloud deployments. The Intel® SSD DC P3320 and P3520 Series are the first Intel SSDs to use one of the highest density 3D NAND technology to provide users with a highly efficient, dense storage solution.
Additionally, Intel has established deep collaborations with hardware and software vendors in India to create an ecosystem that can enable enterprises to efficiently deploy Intel's enterprise portfolio, and benefit from its capabilities. Dell, a longtime collaborator of Intel, will offer product and solutions based on  Intel® Xeon® E5 2600v4 processors to enterprise customers, targeting at the traditional enterprise sector.
Endorsing Intel India's approach to focus on the cloud-based and e-commerce customers, Manish Gupta, Head – Dell Enterprise Solutions Group, said, "The emergence of e-commerce sector and higher adoption of big data and analytics in India has increased the workload demands of the datacentre. To address these workload demands, with a focus on delivering end-to-end datacentre capabilities, Dell offers customers with multiple software defined infrastructure options by working closely with companies such as Intel, where Dell infrastructure, services and support are integral to the solutions. With integration of Intel® Xeon® E5 2600v4 processors into our server solutions, we believe that Dell-Intel collaboration will benefit customers seeking an integrated IT approach, offering simple deployment, management and scale as and when needed."
"We believe it is now becoming an imperative for Indian companies to modernize the enterprise cloud infrastructure.  The leading services oriented economy in India will require businesses to operate with reduced IT costs while supporting the lines of business with new capabilities and faster deployment of new services. Technology and ecosystems are coming together in ways that are enabling enterprises to take immediate steps toward a cloud-ready future. True agility in the enterprise is possible, and leading companies are making changes now." added Srinivas Tadigadapa.
Intel Bets Big on the Cloud and E-commerce Sectors in India