Beijing, Jun 9: Indian Finance Minister Arun Jaitley will undertake his maiden visit to China later this month during which he will attend the first annual meeting of the Board of Governors of the Asia Infrastructure Investment Bank (AIIB) and address Chinese investors to scout for investments.
Jaitley will attend the first meeting of the Board of Governors of the China-sponsored AIIB to be held here on June 25-26, official sources.
This will be Jaitley's first visit to China after he took over as Finance Minister. Indian officials said his programme is still being finalised. India is among the 57 founding member countries which have joined the Beijing-headquartered bank. The bank has started its operations from early this year.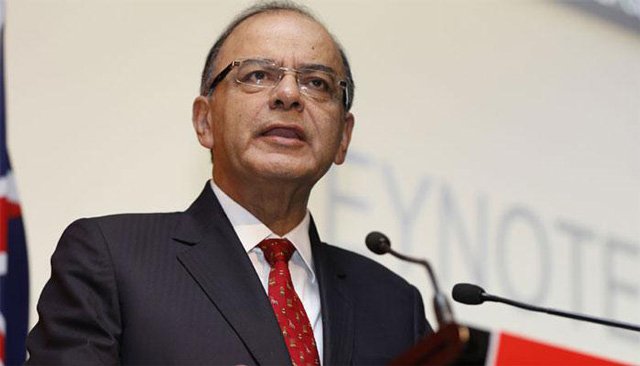 India, which is the second largest shareholder after China, has been elected to the 12-member board of governors. With authorised capital of USD 100 billion and subscribed capital of USD 50 billion, AIIB plans to invest in sectors including energy, transportation, urban construction and logistics as well as education and healthcare.
The World Bank said in a statement recently that that the AIIB expects to approve about USD 1.2 billion in financing this year. Projects jointly financed by the World Bank accounts for a sizeable share. The projects may be announced during the first governors meeting. China is the largest shareholder with 26.06 per cent voting shares.
India is the second largest shareholder with 7.5 per cent followed by Russia 5.93 per cent and Germany with 4.5 per cent. India's total capital subscription amounts to USD 8.37 billion.
Besides attending the AIIB meeting, Jaitley will address a meeting of Chinese investors to apprise them about investment opportunities in India. Officials say Chinese investments roughly amounted to USD two billion so far and expected to pick up pace this year.
During his visit to India in 2014, Chinese President Xi Jinping promised USD 20 billion investments from China in the next five years.
India is also pressing China to step up investments to address the mounting trade deficit which amounted to USD 48 billion last year in about USD 70 billion bilateral trade.
Ahead of Jaitley's visit, Madhya Pradesh Chief Minister Shivraj Singh Chouhan will make his second visit to China to mobilise investments. He will be addressing investors meetings in Beijing and Guangzhou, officials here said.
(PTI)  Author – K J M Varma
Jaitley to visit China this month to attend AIIB meet