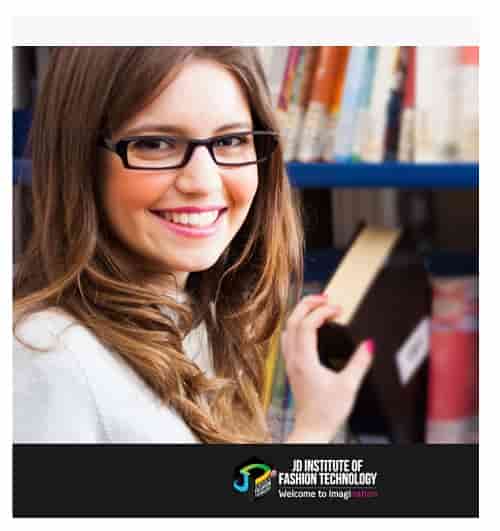 BANGALORE, February 6, 2017 /PRNewswire/ —
JD Institute has announced that admissions are open for Bachelor courses in Fashion and Interior Design. B.Sc in Fashion and Apparel Design and B.Sc in Interior Design and Decoration are new courses offered with regard to affiliation with Bangalore University. The courses offered are diverse and is developed keeping in mind the industry standards. JD Institute is known to provide top-notch courses comprising of Undergraduate, Postgraduate and Diploma courses in the field of Fashion Design, Interior Design, Jewellery Design, Fashion Communication, Fashion Photography, Visual Merchandising, Fashion Business Management and Make-up Artistry.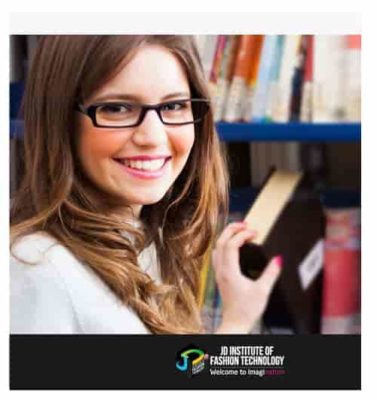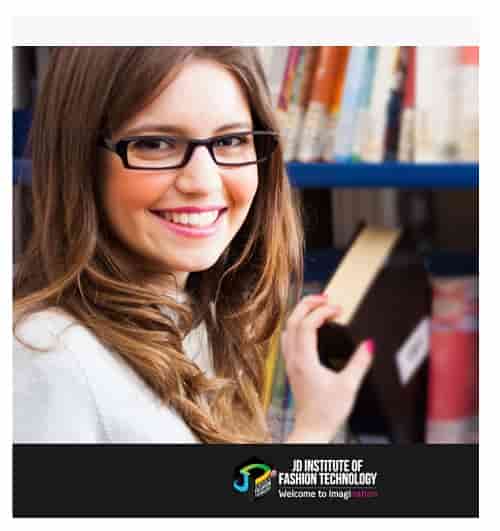 Nealesh Dalal, Managing Trustee of JD Educational Trust has been driven by a strong belief in the power of 'Imagination'. He has made immense contributions in the field of art and design education in the country. He believes that the students should hone their creativity through a systematic approach by involving integration of design, innovation, communication, technology, style and market intelligence. Commemorating his vision, his professional and management team follows his guiding principles.
JD Institutes are also pioneers in creating the first-of-a-kind job portal exclusively for its students – Creative Careers (http://www.jdinstitute.com/careers/). It is a placement portal created for the purpose of connecting students with prospective future employers and vice versa. Students are required to register on the portal and directly apply for jobs through the mentioned procedure.
Courses Offered:
Bachelor in Fashion and Apparel Design
Duration: 3 Years
Level: B.Sc
Eligibility: 10+2
Location: Bangalore
Affiliated to Bangalore University, the three year course is an intensive course specifically designed to inculcate the basic art and science of fashion designing to unleash the creative designer hidden in the students. The institute boosts of top-class teaching methodologies which focus on the fundamentals of the subject matter and gives them in-depth knowledge and opportunities to implement their skills. The mission of JD Institute of Fashion Technology is to create and nurture young minds to inspire and get inspired by creativity, innovation and sustainable fashion.
Course:
Bachelor in Interior Design and Decoration
Duration: 3 Years
Level : B.Sc
Eligibility: 10+2
Location: Bangalore
Affiliated to Bangalore University, the three year course in Interior Design and Decoration helps students to learn the finer aspects of design and development. This is one of India's most comprehensive courses as it integrates practical and systematic approach with market trends. The program is designed to focus on creative planning and skilled execution of designs of interior spaces. The course will provide students with an opportunity to interact with industry stalwarts and participate in exhibitions and workshops. The program provides students with a platform to fully develop their latent creative and artistic skills and apply an imaginative and unconventional approach towards interior design.
Candidates can apply online by visiting https://www.jdinstitute.com/apply-online/. Alternatively, they can also call JD Institute of Fashion Technology on +91-9901999904 (Bangalore)
About JD Institute of Fashion Technology
JD Institute of Fashion Technology is the educational division of JD Educational Trust, with learning centres and campuses spread across the length and breadth of the country. Since its inception in 1988, the institute holds the reputation of delivering multi-disciplinary education in the field of Art and Design.
JD Educational Trust boasts of strategic partnership with KOEFIA, one of world's premier Haute couture institutes based in Rome. They also have membership with Cumulus which was conferred upon them by the Cumulus General Assembly on 30th April, 2016 in Nottingham, UK. JD Educational Trust has also satisfactorily met all the standards set by Education Quality Accreditation Commission (EQAC) for achieving excellent academic quality, institutional integrity and administrative responsibility through a voluntary, non-government guided self-regulation.
JD Institute's B.Sc Courses in Fashion and Interior Design